Telangana achieves second place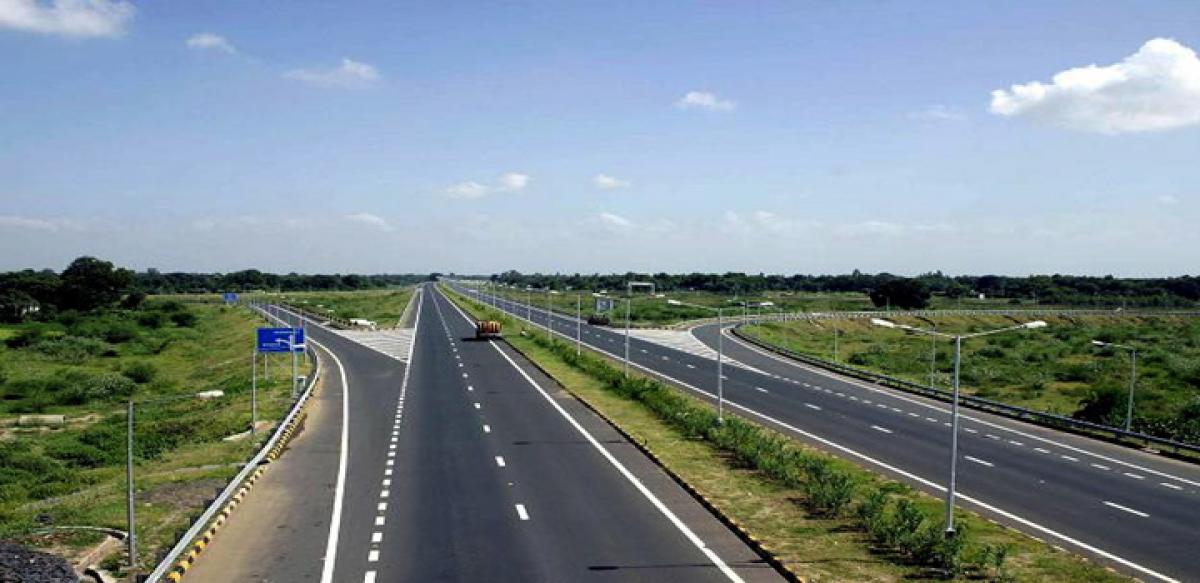 Highlights
With the Centre giving its nod for the upgradation of roads on a stretch of 1,800  km as highways this year, Telangana State has achieved second place after Tamil Nadu in having the highest density of  national highways in the country. Telangana State now has overtaken Andhra Pradesh in the network of national highways. Earlier, the rank of Andhra Pradesh was fourth and Telangana State stood at th
Hyderabad: With the Centre giving its nod for the upgradation of roads on a stretch of 1,800 km as highways this year, Telangana State has achieved second place after Tamil Nadu in having the highest density of national highways in the country. Telangana State now has overtaken Andhra Pradesh in the network of national highways. Earlier, the rank of Andhra Pradesh was fourth and Telangana State stood at the 25th place.
The demand for the upgradation of roads as national highways has been pending before the Union government since July 2014. As the Centre assured Telangana State to strengthen the road network under 13th schedule in the AP Re-organisation Act after the division of Andhra Pradesh, the TS government submitted proposals to the Union Ministry of Road Transport and National Highways two years ago.
After the Centre's approval, highway density has risen to 3.7 km per one lakh square km from 2.4 km in Telangana State, higher than the national average of 3.06 km per one lakh square km. The total length of national highways is 4,423 km from the existing 2,573 km in Telangana.
The new highways would be: Hyderabad – Medak - Bodhan- Bhanswada- Bhainsa covering 230 km stretch, Nizampet - Narayankhed – Bidar (50 km), Suryapet - Khammam - Ashwaraopet (177 km), Khanapur via Mallapur to Jagityal (87 km), Madnur – Bodhan- Nizamabad (75 km), Hyderabad – Moinabad- Kodangal (133), Kodad - Miryalaguda- Devarakonda - Kalwakurthy- Jadcharla (220 km), Karimnagar - Siricilla- Kamareddy- Pitlam (149 km), Mancherial to Chandrapur in Maharashtra (90 km) , Siricilla – Siddipet- Jangaon – Suryapet (192km) , Warangal to Khammam(120 km) and Sarapaka – Eturunagaram- Tupakulaguda , Chennuru – Sirpur on the 3,300-km stretch would be improved as national highways.
Officials of State Roads and Buildings Department said the government finalised DPRs (Detailed Project Reports) for the new highway projects and the same would be forwarded to the Union ministry to invite tenders from private agencies. The R&B Department is also pursuing the task to upgrade some more stretches as highways in the state with the Centre.