Mahindra launches Electric Verito at Rs9.5 lakhs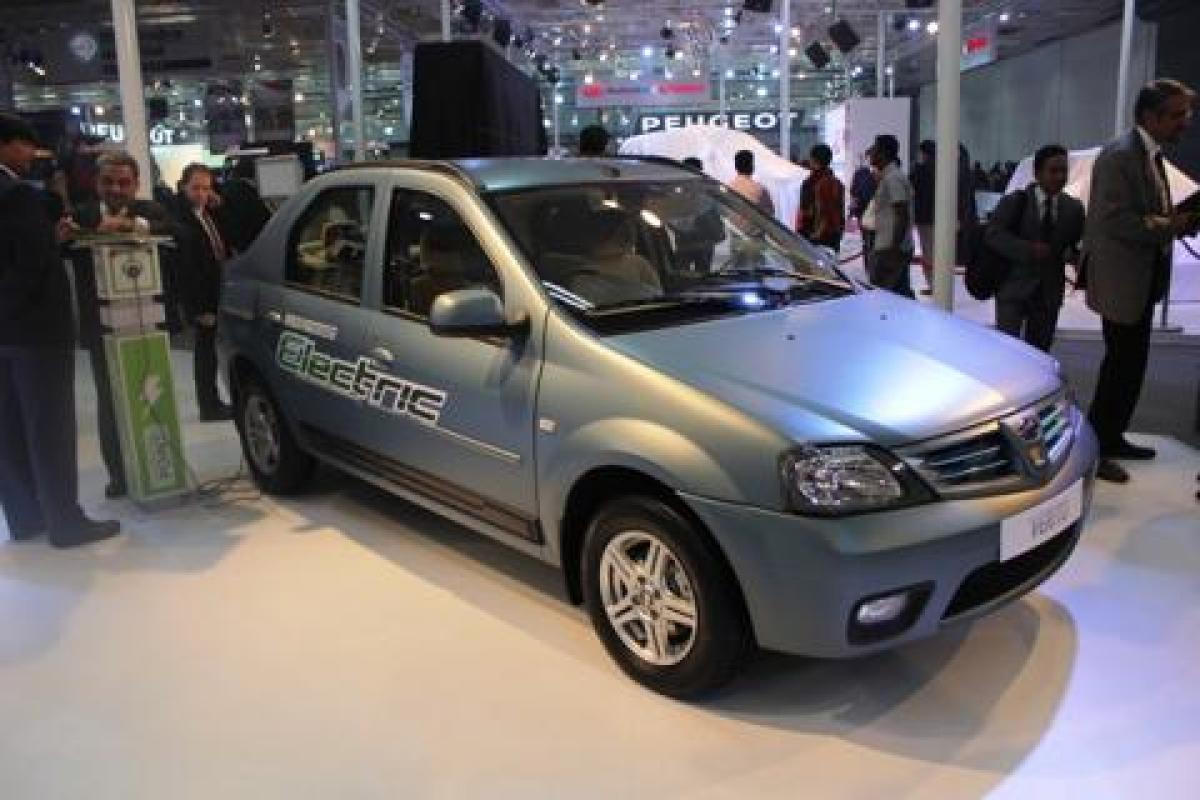 Highlights
Mahindra finally launched the electric verito today. Shown as concept in 2014 Auto Expo and unveiled as production form in 2016 auto expo, e-verito is finally here
Mahindra finally launched the electric verito today. Shown as concept in 2014 Auto Expo and unveiled as production form in 2016 auto expo, e-verito is finally here. Mahindra is offering the e-Verito in three trim options, namely, D2, D4, and D6. The price range of verito electric starts at Rs9,50,000 and goes up to Rs10 lakhs. E-Verito is powered by a 72 V 3-phase AC induction motor that produces a maximum power output of 41hp at 3,500 rpm and maximum torque of 91Nm at 3,000 rpm.
Electric verito can reach a top speed of 86kmph and it can run 110km on a full charge. harging the battery from 0 to 100 per cent takes around 8 hours while in the fast charge mode it can be done in less than two hours. The top end variant D6 features the fast charge mode. Mahindra says that the running cost on the EV comes down to 1.15 per km. The vehicle comes equipped with a boost mode and Telematics, which will provide real time and immediate assistance around the clock.

E-verito will be available Delhi initially and sooner it wll be available in Mumbai, Bangalore, Kolkata, Chandigarh, Hyderabad, Jaipur and Nagpur. The Mahindra e-Verito also benefits from the government's FAME scheme for electric vehicles.
Credit: vicky in