Fiat 500 Spiaggina 58 Is A Tribute And A Celebration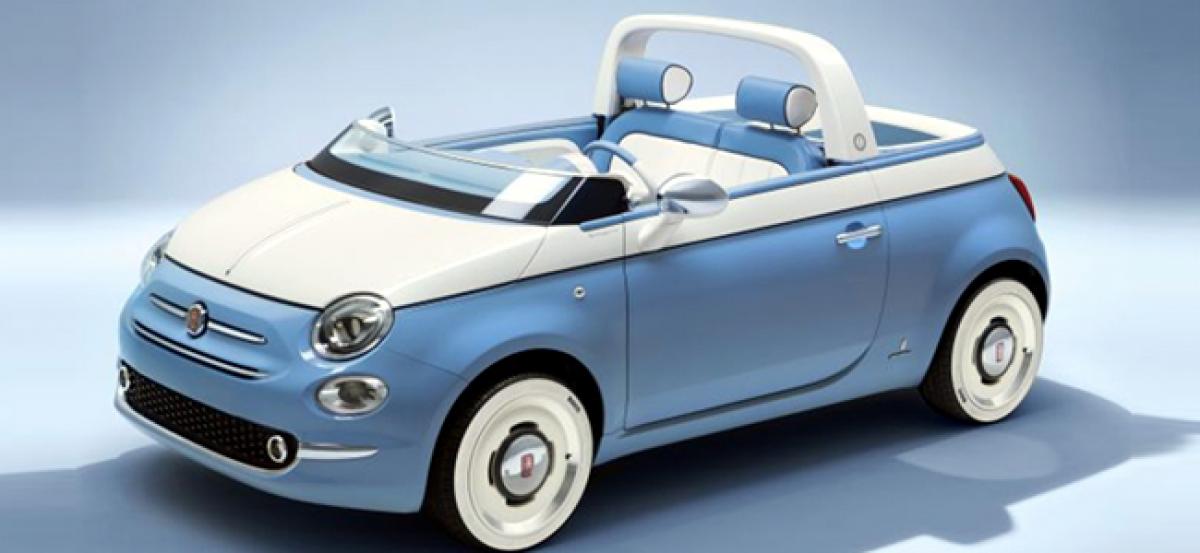 Highlights
4th July marks the birthday of theFiat 500, and this year it is the 60th anniversary of the 500 Jolly Spiaggina Spiaggina beach buggy, which was the little cars first special edition To celebrate this occasion, Fiat has come up with the new 500 Spiaggina 58 edition
The cute little Fiat 500 is celebrating its birthday with a "Spiaggina '58" special tribute.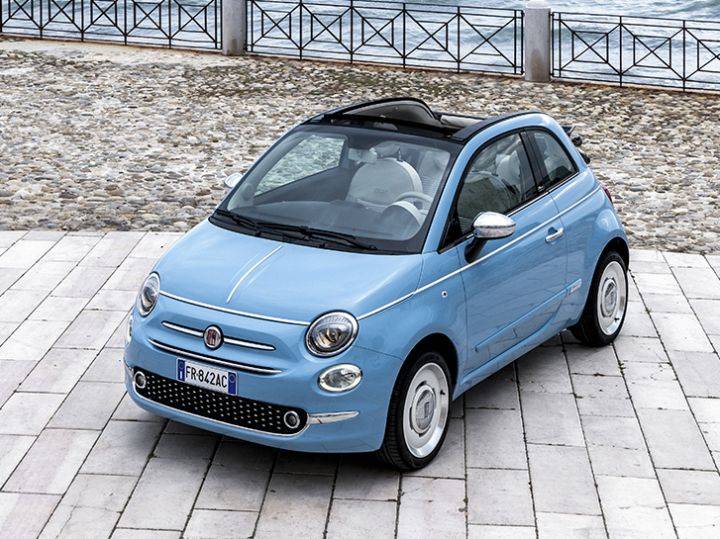 Gallery
4th July marks the birthday of the Fiat 500, and this year it is the 60th anniversary of the 500 Jolly Spiaggina (Spiaggina = beach buggy), which was the little car's first special edition. To celebrate this occasion, Fiat has come up with the new 500 "Spiaggina '58" edition. To quote Fiat, it features "ultra-chic design touches and a lavish standard outfit." This little bugger will be limited to just 1,958 cars so yes, you can get one. But wait, there's something else as well...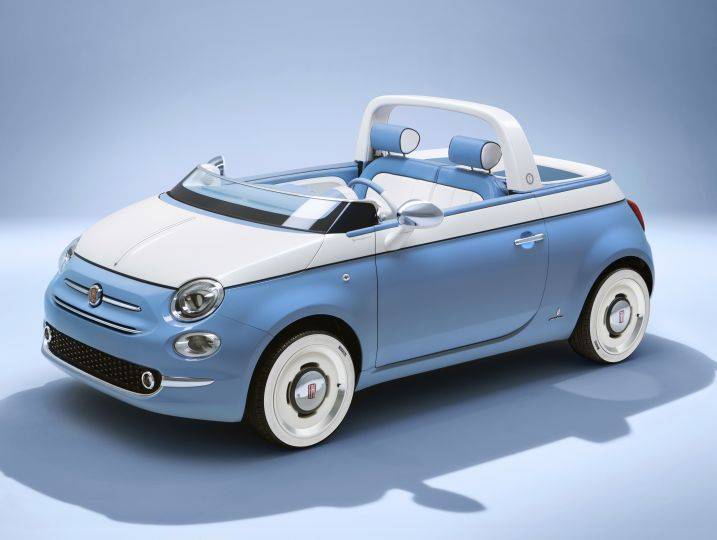 Friends of Fiat who go by the name Pininfarina and Garage Italia have also released a special edition. Based on the 500C and called "Spiaggina by Garage Italia" it is a topless show car to mark a tribute to the original Fiat 500 Jolly from 1958. Fiat also has a second "present" for the 500, and it is a video with the song "Volare" in the background, which also appeared in1958.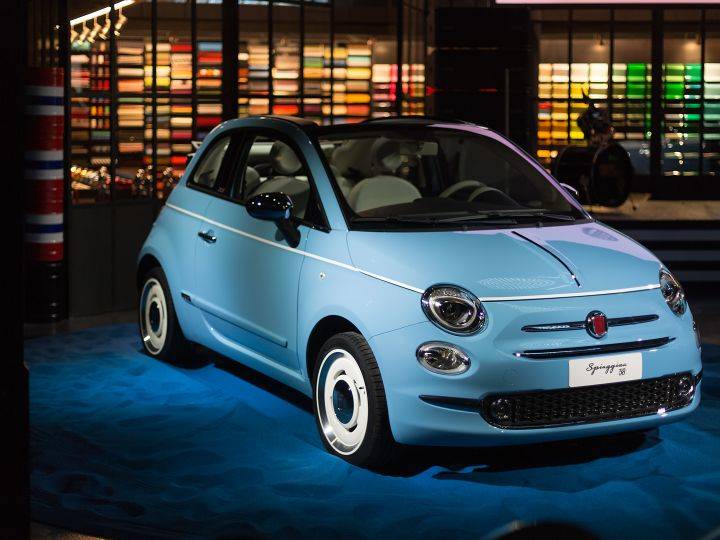 The "Spiaggina '58" edition features a special colour just for this series called Volare Blue with vintage logos, chromed door mirror caps, 16" retro alloy wheels, white waistrail, a convertible roof and chromed "Spiaggina '58" name. Inside, you get original touches like the same Volare Blue colour upholstery, two-tone seats and vintage logos on the steering wheel. But because it is a modern car, you also get a 7" touchscreen with Apple CarPlay, Android Auto, navigation, automatic A/C and rear parking sensors. It is available with a 1.2-litre 69PS and a 1.0-litre 85PS TwinAir petrol engine.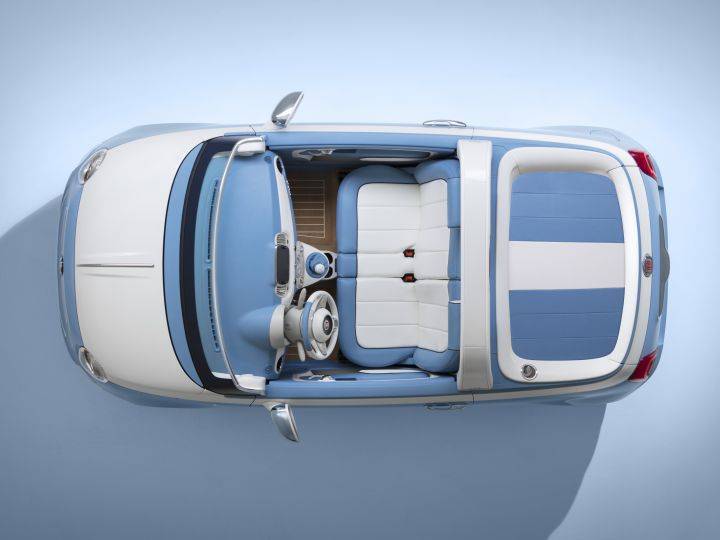 The "Spiaggina by Garage Italia," on the other hand, loses the roof completely, just like the original dune buggy which didn't even have doors. The 500 Jolly has a little 22PS air-cooled, two-cylinder heart and has a top speed of 105 kmph. The 500 was initially launched back in 1957 and was reintroduced in 2007. The Spiaggina by Garage Italia's roof has been removed and the rear passenger space has been transformed into a compartment with a built-in "shower", which also carries all your beach essentials with you. Even the front seats have been replaced by a bench, as the original one had back in the 1960s.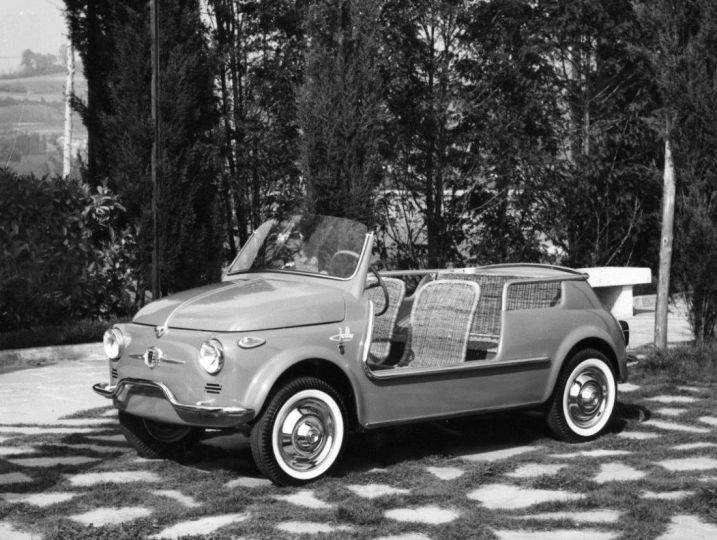 And, like the Fiat special edition, you can buy this one too! What's even sweeter is that it will be available with all the engine options currently available on the Fiat 500 range, that includes the Abarth as well. And on that note, Happy Birthday 500.
Source: zigwheels.com