AskmePay launches a suite of financing options for SMEs as part of its "Grow With Us" initiative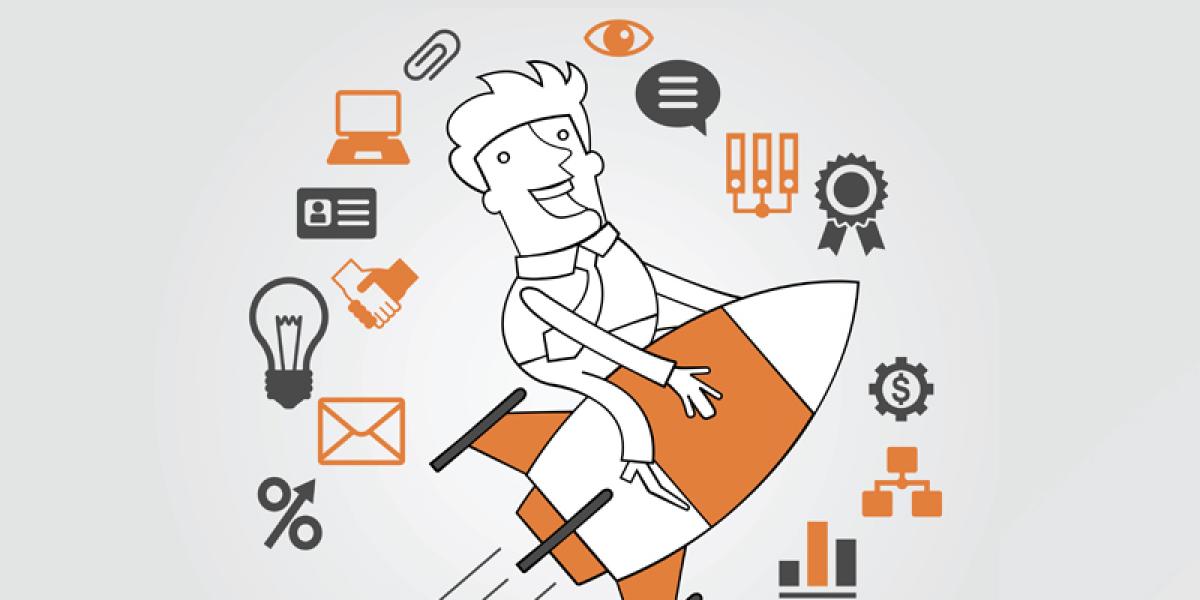 Highlights
AskmePay, the payment initiative by AskMe group, today announced the roll out of a wide portfolio of financing options to the SMEs with the launch of its new program 'AskmeFin'.
Announces strategic alliances with Mahindra Finance, Bajaj Finserv, Religare, Capital Float, SMEBank.in and Mandii.com

Available to more than 14 million merchants using AskMe, AskmeBazaar, AskmePay, AskmeGrocery & AskmeFurniture
Loans of upto Rs. 1 crore basis transaction volume, available for a period of 15 days to 6 months
New Delhi: AskmePay, the payment initiative by AskMe group, today announced the roll out of a wide portfolio of financing options to the SMEs with the launch of its new program 'AskmeFin'. This is in line with the group's 'Grow with Us' campaign launched earlier this month and is aimed at providing a variety of working capital loans to SMEs including short term working capital loans, overdraft limit, loans against receivables and bill discounting facility for SMEs.
The group has also announced a series of strategic alliances to facilitate faster financing for SMEs, irrespective of the size of their business. It has tied up with Mahindra Finance, Bajaj Finserv, Capital Float, Religare, SMEBank.in and Mandii.com, and will be offering loans ranging from Rs. 50,000 to Rs. 1 crore to its sellers, available for tenure ranging from 15 days to 6 months. The financing options will be in addition to its array of services that serve SMEs from AskMe, AskmeBazaar, AskmePay, AskmeFurniture and AskmeGrocery.
The alliance partners will be extending easy and quick disbursement of finance to SMEs at competitive interest rates. The unsecured loans will be collateral free and available through easy documentation, thereby equipping them with more working capital. The other USPs of the loans offered by AskmeFin includes quicker approval for loans as well as pre-approved offers and easy repayment methods.
Speaking about these alliances, Mr. Kiran Murthi, CEO, AskmePay.com, said "At AskMe, we are committed to help our SMEs partners to grow their business. AskmePay has launched this innovative campaign that does away with the conventional paper-based process of lending and enables speedier working capital finance approval to our SME partners, based on digital information available for SMEs and their sales on our portals. The SMEs who are using AskmePay for their offline transactions will also be eligible to avail these financing options."
Added Mr. Murthi, "The working capital loans will be available to any SME who has been selling on any of our portals and transacting through AskmePay. The loan amount will be decided basis the turnover or the transaction history of the seller on AskmeBazaar or AskmePay. We hope that SMEs will come forward and make the most of the offerings under AskmeFin, thereby giving us a chance to be a partner in their growth story."
Speaking on the alliance, Mr. R Balaji, Vice President, Mahindra Finance said, "We are excited to partner with AskmeBazaar and be a part of the e-commerce growth story. Accordingly, we have developed unique financial solutions for their SME vendors. We will be offering both short and long duration loans that provide the SMEs with both working capital and growth capital. Our financial solutions would be convenient and hassle free and ensure that the SMEs are able to get adequate credit to fuel their growth. We look forward to this association with AskmeBazaar and work with them in changing the shopping landscape of the country."
"Working capital loans must evolve with technological advancements. Bajaj Finserv believes that e-commerce platforms have provided ready access to data likes sales volumes, market trends and seller's return percentage and his customer satisfaction rating. These data points enable us to not only create smart line allocation but also create seamless operating platforms for sellers to avail easy finance.
Our proposition in partnership with AskmeBazaar is 100% digital and sellers will definitely benefit out of the swift processes, with disbursement amounts upto Rs 1 crore, lower interest rates and benefits like nil Part payment and nil foreclosure charges. We will be able to service seller's needs in a smarter way, providing finance to sellers easily and at cheaper costs providing AskmeBazaar seller loyalty as well as improved inventory management due to availability of finance," added Mr. Devang Mody, President Consumer Finance, Bajaj Finance Ltd.
Mr. Gaurav Hinduja, Co-Founder, Capital Float said, "We understand the pain-points of small businesses with regards to working capital finance. Therefore at Capital Float, it is our mission to make access to capital easier for SMEs/MSMEs by leveraging technology and data. We are excited about our partnership with AskmeBazaar as it would help us reach out to and serve millions of small businesses, with our fast, flexible and affordable business finance.
Speaking on the association, Mr. Manish Kumar, CEO, Mandii said, "Mandii's strategic partnership with AskmeBazaar should be a game changer for the sellers. Our innovative platform for receivables discounting will ensure quick and easy access to funds for the sellers, without needing any collaterals! In addition, for the sellers, these are advance payments on the invoices and therefore aren't additional loans on their books. Access to these funds can help accelerate their business by getting better terms from their suppliers in exchange for cash payments, or increasing their offerings on AskmeBazaar. Mandii will support funding for all the seller's receivables on AskmeBazaar on an ongoing basis, growing along with their business."
Added Mr. KK Jain, Founder and CEO, SMEBank.in, "SMEBank.in is an online lending market place for SMEs; wherein anyone can lend their savings to aspiring entrepreneurs (SME's) in India to meet their business needs without the hassles of documents, collateral or guarantor. SMEBank.in uses its proprietary algorithm to arrive at one's credibility on various data points & behavioral patterns to approve loans to SMEs. We are quite excited to partner with AskMe and are committed to work closely with them in our joint endeavour to empower our SMEs across India."