Transcon Developers' 'Triumph Knights' gears up for T20 Mumbai League under Suryakumar Yadav's captaincy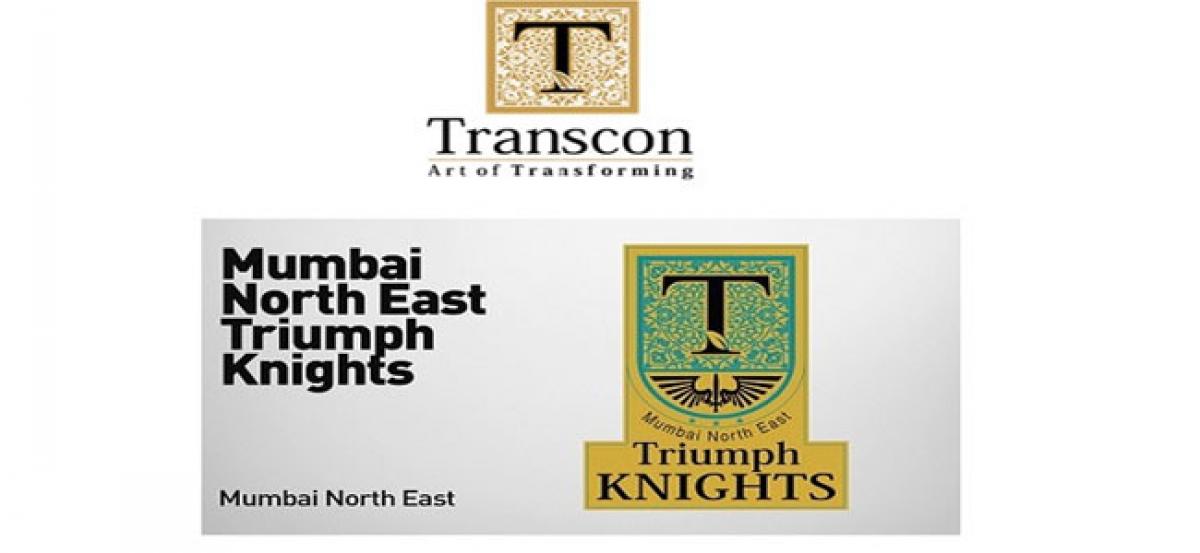 Highlights
Transcon Developers, Mumbai\'s leading luxury developer and well-known for its flagship ultra-luxury project \'Transcon Triumph\' at Andheri
Mumbai (Maharashtra): Transcon Developers, Mumbai's leading luxury developer and well-known for its flagship ultra-luxury project 'Transcon Triumph' at Andheri (West) in Mumbai, has become a prestigious owner of the Mumbai North-East Team to play in the first ever inaugural edition of T20 Mumbai League, a platform for local budding cricketing talent.
Naming the squad as 'Triumph Knights', the team is all set to take on the T20 challenge in all its five league matches under the captaincy of an icon player Suryakumar Yadav, which it bought for a whopping Rs. 7 Lakhs.
Triumph Knights has strategically balanced the squad with potential match-winners like all-rounder Aditya Dhumal, the experienced Dhawal Kulkarni and the explosive Aakash Parkar.
It further added five All-rounders, three Batsman, four Wicket-keeper and seven Bowlers.
Delighted to own a marvellous team, Jai Kedia, Director of Transcon Developers, known for its well-acclaimed Transcon Triumph project in Andheri, and an owner of Triumph Knights, "We are excited to play the first edition of T20 Mumbai League to represent Mumbai's best cricketing talent.
Our squad is the finest mix of young cricketing minds. Like we are committed and known for delivering the best of luxury realty projects in Mumbai, with the same spirit, we will strive hard to make a mark on this first ever title."
Triumph Knights is privileged to get a Mentor in renowned cricketer Lalchand Rajput and a well-known Cricket Coach Atul Ranade.
The team has already started rigorous practice sessions and the players have resolved to win the T20 Mumbai League Title.
"Every team has a vision and the vision is to win.
Triumph Knights will play to win. We want to give more opportunities to youngsters to prove their talent on a big stage," said Lalchand Rajput, an ace cricketer and a mentor of Triumph Knights.
"We have hand-picked a multi-faceted team of batsmen, bowlers and all-rounders. Suryakumar is already in a great form.
We have a winning edge," said Triumph Knights' Coach Atul Ranade.
Triumph Knights also released their team logo that depicts a sword and a wing, which clearly expresses the intention of the team to fly all out with the best of the ability and fight till the very end to finally emerge as Triumphant.
The team will play its first inaugural match on Sunday, 11th March, 2018 against Mumbai South Sobo Supersonics at 7.30 pm.
The league has got the likes of Cricket Biggies like none other than Sachin Tendulkar, who is the Brand Ambassador and also legend Sunil Gavaskar, who is named the Commissioner of this league.
Recently Bollywood Superstar, Akshay Kumar, bought four sprawling apartments on the 21st floor of 38-storey Transcon Triumph.
The luxury project has amenities like a jogging track, swimming pool, infinity deck, barbeque corner, fitness centre, children's arena and a multipurpose court.