Income Tax returns: Filings double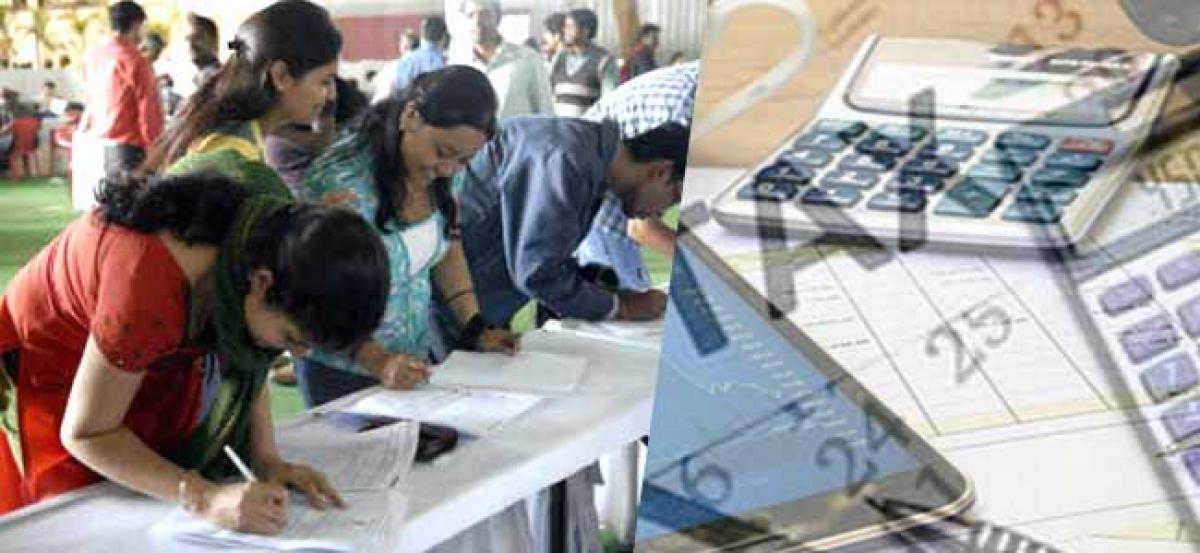 Highlights
The deadline for annual income tax returns has been extended to August 31 following the pressure from taxpayers and consults As per the official data, returns filed for the financial year had more than doubled to nearly 3 crores
The deadline for annual income tax returns has been extended to August 31 following the pressure from taxpayers and consults. As per the official data, returns filed for the financial year had more than doubled to nearly 3 crores.
Higher filings are also being accounted for processing of refunds which has gone up by over 81 percent to 65 lakh.
Sources reveal that the new system of processing returns has worked in the government and taxpayers' favour to close cases earlier as the NDA government is also ensuring not to let refunds be held up. This year, nearly 60 percent of the returns filed electronically have already been processed.
In a bid to increase the return filing by individuals, the government is targeting to add 1.25 crore, new taxpayers, this year. However, with the government extending the July 31 deadline a fine will not have to be paid for filing up to the new deadline. A late filing fee will be levied for any return filed after August 31.
Up to last week, 3.07 crore e-returns had been filed scoring an 82 percent increase over the 1.7 crore returns filed up to July 26, 2017.
The tax department is tapping multiple information sources to track those who have not filed returns or disclosed their actual income.