Industry doyens expects best of GST regime in its second year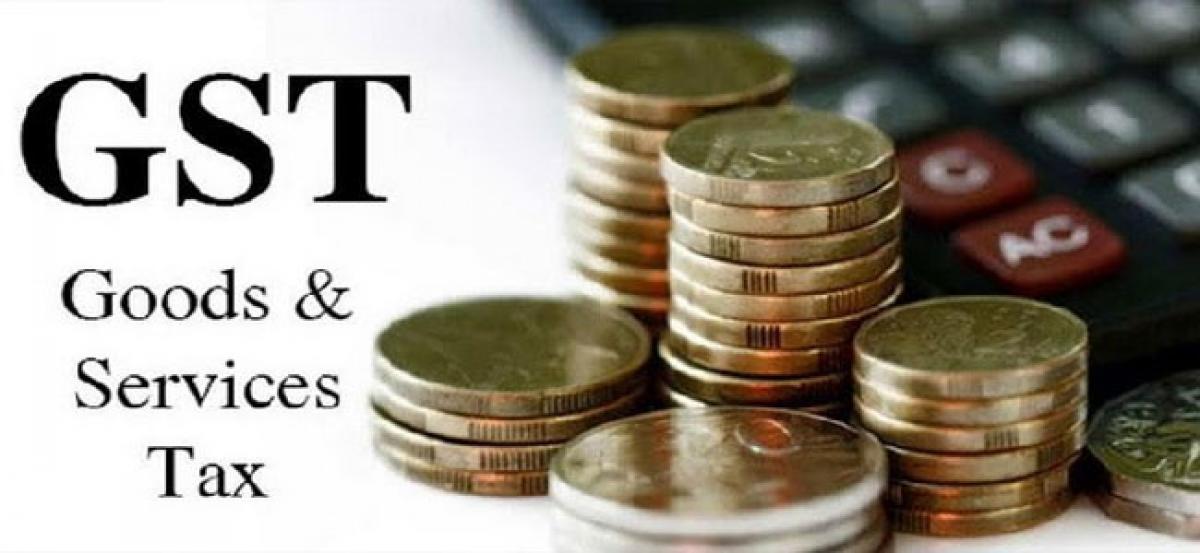 Highlights
It has been a while since the revolutionary Goods and Services Tax GST has been implemented and most of the issues faced by the industry have now seemingly settled down GST has successfully transformed the country into one homogenous market by subsuming a wide range of indirect taxes providing relief to entire gamut of industries
New Delhi : It has been a while since the revolutionary Goods and Services Tax (GST) has been implemented and most of the issues faced by the industry have now seemingly settled down. GST has successfully transformed the country into one homogenous market by subsuming a wide range of indirect taxes providing relief to entire gamut of industries.
H.S. Singh, Director, Radius Synergies said, "GST can be termed as most comprehensive and reform-oriented policy decision which has brought transparency in the entire economic system. Since its implementation, GST has established a business environment less cumbersome for the stakeholders of a wide spectrum of industries including the power sector."
Not only this, but recently GST council has reduced GST rates on a series of items which has further improved the sentiments of the stakeholders. Mr. Anshul Gupta, Director, Okaya said, "At Okaya we sincerely appreciate & commend the government's recent move of reducing GST on Lithium batteries from 28 to 18 per cent which will further propel the growth of environment friendly storage solutions & electric vehicles in the country."
"GST has undoubtedly given a major fillip to the Indian economy and it has initiated a lot of positivity in education sector. Only since various services related to education remained covered under GST exempt list, the entire education sector has been able to unleash its untapped potential up to a great extent," added Mr. Sanjay Gupta, Chairman, Ramagya Group.
For the financial services segment, GST has been truly a game changing reform. Mr. Manoj Prasad, Executive Vice Chairman & CEO, Que Capital Limited said, "The GST regime has played a pivotal role in bringing a revolutionary change in the way India has been doing business. The seamless implementation of this landmark taxation reform has thrown open a huge window of opportunity for the financial sector." Mr. Yogendra Pal, Country Head, Ujala Credit Cooperative Society Limitedconcurred, "With the seamless implementation of GST we have come a long way from the earlier prevailing complicated taxation system to a digitalized system which has given a boost to accountability and transparency resulting into increased economic growth of the country."
"GST has successfully brought in a positive sea change in the industry and there has been a noticeable improvement in the market sentiments. By promoting a culture of increased transparency and better compliance, GST has created a level playing field for all," quoted Mr. Rakesh Zutshi, President, ELCOMA and MD, Halonix Technologies.
For the Real Estate sector and its ancillary industries GST has emerged as another tool to support RERA in its mission to increase transparency and bring clarity and fair practices to the forefront. "GST has created the most favourable scenario for the real estate sector by initiating a reform process which further got strengthened by RERA.
However high land prices are still a challenge for affordable real estate commodities," said Mr. Pankaj Kumar Jain, MD, KW Group. Mr. Arjunpreet Singh Sahni, ED, Solitaire Group added, "We are glad to be in situation to pass on the benefit of reduced tax rate on construction material to customers in a way of decreased price, we expect second year of GST to revive the sector positively." "Besides eliminating cascading taxes, GST has created an environment of trust among the stakeholders of the industry. Some developers in the country are following this but home buyers are yet to receive any noticeable benefit due to the inherent ineffectiveness of the anti-profiteering provision under GST. We expect developers to reignite property market by generously passing on the benefits of the input tax credit to home buyers as GST being simplified and home buyer becoming more aware," shared Mr. Monu Ratra, CEO, IIFL Home Finance Limited.
"A revolution in itself, GST has created seamless market flooded with new opportunities and growth triggers. It has improved our ability to identify and establish business relationship with only genuine vendors and suppliers, as now the complete value chain can be tracked. Consequently our relationship with vendors, suppliers, channel-partners as well as the retailers has also improved," said Mr. Nitin Aggarwal, CEO, Prayag.
Mr. Haji Kamrudddin, MD, Servokon said, "Apart from bringing uniformity, it's equally commendable that GST has since its implementation eliminated the major stumbling block for ease of movement of goods across the country."
"GST has successfully converted India into one market which has helped us register 20-25% y-o-y growth," added Mr. Sunil Jain, Director, Baltra Home Products. Echoing similar sentiments, Mrs. Vijai Rai, VP, Ela Groups said, "GST has integrated most of the taxes into one single tax due to which the consumers are benefitted by paying less. In this way GST has boosted consumer sentiments and the FMCG market is galloping its way to significant growth."
Healthcare is another segment which has witnessed considerable uptick in positive sentiments. Mr. Siddharth Gupta, MD, Hicks Thermometers said, "GST has successfully ushered a harmonised national market - in such a way that it has simplified our business operation all throughout the country. We expect that GST will continue to benefit all the stakeholders on the back of increased transparency in taxation process." Mr. Anupam Ghosh, Director, Anondita Healthcare said, "The successful implementation of GST is only the outcome of a booster dose of reform-oriented policies launched by the government with aimto drive its most ambitious Make In India mission."
Rightly so, GST has been one of the biggest tax reforms in India since independence and its seamless adaptation and execution has boosted transparency and growth in the economy and fly-by-night operators have had a tough time since its implementation. Though, the change in rate cut has provided relaxation to some of the industry, a lot more is yet to be addressed by government. The challenges still remain for both stakeholders and policy makers, especially on the technology front and ease of compliance. All said, a reform of such magnitude saw some initial disruption but this economic reform is need of the hour and it is time to prepare for its second year.
Interested in blogging for thehansindia.com? We will be happy to have you on board as a blogger.