Fanatics opens tech centre in Hyderabad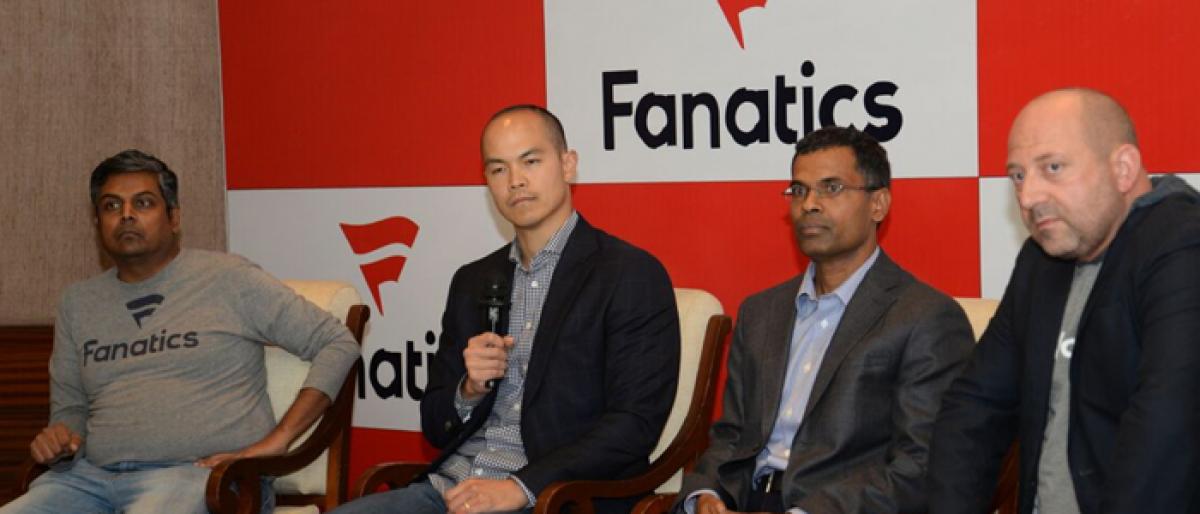 Highlights
USbased Fanatics, a licenced sports merchandise retailer, on Tuesday announced opening of its technology development centre in the city, which would hire about 100 engineers in next couple of years The new development centre will focus data analytics and technological innovations which are expected to fuel companys growth across geographies
​Hyderabad: US-based Fanatics, a licenced sports merchandise retailer, on Tuesday announced opening of its technology development centre in the city, which would hire about 100 engineers in next couple of years. The new development centre will focus data analytics and technological innovations which are expected to fuel company's growth across geographies.
"In order to scale our vertical commerce model, that includes a global e-commerce presence and wholesale capabilities to design and manufacture our own apparel, we need to invest in world-class engineering talent and were thrilled to scale and invest in the new development centre," Matt Madrigal, the company's Chief Technology and Product Officer, told the media here.
The company has already hired 18 IT engineers for the new centre here and plans to take the headcount to 35 by the year-end. It will eventually have 100 engineers at the facility. "We explored Pune and other cities before coming to Hyderabad, which has good technical education ecosystem. The city has quickly become one of the fastest-growing international tech hubs attracting the world's biggest companies due to an incredibly rich talent pool," said Ramana Thumu, senior vice president (Engineering), Fanatics.
The Hyderabad facility is one of several global offices the company has recently opened as it introduces its vertically-integrated, end-to-end omni-channel retail capabilities to partners worldwide. This wide-sweeping expansion is due in large part to a $1 billion investment Fanatics received in 2017 from SoftBank's Vision Fund.
The company, which partners with some of the largest sporting operations and clubs in the world, including Real Madrid, Manchester United, Big Bash Cricket, NBA, NFL and the Wimbledon Championship, generates more than $2 billion in annual revenues and employs over 6,000 people around the world.