Super Plastronics launches Kodak 4k UHD TV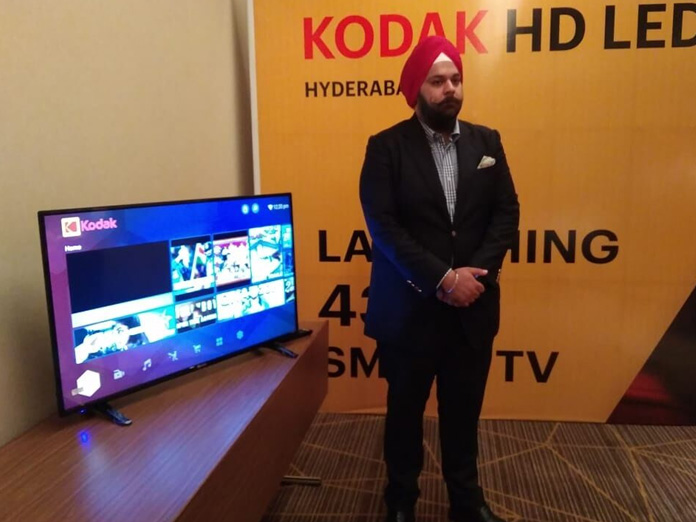 Highlights
Super Plastronics Pvt Ltd SPPL, television set manufacturer and Kodak brand licensee, on Wednesday launched Kodak 4K 43UHDXSmart LED TV in the city Priced at Rs 23,999, the smart television set will exclusively be available for sale on Flipkart from January 20, 2019 While UHD LED televisions with Smart features are available in the price range of Rs 9,499 to Rs 36,999, the new set launched by
​Hyderabad: Super Plastronics Pvt Ltd (SPPL), television set manufacturer and Kodak brand licensee, on Wednesday launched Kodak 4K 43UHDXSmart LED TV in the city. Priced at Rs 23,999, the smart television set will exclusively be available for sale on Flipkart from January 20, 2019. While UHD LED televisions with Smart features are available in the price range of Rs 9,499 to Rs 36,999, the new set launched by SPPL is targeted at affordable segment.
Speaking at the launch, Avneet Singh Marwah, Director and CEO, SPPL, said: "In 2019-20, Kodak will focus on the affordable segment and expand its portfolio, with a plan to launch nine new models by the end of 2019."
The total market size of LED televisions in India is 14 million, in which the affordable segment's market share is 32 per cent. However, in the next five years, the affordable TVs are expected to garner 65 per cent market share, he added.
Adding further he said, the affordable televisions are mostly sold through e-tailers which account for 70 per cent of sales, while offline sales contribute remaining 30 per cent. However, to strengthen the retail presence, by the end of 2019, Kodak will be available in 18 states, from the current 9 states, he added.
With Telangana being the third largest market for Kodak, the SPPL CEO said his company would set up fourth manufacturing plant in South India. "Telangana contributes nearly 7 per cent to our total sales of Kodak television. Hence, we are exploring a possibility of setting a manufacturing facility, either at Telangana, Andhra Pradesh, or Tamil Nadu. The plant will have a manufacturing capacity of 1.5 lakh units per annum," the CEO said.