India's diesel demand to hit record highs in 2019 as country goes to polls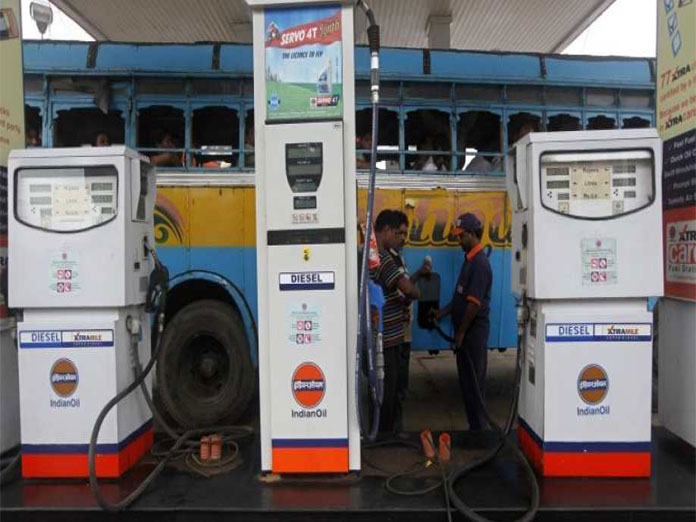 Highlights
Indias diesel consumption may rise to a record this year on increasing infrastructure spending by the current government as it tries to hold off challengers in general elections that will be held over April and May
India's economy is expected to grow by 7.2 per cent in the 2018-19 financial year versus 6.7 per cent the previous year.
​New Delhi: India's diesel consumption may rise to a record this year on increasing infrastructure spending by the current government as it tries to hold off challengers in general elections that will be held over April and May.
Surging diesel consumption in India, the world's third-largest oil user, underscores the country's importance as a driver of global oil demand. Amid increasing concerns that crude demand growth may slip in 2019 because of slowing economic growth, India's burgeoning fuel consumption may help underpin oil and fuel prices.
Analysts at Fitch Solutions and consultants Wood Mackenzie forecast India's diesel demand to rise in 2019 by 5.7 per cent and 6.4 per cent, respectively, from 2018. The country consumed a record 6.9 million tonnes of diesel a month in 2018, or about 1.7 million barrels per day (bpd), data from the Ministry of Petroleum showed.
"There is strong energy demand which is bound to happen because of different sectors... We are a diesel driven economy," said Sanjiv Singh, chairman of Indian Oil Corp, the country's top refiner.
"The bottom-line remains that energy demand is bound to grow. We're seeing GDP at more than 7 percent, (and) ... a lot of urbanization," Singh added.
India's economy is expected to grow by 7.2 per cent in the 2018/2019 financial year, which runs from April to March, versus 6.7 per cent the previous year, according to government data.
"Tied to a constructive GDP outlook - and alongside the country's positive demographics, low vehicle penetration and loose monetary policy - is our forecast for rapid growth in vehicle sales, which again will be positive for diesel," said Peter Lee, an analyst at Fitch Solutions, adding that diesel cars account for nearly a quarter of new vehicles in India.
According to 2015 data, the latest available, from the International Organization of Motor Vehicle Manufacturers, India held 22 cars per 1,000 people versus 821 cars per 1,000 people in the United States.