Prabhas has promised to marry this year: Krishnam Raju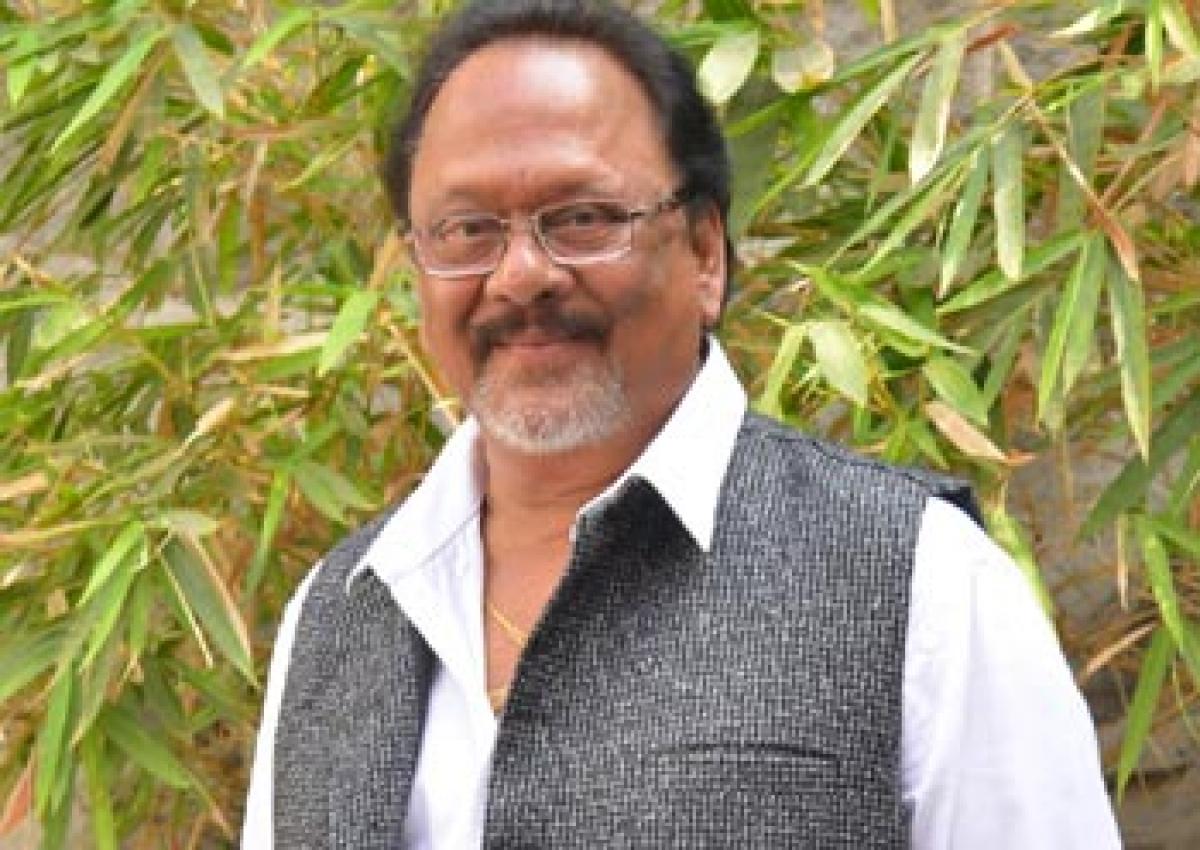 Highlights
Come June 10, veteran actor Krishnam Raju, who will be celebrating his birthday on Wednesday, will be completing 50 years in the industry as an actor.
Come June 10, veteran actor Krishnam Raju, who will be celebrating his birthday on Wednesday, will be completing 50 years in the industry as an actor. One of the few who carved a niche for himself despite the overbearing presence of the Big Four, Krishnam Raju points out that he has no regrets or unfulfilled desires in life. "For an artiste one life is not enough to achieve what he wants.
The good thing is that I was content and happy with the roles that I've played on screen," he insists, with a playful smile. While the septuagenarian is yet to realise his wish of directing a film, he will be shepherding a new feature on his esteemed Gopikrishna Movies soon. To star his nephew Prabhas in the lead, it will be an emotional love story. "It will also boast of some action.
The script work is going on and we have a director in mind. We will announce more details at an appropriate time," he sheds light. So when will he take his long-delayed 'Okka Adugu' on to floors? "It's a very progressive subject on education. I was keen on directing it before 2014 elections but somehow things failed to materialise. I will direct the subject for sure."
He points out that he invests a lot of time on the scripting of his films, hence his production ventures take time. "If we crack an idea and if it shapes up to our liking we will complete the final draft before going to sets. And if the idea doesn't turn up to our liking, we will work on a new one. Our production house believes in bound script. "Even for 'Billa' we altered Malaysian schedules twice because we didn't get a full script.
Though the writer and director suggested that they will pen it down in Malaysia, I didn't budge," he exults. Bring up 'Baahubali' topic and he fails to hide his excitement, "Prabhas has got so much recognition with the film that many people are now addressing me as 'Baahubali' peddananna," he guffaws, adding, "It will open in 5,000 screens across China shortly.
It has minted Rs 700 crore till now and it will breach the Rs 1,000 crore mark. No Hindi film has ever crossed Rs 600 crore." On the question of Prabhas' marriage, he responds, "I've took a promise from him during Sankranti. He assured me he will marry by the end of this year. We have to search for a girl." For now, the rebel star is keen on contributing to the film industry.
"For every 10 lakh individuals across the country, there are only seven-eight screens. I am working towards the idea of setting up small screens, which can accommodate 50-150 people, in each street. If the number of screens increases, every section of the society can get exposure to films.
Ramesh Prasad, Shyam Prasad Reddy, SS Rajamouli and Shobu Yarlagadda have come forward to extend their help in this regard. It will take another two-three months for us to come up with a concrete plan. We are in discussions with central and state governments for the purpose," he explains, signing off.