Oopiri challenged my acting skills: Nagarjuna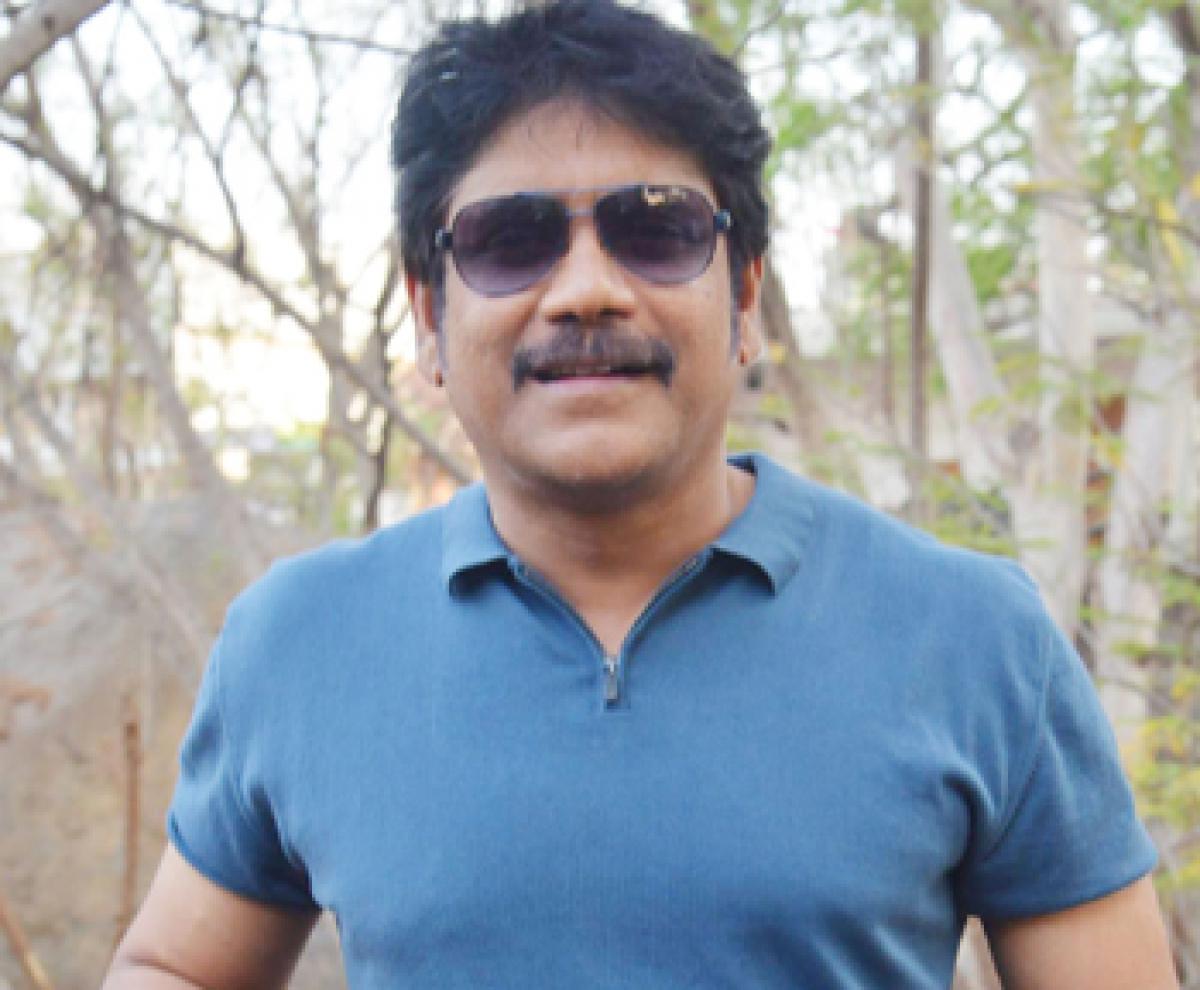 Highlights
On a sunny Thursday evening at his studio in Hyderabad, we find Nagarjuna, fresh from a trip to Maldives along with his family, in blithe spirits. "It's good to be happy, right?", he replies with a smile, adding, "I just wrapped up my dubbing for the Tamil version of 'Oopiri'. It is for the first time that I dubbed in Tamil."
On a sunny Thursday evening at his studio in Hyderabad, we find Nagarjuna, fresh from a trip to Maldives along with his family, in blithe spirits. "It's good to be happy, right?", he replies with a smile, adding, "I just wrapped up my dubbing for the Tamil version of 'Oopiri'. It is for the first time that I dubbed in Tamil."
So what prompted him to go behind the microphone? "It was Karthi's idea. He insisted me to dub so that the character lends credence. I did a lot of hard work and he thought my role would be comprehensive across all dimensions if I lend my vocals. It took some time for me to get my Tamil lines right but eventually I managed."
For someone who has done 95 films there isn't any need to push the envelope as far as acting is concerned. But why did he take up a role which required him to branch out of his comfort zone? "Initially, Vamshi Paidipally (the film's director) approached me to star in the Telugu adaption of 'The Intouchables'.
He even said that he'll drop the project if I say no. But I already saw the comic drama by then along with Amala and was inspired, so I quickly gave my nod," he points out, adding, "The reason I did the film was because the role was a first-of-its kind for me and I'm someone who always wants to explore new territories as an actor."
Describing about the challenges he faced while playing the quadriplegic, in 'Oopiri', Nag shares, "Initially I found the role (Vikram Aditya) to be very difficult because I'm wheelchair bound and have to express only through my eyes. It wasn't coming out the way I and the director wanted and there were instances where I went for 18 to 20 takes.
It made me apprehensive and self-introspect my acting abilities. But later, I could understand the nuances and I'm happy with the way the role shaped up finally. People will empathise and be inspired after watching my role." Dubbed as 'king of romance', wasn't he anxious about how his fans would react to the part, we wonder.
He replies instantly, "Not at all! In fact, my fans always appreciate 'one-of-its-kind' roles and welcome such films. I'm confident they will fall in love with the role. And credit has to be given to Vamshi for the way he executed the project." Insisting that his co-star Karthi is very sweet, he says, "He plays a rugged guy who takes care of me. The story is about how our relationship unfolds and how we bond in our endeavors.
I'm working with him for the first time and I bonded big time not only with him but also with his family." Nag admits the role of Vikram Aditya did strengthen his belief of being thankful to the almighty. "I must say that we all are fortunate and we should thank God for what all we have. My character made my belief stronger towards the Supreme Being," he signs off.