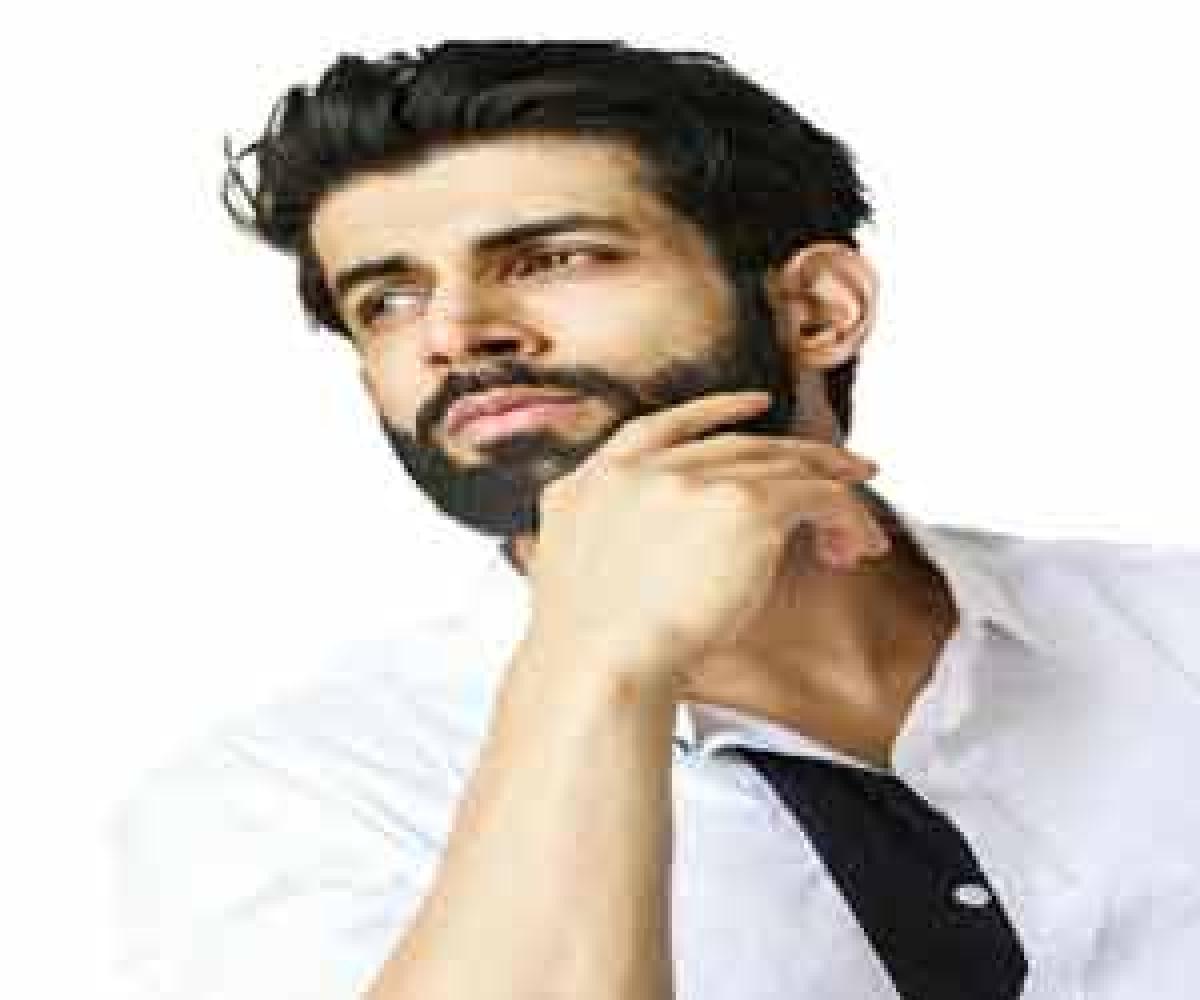 Highlights
Namik Paul, the budding heartthrob of Indian television shares his experiences with TV career and overnight stardom. He also reveals more about his character Shravan in the show, 'Ek Duje Ke Vaaste'. 
Namik Paul, the budding heartthrob of Indian television shares his experiences with TV career and overnight stardom. He also reveals more about his character Shravan in the show, 'Ek Duje Ke Vaaste'.
When did the acting bug bite you?
I think from the fifth standard I was participating in school plays and our group also won a couple of awards in inter-school competitions.
Was your entry into the glamour world by passion or chance?
I really enjoyed acting, however, to earn money I used to do modelling in Delhi. Acting has always been my passion and I think I realise that now.
Tell us about your stint in the TV industry.
The journey started three years ago. At the dawn of my career, I didn't know what to do. Then I started taking classes and was giving auditions. One day the production house 'Bindu Moving Images' called me for an audition and I was selected for the show 'Ek Duje Ke Vaaste' and rest is for all to see.
How are you enjoying the overnight stardom, and everybody knows who you are now?
No, no. Everybody doesn't know who I'm (giggles). The show made me everything. This is what I really wanted. People appreciate me when I meet them and say that they are really enjoying the show, and it is the best thing to hear. One person is not making it. It is a team effort.
In your debut show 'Qubool Hai' you played a role father. Is it because you wanted to fulfil your dream as an actor and you said yes to whatever came by?
Oh no. I played the role of a father for a younger kid. I have a few friends who are parenting 3-5-year-old children; so keeping them in mind I did the role of Ahsaan. It is a very simple role to play. That wasn't something I really wanted to play, but it just happened.
Did you say yes to the role of Shravan because it was a lead role?
The overall story appealed to me. I actually fit in it. I understood why Shravan took those decisions. He has his own weakness and he is aware of them.
Moreover, when you play a character you should know why that role is behaving in a certain way. Because when normally actors do random stuff, the story doesn't move on. So I personally spoke to the writers and I asked every person who is related to the show about my character and then I said yes. Not just today, but even in future - if Shravan does anything, first I will make sure to learn "why".
What was your first reaction when you read the script of 'Ek Duje Ke Vaaste'?
I didn't really read the script. I was actually in a gym and Richa who is a part of the creative team called me and gave me a brief version of the story for about 25-30 minutes on the phone. It is a very simple story without any myth or supernatural powers. The way she narrated it made me feel that there is a lot to do. Shravan is smart but introvert. But at the same time, he can be an extrovert. There was much to play around with the role.
The trailer of the series showcased Suman and Shravan's journey will be like the clash of the titans, what is your take on this?
It's not. See in the promo you want to showcase the basic concept within 30 seconds of time. They both have ego issues. They fight with each other without any reason. So how they move together with such issues around them is the story. The promo was just a hook.
As a co-actor how is Nikita Dutta?
She is very confident in what she does. Working with her is a learning experience because she did good shows in her career. She is aware of all technical aspects, of which I'm still learning.
People are calling you both Jaya and Amitabh Bachchan, how does it feel?
Once I said that the height difference between me and Nikita is like Jaya-Amitabh and Abhishek-Rani. And, people started calling us Amitabh and Jaya. Acting wise there is much more to learn, we can't compare ourselves with those legends but height wise yes, we can.
Will Shravan relocate to London?
He has his whole business over there. His business is sitting and waiting for him from 2 months now. However, as far as I know Shravan is going to stay in India.
By:Abhyudaya Karamchetu
Subscribed Failed...
Subscribed Successfully...