Ayushmann has innocence, Parineeti is spontaneous: Akshay Roy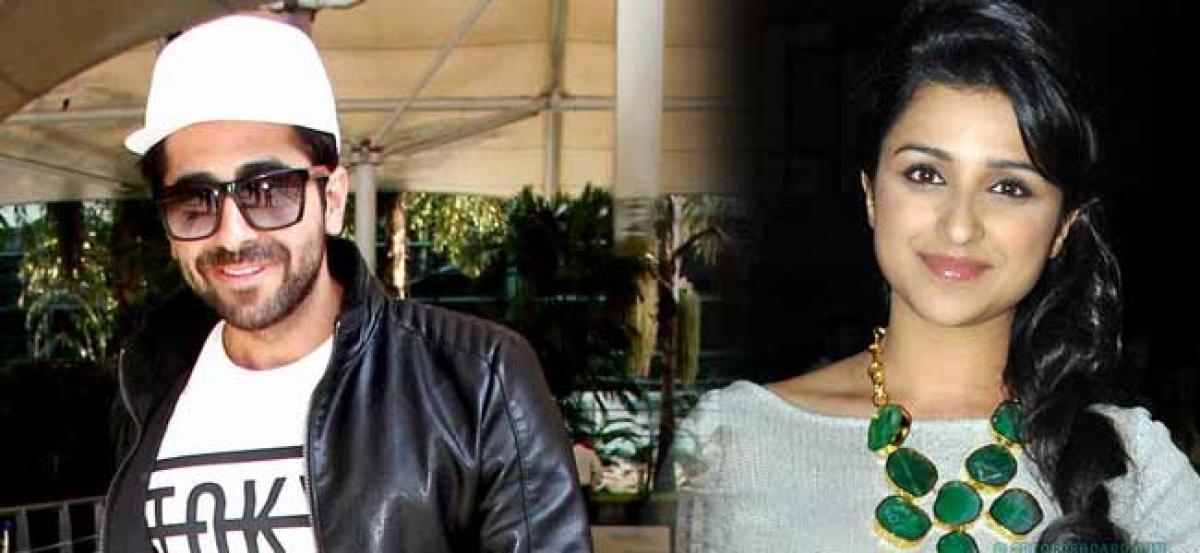 Highlights
Debutante director Akshay Roy says actress Parineeti Chorpa\'s spontaneity and actor Ayushmann Khurrana\'s innocence worked well for \"Meri Pyaari Bindu\". The upcoming film is a romantic tale between an aspiring introvert writer Abhi (Ayushmann) and a lively Bindu (Parineeti), who wants to be the next singing sensation. \"Lot of it was on page (referring to the story) and they are very good actors, so
Mumbai: Debutante director Akshay Roy says actress Parineeti Chorpa's spontaneity and actor Ayushmann Khurrana's innocence worked well for "Meri Pyaari Bindu". The upcoming film is a romantic tale between an aspiring introvert writer Abhi (Ayushmann) and a lively Bindu (Parineeti), who wants to be the next singing sensation. "Lot of it was on page (referring to the story) and they are very good actors, so much of it came through improvisation on the sets. The magic, the chemistry happened between them as they are good actors.
It all came from them and I am lucky to capture it all," Akshay told PTI. According to Akshay, both Parineeti, 28, and Ayushmann, 32, are fantastic actors, who have different working style. "They both have their own strengths. Ayushmann has an endearing quality, he has that innocence in his eyes and Parineeti is spontaneous and works instinctively," he adds. Producer of the film Maneesh Sharma says both the actors were the first choice for the lead roles. "The casting process did not last long.
We approached them in January and by May we started rolling. Both of them were excited to do the film," he says. Directing "Meri Pyaari Bindu" is a dream come true for Akshay, who has been an assistant director on films like "Water" and "The Namesake". When filmmaker Aditya Chopra, head of Yash Raj Films, asked Maneesh if he had any director in mind for "Meri Pyaari Bindu", the latter suggested Akshay's name.
"We have known each other from our Delhi University days. After college, I went to California to study filmmaking and later joined YRF while he (Akshay) worked as an AD here. When I returned to Mumbai we both did meet and had this feeling that we might work together one day," Maneesh says.