I am a big fan of Rajamouli, would never copy his film: Vijan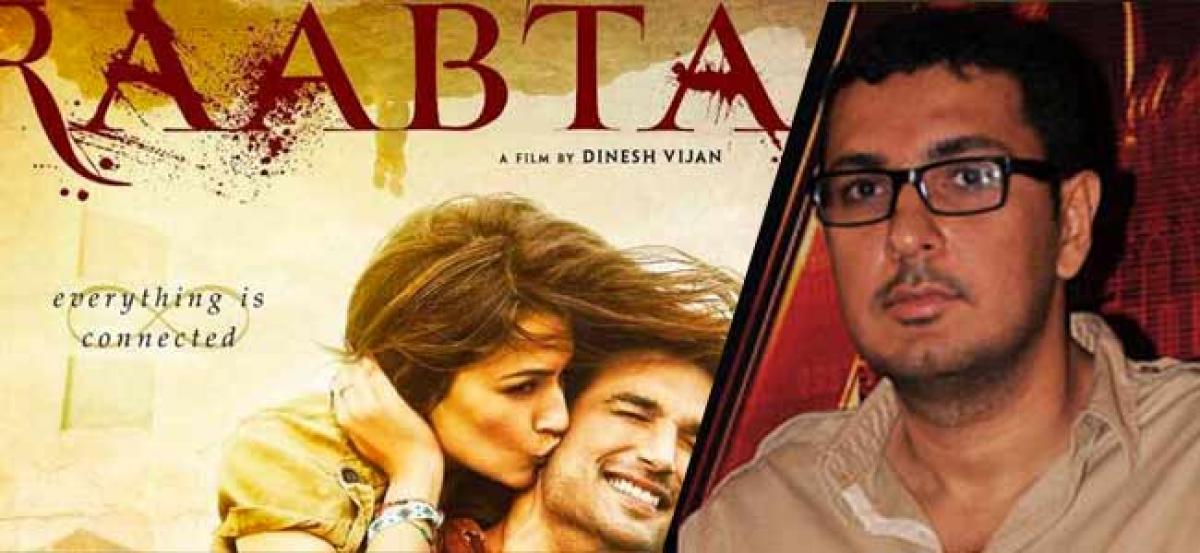 Highlights
Producer-turned-director Dinesh Vijan said his upcoming reincarnation drama \"Raabta\" bears no similarity with S S Rajamouli\'s \"Magadheera\". Vijan\'s directorial debut \"Raabta\" has been embroiled in legal trouble. \"Magadheera\" producer Allu Arvind has moved a court in Hyderabad and sought an injunction against the release of \"Raabta\" over alleged copyright infringement. The court has issued notices
Mumbai: Producer-turned-director Dinesh Vijan said his upcoming reincarnation drama "Raabta" bears no similarity with S S Rajamouli's "Magadheera". Vijan's directorial debut "Raabta" has been embroiled in legal trouble. "Magadheera" producer Allu Arvind has moved a court in Hyderabad and sought an injunction against the release of "Raabta" over alleged copyright infringement. The court has issued notices to producers of "Raabta".
"Reincarnation as a genre is very popular. There have been films like 'Karan Arjun', 'Madhumati', 'Om Shanti Om', 'Magadheera'. This genre has been done couple of times and now I have come into this space (of reincarnation). I am a huge fan of SS Rajamouli and his films like 'Baahubali' and I would never copy him," Vijan said. "There is a similarity in the genre. I would even like to show my film to them as I am confident that not even one scene is copied from their film," he added.
Producer Bhushan Kumar said that after receiving the notice, he called up Allu Arvind and told him that there is no similarity between "Magadheera" and "Raabta" and even told him to watch the latter. "On the basis of the trailer one can't say it's a copy. According to the Supreme Court, there are 20 judgements on copyright infringement and so we told them to see our film and they have not got back to us and chosen to go to court," he said. Meanwhile, music composer Pritam wrote on Facebook announcing his official walkout from "Raabta".
Dinesh, in a lighter note, said out of the 11 films he has done in his career, "Raabta" has turned out to controversial for all the wrong reasons. "Pritam and I have worked earlier. He has a policy he will not recreate any of the songs. We are doing his songs in the name of Jam8, that is his company only. He has only composed the songs, it's just that he has given name of his company only," he said. "Raabta", featuring Sushant Singh Rajput and Kriti Sanon, is set to release on June 9.
Interested in blogging for thehansindia.com? We will be happy to have you on board as a blogger.