Vishwamitra, a true-life story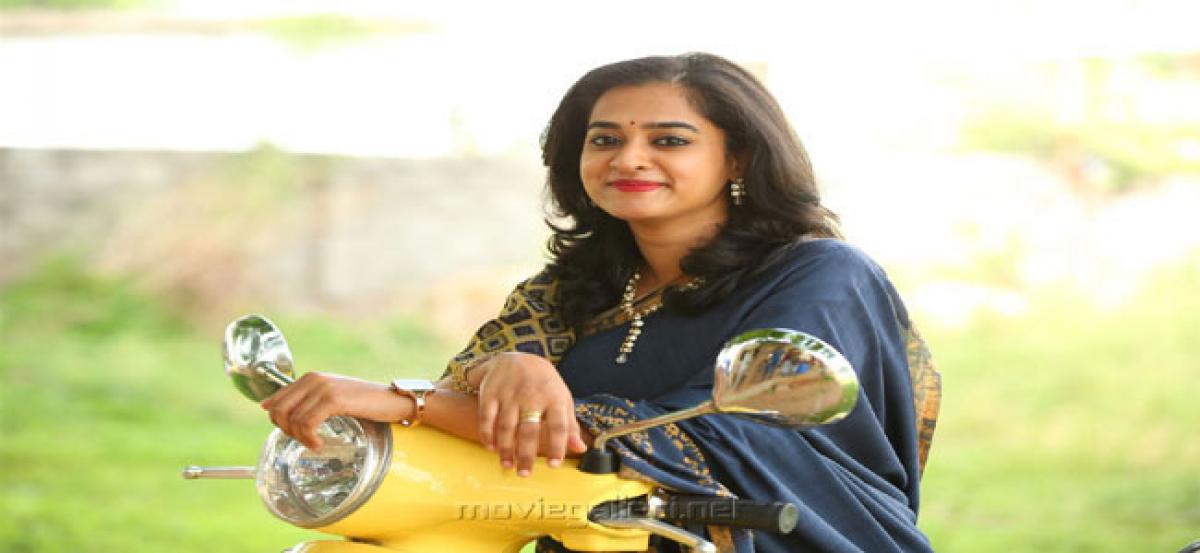 Highlights
The film Viswamitra, a thriller based on a reallife incident, is being bankrolled jointly by Madhavi Addanki, S Rajinikanth and Raajkiran and helmed by Raajkiran Starring Nanditha Raj, Satyam Rajesh, Prasanna Kumar and Ashutosh Rana, the film is presented by Phani Tirumalashetty The makers have unveiled the teaser in Hyderabad on Thursday
The film 'Viswamitra,' a thriller based on a real-life incident, is being bankrolled jointly by Madhavi Addanki, S Rajinikanth and Raajkiran and helmed by Raajkiran. Starring Nanditha Raj, Satyam Rajesh, Prasanna Kumar and Ashutosh Rana, the film is presented by Phani Tirumalashetty. The makers have unveiled the teaser in Hyderabad on Thursday.
Speaking on the occasion, Nanditha Raj said that she was doing a film after a long gap as it has a very interesting and novel concept. I gave the nod only because I loved the script, she added. She said that she was very happy to share screen space with Asutosh Rana.
Director Raajkiran said that when he was going through a rough phase in his career, he went with the story of 'Viswamitra' to so many people but they didn't show any interest. "That's when I started a production company of my own. By the time we started the shoot, everything fell into place," he added. He said that the incidents shown in the film really happened in New Zealand and the USA. The film is slated for release during December this year. Satyam Rajesh said that he was thankful to the producers for giving him the lead role in the film and said that they never compromised on the quality of the film.