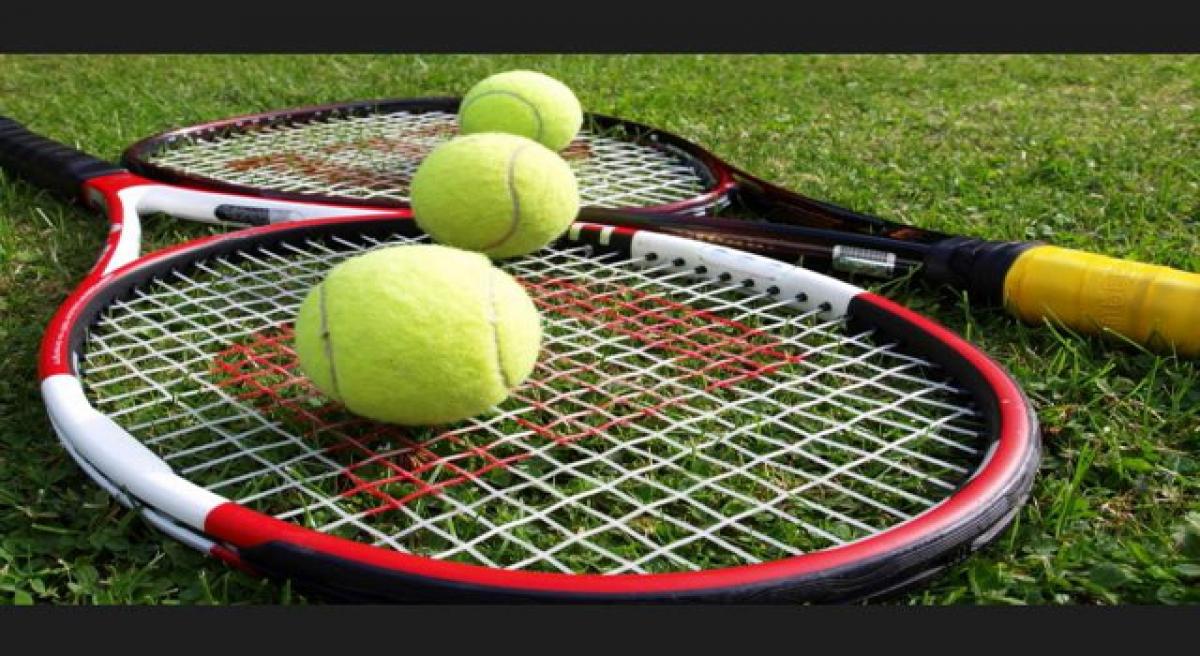 Highlights
This year's French Open tennis championship will go down as one of the most remarkably exciting editions in its rich history.
This year's French Open tennis championship will go down as one of the most remarkably exciting editions in its rich history. A king's return, the arrival of a new queen and the emergence of an Indian prince were the highpoints of this edition.
How else can one explain the magnificent ten scored by Rafael Nadal and the unheralded Latvian Jelena Ostapenko's title triumph in her Grand Slam debut year? Both were breathtaking in their approach and determination to corner glory. Nadal has become part of tennis folklore for having scaled a summit that, Martina Navratilova rightly observes, will never happen again.
Indeed, the dominance of the Spaniard has been so immense that he can believe that he owns the turf. No one will dare counter the claims. Come to think of it, people were already seeing him as one being 'past his prime.' Roger Federer, whose 18 major titles Nadal is closing in on with 15 already in his kitty, has summed the Roland Garros-Nadal romance best with his "Simply incredible Rafa" tweet.
It is remarkable that Nadal doubted his own prowess and worried over whether he would ever end a three-year title drought. Of course, even as one tends to go overboard in praising the indomitable spirit of Nadal, it is time to welcome the newest queen of tennis, a player who was not even among the title contenders in a tournament that was depleted by the absence of star attractions like Serena Williams.
Taken under any yardstick, the standout performance was that of Ostapenko, whose win is likely to dramatically alter the power equations in women tennis. In a way, it also marks the advent of the next generation of champions, who can give the fancied names a run for their money. No pundit would have ever dreamt of the lowest-ranked Roland Garros champion apart from being the first from her country.
It does not matter what the future has in store but what is certain is that an element of youthful exuberance has come to the fore in women tennis, which is a very healthy development, competition-wise. The manner she rose from being down in the dumps to put paid to the dreams of Simona Halep, the Romanian third seed in the title clash, is symbolic of her fighting spirit, a trait that her mother was to describe as being in-born in her daughter.
Meanwhile, the championship was a fantastic one for India, which is starved of Grand Slam champions. By winning the mixed doubles title Rohan Bopanna has at last shown that he belongs up there among the finest of the lot.
The man from Coorg, who was always pushed to the backburner and lived in the shadows of Leander Paes, Mahesh Bhupathi and Sania Mirza, has demonstrated that even he can deliver at the big stages on his day. It came after a 12-year wait but like they say anything that is 'better late than never' can bring equal joy and rekindle hopes.