Three-day national symposium at GITAM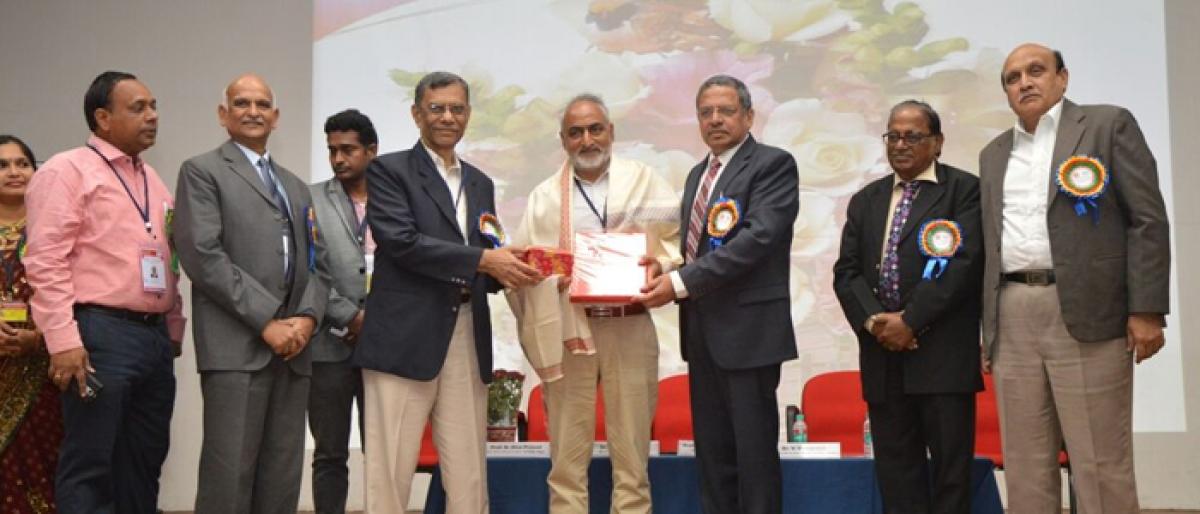 Highlights
Rakesh Mishra, Director, CCMB, inaugurated a three day National Symposium on Materials in Healthcare at School of Science, GITAM Deemed to be University, Hyderabad on Friday He graced as chief guest on this occasion and released the proceedings
​Hyderabad: Rakesh Mishra, Director, CCMB, inaugurated a three day National Symposium on 'Materials in Healthcare' at School of Science, GITAM (Deemed to be University), Hyderabad on Friday. He graced as chief guest on this occasion and released the proceedings.
"We can make organisms live shorter or longer by changing their genetic makeup. We can reactivate the adult stem cells and repair tissues. We can grow and replace defective organs. Therefore, there is a possibility to make death as optional" Rakesh Mishra said.
He also said that we can make new organisms of different shape, size, GMOs, and products in plants or animals. He opined that lot need to understand and life can be made easier through, "Scientist – explore the unknown and more sustainable; Teacher – educate and new generations knowledge-based society and Technologies – develop techniques/new machine/improve agriculture".
V K Jain, Director, CBS-DAE, Mumbai and President, society for materials chemistry; V Venugopal, Former Director, Radiochemistry, Isotope Group, BARC, Mumbai; Prof M S Prasada Rao, Vice-Chancellor, GITAM Deemed to be University, Visakhapatnam, Prof N Siva Prasad, Pro Vice-Chancellor, GITAM, Hyderabad, Prof G A Rama Rao, Principal, School of Science also took part in the inaugural session.
Participants across India from BARC, ICT, TATA Institute, Mumbai are presented their research papers and the symposium would be continued up to Saturday.