Solar Ambassador Workshop at DPS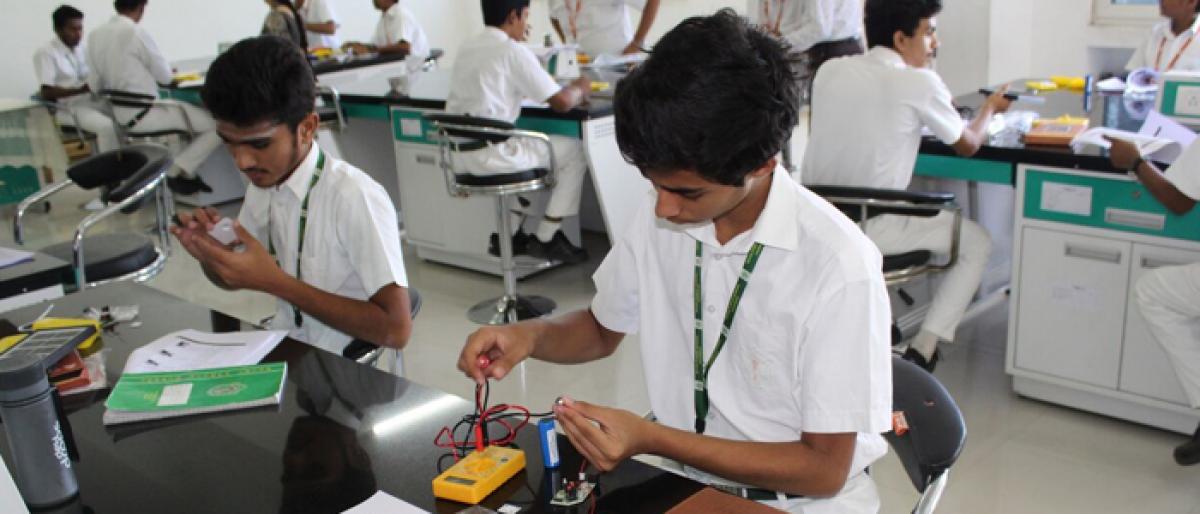 Highlights
As a part of its Diamond Jubilee celebrations, IIT, Bombay organised a unique oneday training programme on Tuesday, wherein 5,000 students from 80100 schools from all over India had come together at IIT Bombay campus and learnt to assemble their solar study lamps designed to help them to fulfill their study light needs Over one lakh students across 700 centres in the country had taken part in t
​Hyderabad: As a part of its Diamond Jubilee celebrations, IIT, Bombay organised a unique one-day training programme on Tuesday, wherein 5,000 students from 80-100 schools from all over India had come together at IIT Bombay campus and learnt to assemble their solar study lamps designed to help them to fulfill their study light needs. Over one lakh students across 700 centres in the country had taken part in this Workshop.
The Students Solar Ambassador Workshop has been conceptualised under the Solar Urja through Localisation for Sustainability (SoULS) Initiative, a flagship programme of Indian Institute of Technology (IIT) Bombay. The workshop was jointly organised by Ministry of New and Renewable Energy and IIT Bombay.
Delhi Public School Nacharam was one among the schools where students learnt to assemble their solar study lamps.The event was inaugurated by the eminent scientist from NGRI Dr K P Singh who motivated students with his speech.The event was headed by the principal Sunitha Rao and vice principal Nanditha. The students were very excited and actively participated in the workshop.
Students gained skills on soldering, uses of renewable and non-renewable energy, working of solar panel, Assembling of components,basic knowledge of printed circuit board (PCB), working of Light Emitting Diodes and so on.