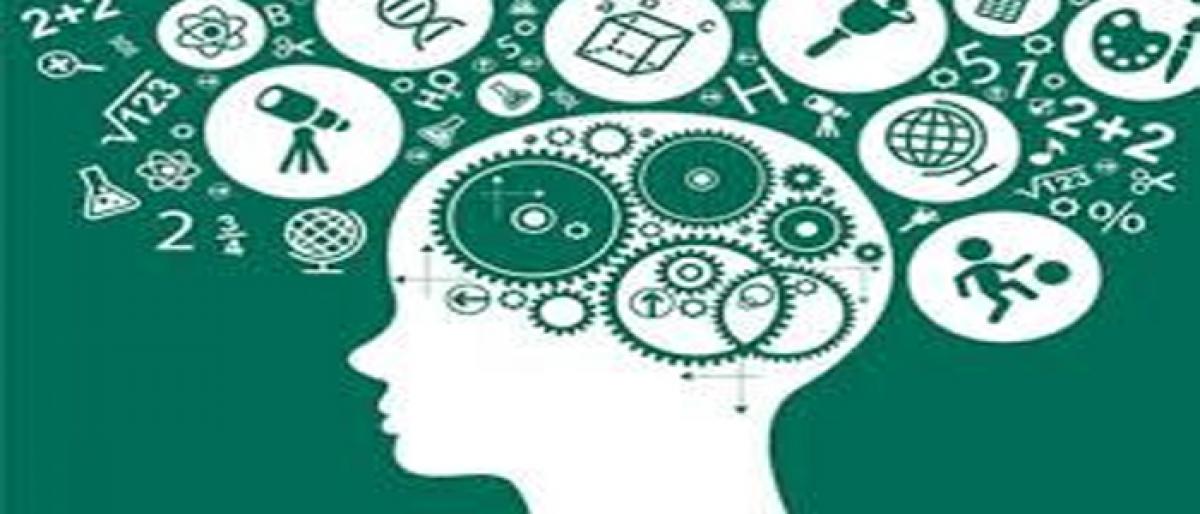 Highlights
The life of a teenager is anything but easy awkward physical growth, emotions taking a rollercoaster ride, confused identities and expectations for the future topped with the pressure of board exams Often seen as the prologue to the rest of the life, students confront board exams like the biggest hurdle they will ever encounter As wrong as it sounds, a child should not suffer under the press
The life of a teenager is anything but easy – awkward physical growth, emotions taking a rollercoaster ride, confused identities and expectations for the future – topped with the pressure of board exams. Often seen as the prologue to the rest of the life, students confront board exams like the biggest hurdle they will ever encounter. As wrong as it sounds, a child should not suffer under the pressure of an examination while he or she is physically, mentally and cognitively growing.
The importance of 10th and 12th Boards, the first nationalised tests for school-goers, cannot be undermined in shaping their future. The academic results can determine the path that they will undertake with regard to their further studies, their choice of college or university and sometimes, even in landing a job. With this significance, expectations from family and friends often give students the notion of an albatross around their neck, rather than just another phase of life. By taking care of their physical and mental wellbeing, approaching the subjects scientifically and adopting useful techniques of study, the pressure can be minimised.
To be mentally prepared is the initial step to achieve anything, be it academics, sports or business. Believing in one's potential is equal to believing that any goal can be achieved. While studying, it is important to be self-reliant and self-motivating in a way that each day, you work towards your aim. Peer pressure is often toxic than healthy. The competition is not with others but with oneself, by constantly trying to self-improve. Beginning to study with a positive mindset will take you a long way and reduces the pressure around the examination.
Manage your time well to manage your results. Time management is all about efficient utilisation of the 24 hours by allotting adequate time for study, sleep, interests and relationships, without losing out on any. Stress is often caused by lack of sleep or the last-minute panic, both of which can be avoided by systematic planning and determination. Research shows that studying for a stretch of 40-50 minutes will retain the inputs, after which a small break is beneficial. 7-8 hours of sleep is essential and is not wasted time. Setting own deadlines keeps track of topics covered and better management of time.
Aiming for perfection causes anxiety. While preparing for an exam, take away the focus from perfecting the results to bettering the process of preparation. By putting in the maximum work through efficient methods, facing the test becomes an easier and lighter task. Mistakes are not stains in the journey, but lessons to learn from. Attempting various class tests or unit tests will take away the fear of the main exam. Remember that there is always room for improvement and areas identified to be weak in should be worked more upon.
Meditation helps in staying focused, especially for teenagers who tend to get distracted easily. Self control and diligence are required for a systematic and focused preparation. Having a close circle of family members and friends can act as a support group during times of fret. Venting out your concerns and coming up with solutions for problems will give you the right headspace to study well. Engaging in other interests and skill building activities will prepare the mind better to accommodate organised knowledge.
Nervousness about exams is not always a negative sign. Sometimes being nervous means that your body and mind are equipped to face what is ahead. Light music or light exercises calm down a troubled mind, when coupled with the self realisation that you are well prepared. Board examinations are the first of the many major examinations that students will have to take in their academic and professional life. Instead of information overload, systematically planned learning and minding the right attitude towards studies will deliver great results in the board examinations.
The author holds a Master's degree in English from The English and Foreign Languages University, a central university in Hyderabad. The Hans India will be publishing a weekly column on preparation for exams - mental preparation - combating fear, attention & focus, physical preparation - exercise, diet, study space, Tech as an aid , Learning techniques - note making, mind mapping etc.
- Silpa Nandakumar