IKEA invites entries for limited edition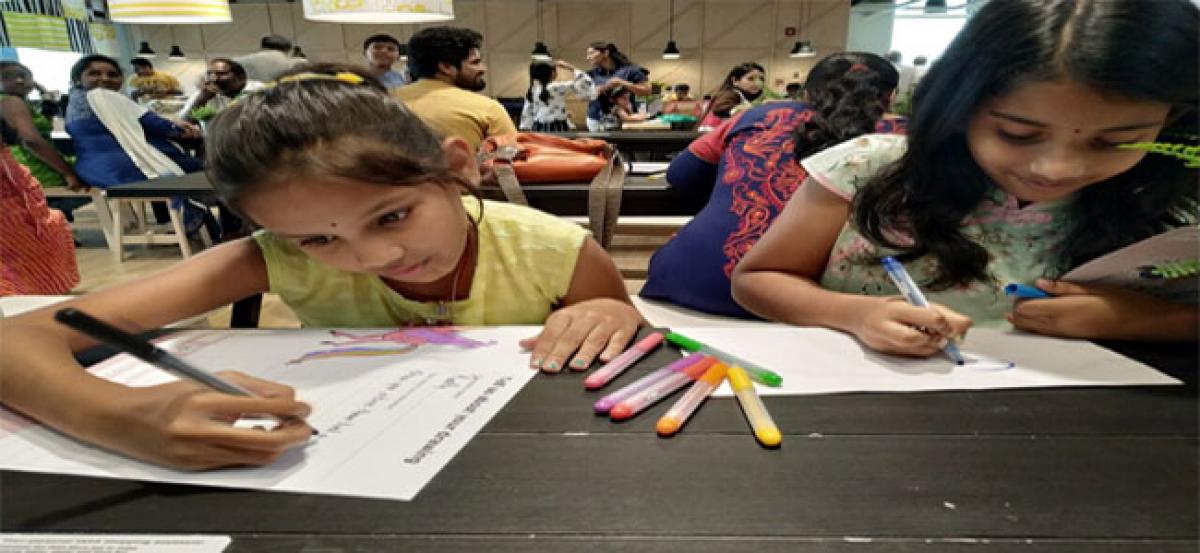 Highlights
KEA, the Swedish home furnishing retailer, which opened its first store in the country at Hyderabad in August this year, invites IKEA FAMILY kids aged between 0 and 12 years, to participate at the Annual IKEA Global Soft Toy Drawing Competition
Hyderabad: IKEA, the Swedish home furnishing retailer, which opened its first store in the country at Hyderabad in August this year, invites IKEA FAMILY kids aged between 0 and 12 years, to participate at the Annual IKEA Global Soft Toy Drawing Competition. People who are not a part of IKEA FAMILY loyalty programme can simply register themselves for the programme on the IKEA India website or get themselves registered when they come over to the Hyderabad store to get their kids to participate in the competition. This is one opportunity that your kid wouldn't want to miss. The competition encourages children to draw their dream toy on paper and have a once-in-a-lifetime chance for it to turn into a real toy.
15 entries will be selected from each country and final 6 international winning drawings will eventually become a part of the limited edition - 2019 SAGOSKATT collection - a range of soft toys designed by kids, for the kids. SAGOSKATT is not only a family of soft toy friends; its play with a purpose. As part of IKEA's global let's play for change campaign, it donates 100% of SAGOSKATT turnover to support children's rights to play and develop. So it really is a case of kids helping kids. IKEA India will also select a National winner from the 15 select entries, by online voting. Every participating kid will get a participation certificate from IKEA India. All 15 select entries will get a gift bag with IKEA products and one National winner will be given 10,000 Indian Rupees. 6 international winners will receive one soft toy each, created by IKEA, from their own drawings.
Talking about the competition, John Achillea, MD Telangana, IKEA India says, "Living with children is one of our long-term business priorities. We at IKEA love children and recognise the importance of play, not only for children but also for adults. We have found that all across the world, children love to express themselves through creativity. IKEA encourages the creativity within every child and wants them to come forth and participate in this competition. This year Hyderabad joins the global map of IKEA stores and what better than to engage the children of this city in something as creative as this. I look forward to meeting some of the future artists among us."
Currently, the IKEA Global Soft Toy Drawing Competition is in its fifth year and will engage thousands of children across the world to draw and submit the soft toy of their dreams for the chance to have IKEA turn it into reality. So far, more than 157,000 kids from all over the world have participated in the drawing competition over the years and now Hyderabad joins in the global footprint. IKEA has been sourcing from India for over 30 years for its global stores. It currently has more than 50 suppliers with 45,000 direct employees and 400,000 people in the extended supply chain. The IKEA Group is the first major single-brand retailer to get FDI approval and plans to open several stores across the main metro cities in India.