TIT&S, Bhiwani, Haryana to celebrate Platinum Jubliee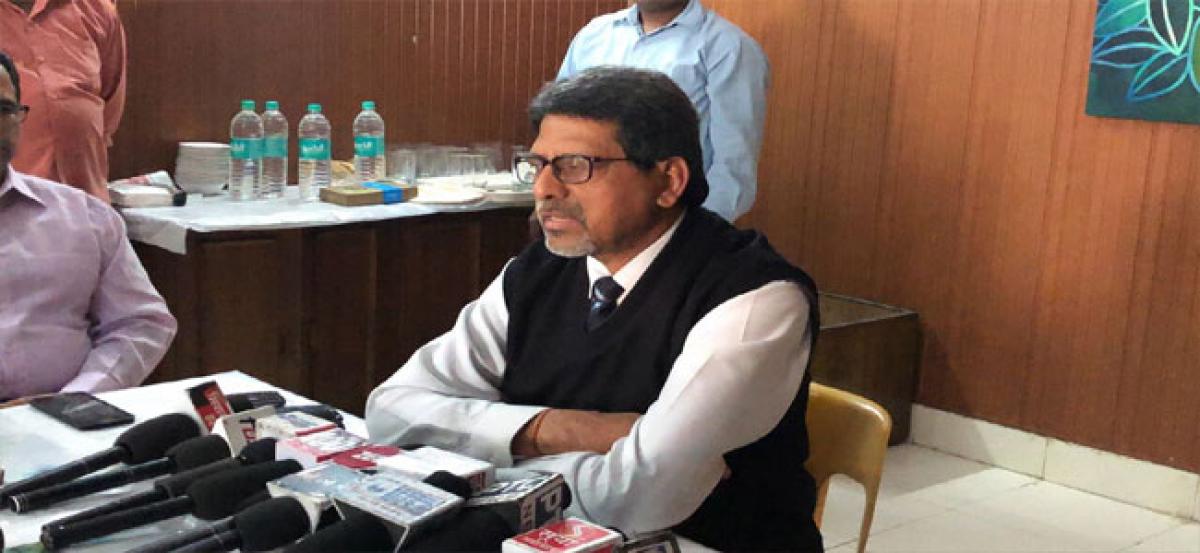 Highlights
The Technological Institute of Textile Sciences TITS, Bhiwani, Haryana to celebrate its Platinum Jubilee on November 24 In a Preevent Press Conference, Prof G K Tyagi, Director, TITS, informed that Prof Alok Mittal, Member Secretary, All India Council for Technical Education AICTE will grace the occasion as Chief Guest
Hyderabad: The 'Technological Institute of Textile & Sciences' (TIT&S), Bhiwani, Haryana to celebrate its Platinum Jubilee on November 24. In a Pre-event Press Conference, Prof G K Tyagi, Director, TIT&S, informed that Prof Alok Mittal, Member Secretary, All India Council for Technical Education (AICTE) will grace the occasion as Chief Guest. Prof. B K Punia, Vice-Chancellor, Maharshi Dayanand University, Rohtak, will be the guest of honour at the milestone event.
About 1100 alumni are expected to congregate from across the world at their Alma Mater at Bhiwani to relive their grooming days. "We believe the event would provide a platform to our alumni and present student strength of 1600 for more fruitful interactions, while going down memory lane", said Prof Tyagi. The event is likely to be attended by a large number of distinguished guests, including industrialists, executives and technocrats.
One of the main attractions at the event would be an exhibition wherein the students of the Institute would highlight products like home décor items, apparel and accessories developed in-house by the Fashion and Apparel Engineering Department. Prof. Tyagi added, "The Department of Fashion and Apparel Engineering would showcase the journey of Indian fashion and culture through an interesting blend of fashion, music and dance. We believe the programme; Converge is well poised to spellbind the audience". Prof. Tyagi looks forward to presenting a report on the growth and progress of the institute at the Inaugural Ceremony. A souvenir commemorating this big event will be released by Prof Alok Prakash Mittal, the chief guest.
TIT&S was founded by visionary industrialist Late G D Birla in the year 1943, under the aegis of Birla Education Trust. The AICTE-approved Institute currently offers B Tech courses in Textile Technology, Textile Chemistry, Fashion & Apparel Engineering, Computer Science, Information Technology, Electronics & Communications and Mechanical Engineering, M. Tech courses in Textile Technology, Fashion & Apparel Engineering and Computer Science besides Masters in Business Administration. TIT&S has always been renowned for reliability of its Test House also. The Testing facility, at the institute, has offered testing and sampling services to several Government and non-Government organisations.
Having been a centre of excellence in R&D, the institute has completed many sponsored research projects for authorities like Ministry of Textiles, DRDO, UGC, TIFAC-MSME, AICTE, etc. The Institute, which is currently affiliated to Maharshi Dayanand University, has lived the test of time and expectations. Over the past 75 years, it has grown into a premier technical education institute, attracting students from all parts of the country.