Solar energy to light up 100 villages this year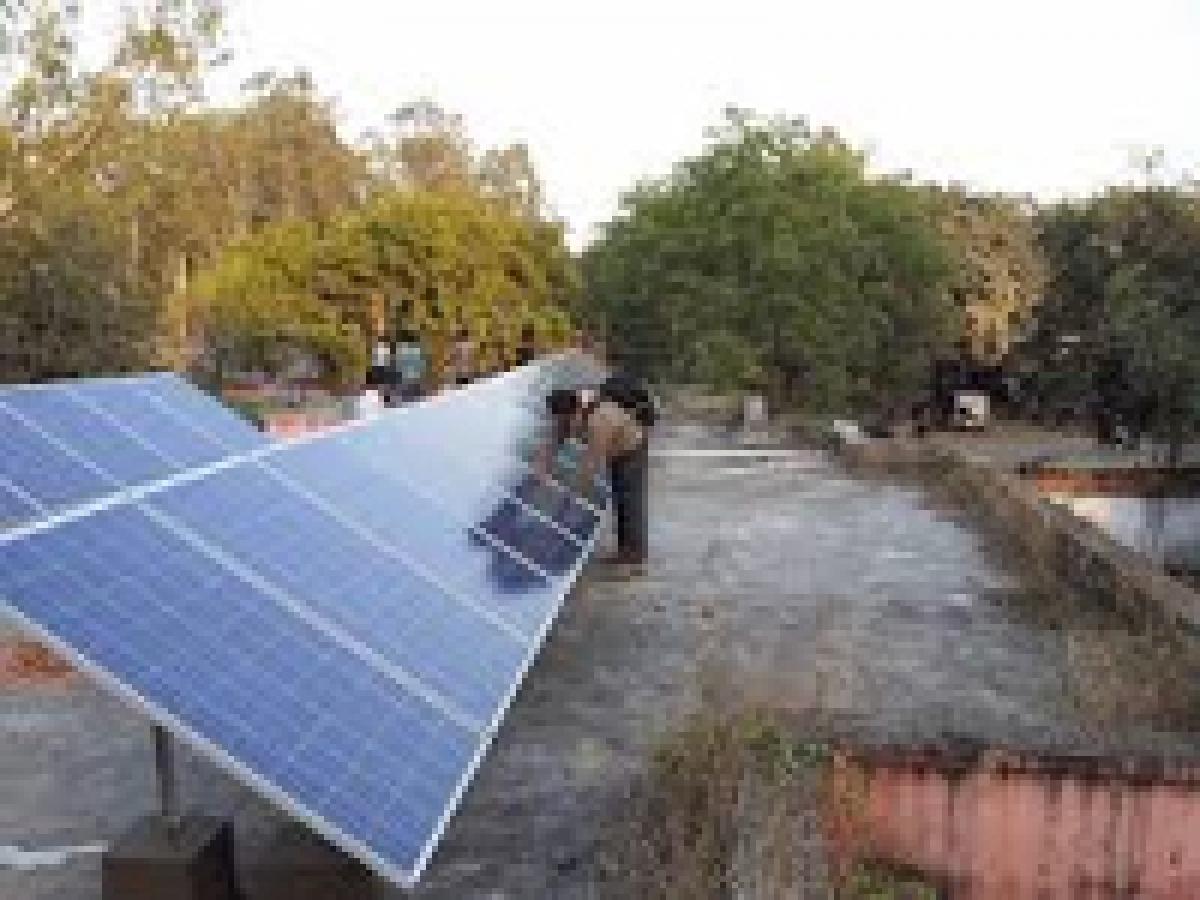 Highlights
Solar Energy To Light Up 100 Villages This Year. Rural Agri Ventures India, a Gurgaon-based business incubation firm, has revealed that it has used the medium of solar energy to light up 34 villages in Uttar Pradesh.
Gurgaon: Rural Agri Ventures India, a Gurgaon-based business incubation firm, has revealed that it has used the medium of solar energy to light up 34 villages in Uttar Pradesh.
The company's Solar Business Head, Saikat Roy, said in a statement that illuminating the lives of Indians with clean, natural and efficient energy was integral to the firm's mission.
"In less than six months of operations, we have lit up 2280 houses across 34 villages in Uttar Pradesh, benefitting more than 11,480 people. We look forward to crossing the 100 village mark by the end of this year," Roy said.
"We're putting in extra effort to customize the solar grids according to the local needs of villagers. Client satisfaction is as important as contentment of end users - the villagers. Things are shaping up extremely well," he added.
Girish Aivalli, MD and CEO, Rural Agri Ventures India, said this is a win-win situation for all stakeholders - government, utilities, taxpayer and the poor.
"Conservative estimates show that installation of our solar pumps and rural community grids will save at least 1.1 million litres of fuel over five years. We have saved the grid almost 1.5 million kW of power that it would have generated over the next five years to serve the villages and farmers for whom we have installed pico grids and solar pumps," said Aivalli.
"Our systems last up to 25 years with reasonable upkeep so the upside is enormous. The consequent savings on diesel and kerosene subsidies for the government are massive. Rural Electrification via renewable energy is the way ahead for the government to fulfill its mandate," he added.
The company, which is owned by Raakhe Kapoor Tandon, is a professional, technology-driven renewable energy company with expertise in providing state of the art, customized solar energy solutions.
Being strong believers in the unbound potential of solar energy that can lead 300 million energy starved Indians out of darkness, Rural Agri ventures India is optimistic about the future of renewable energy in India with a thriving economy and supportive regulatory policies.
Apart from grid-connected and off-grid power plants, Rural Agri Ventures provides solar electrification solutions for rural villages and water pumping solutions.
"Rural Agri Ventures has invested in businesses with large socio-economic footprint. Entering the solar business was imminent. Limited grid access, erratic or no supply, high transmission losses and theft along with long term sustainability of solar energy has made solar powered villages the need of the day," said Tandon.
"A growing number of corporates are channeling their CSR funds to empower rural India, Rural Agri Ventures can design the perfect solution to light up villages while serving corporate mandates and developing India," she added.
Rural Agri Ventures has over fifty years of cumulative experience in structuring sustainable solar solutions customized to the needs of the concerned area. The services offered by the company under solar energy vertical are: grid connected solar power plants, off-grid solar power plants, rural electrification, solar pumps, solar street lights, solar lanterns and home lights.