Kanchenjunga National Park may get World Heritage Site status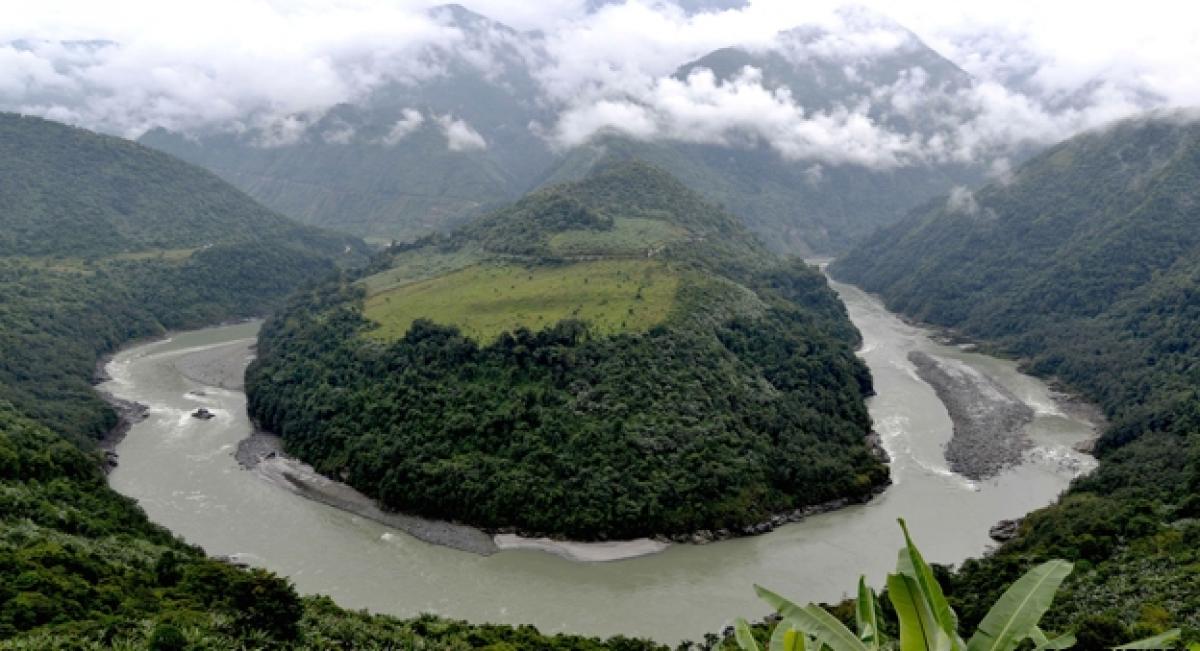 Highlights
Clearance-man or a man of clear-sense? Serving party command or following people\'s demand? Conflict of interests or confluence of innovations? Dilution of norms or densification of monitoring?
Clearance-man or a man of clear-sense? Serving party command or following people's demand? Conflict of interests or confluence of innovations? Dilution of norms or densification of monitoring?
The never-sleeping Indian media will be debating all these with high decibels and scurrying with articulated writings as Prakash Javadekar slides from the Ministry of Environment, Forest and Climate Change (MOEFCC) into his new Human Resources Development (HRD) avatar. Hardly they have noted that Javadekar, in collaboration with the Ministry of Culture, would be leaving everlasting parting gift of Himalayan proportions.
If it happens, it will be a very distinct achievement for India on the international platform of nature conservation. It will contribute to further enhancing India's image, promoted by Prime Minister Narendra Modi, as the country that respects nature as a matter of its culture.
The gift is in the form of the inscription by Unesco of Khangchendzonga (Kanchenjunga) National park a World Heritage Site as proposed by India. The inscription is highly recommended by two internationally-renowned advisory bodies appointed by Unesco's World Heritage Committee. This would be considered by the 21 countries of Unesco's World Heritage Committee later this week in Istanbul for final inscription.
World Heritage Sites fall under three categories: Cultural, natural and mixed. These sites are a legacy from the past, what we live with today and what we pass on to future generations as irreplaceable sources of life and inspiration, as stated by Unesco. Presently there are more than 1,031 World Heritage sites, of which 802 are cultural, 197 natural and 32 mixed. India has 32 sites: 25 cultural and seven natural.
India's two ministries, MOEFCC through its Wildlife Institute and MOC (Ministry of Culture) through its World Heritage advisory body proposed, smartly and very appropriately, that Khangchendzonga National Park be inscribed under the mixed category.
This category is meant for sites that are an outstanding example of a traditional human settlement living sustainably with ecosystems, with treasure of invaluable traditional knowledge and culture that highlights human interaction with the environment. Such heritage sites have the sort of intangible features that provide an encyclopedia of lessons for vulnerable communities under change of ecosystems. Such lessons are of immense value today when we are faced with the challenge of climate change.
Situated in the eastern Indian state of Sikkim, Khangchendzonga National Park exhibits one of the widest altitudinal ranges of any protected area worldwide and occupies a third of the state's area.
Mount Khangchendzonga and park around are endowed with deep cultural meanings and sacred significance. The multi-layered landscape of Khangchendzonga is sacred to both Buddhists (Beyul) and Lepchas as Mayel Lyang. The expanse represents a unique example of co-existence and exchange between different religious traditions and ethnicities, constituting the base for Sikkimese identity and unity.
The ensemble of sacred texts, the still-performed rituals, the oral history and traditional practices around Mount Khangchendzonga - third highest peak in the world - strengthen human bonds with nature. It conveys and manifests the cultural meanings projected onto natural resources and the indigenous and specific Buddhist cosmogony that developed in the Himalayan region.
The indigenous traditional knowledge of the properties of local plants and the local ecosystem, which is peculiar to local people, is on the verge of disappearing and represents a precious source of information on the healing properties of several endemic plants. The traditional and ritual management system of forests and the natural resources of the land pertaining to Buddhist monasteries express the active dimension of Buddhist cosmogonies and could contribute to the property's effective management.
The participation of Sikkim, which has already shown its extraordinary stewardship by totally converting itself into an organic farming state, in developing the proposal has provided a "bottom-up" approach to the process.
Two international bodies of experts evaluated India's proposal. The International Union for Conservation of Nature (IUCN) assessed the area's natural values and its outstanding universal values. The International Council on Monuments and Sites (ICOMOS) evaluated the cultural aspects of the nominated property, both visible and invisible.
Both bodies found undeniable outstanding universal natural and cultural values and clear tangible and intangible authenticity and integrity of the 178,400 hectares of this Himalaya global biodiversity hot spot that has with a buffer zone of some 114,712 hectares. It will become the second largest World Heritage Site in India after the Western Ghats, which were inscribed in 2012.
India's proposal at present stands a presumptive candidate for final inscription. It comes at a time when the environmental change sweeping the world is occurring at a faster pace than previously thought in human history, as stated by the most authoritative study ever published by the United Nations Environment Programme (UNEP) in May 2016.
The proposal and its eventual inscription also strengthen the Indian message that nature, culture and development don't oppose one another, the message that new Environment Minister Anil Dave indicated while taking over his new responsibilities. Javadekar, while departing from the ministry, has also shown the way to sustain and enhance the carbon sink by protecting the national park as a way to implement India's Nationally Determined Contributions promised at the COP-21 Paris climate meeting.