BJP to woo voters with 5-pronged strategy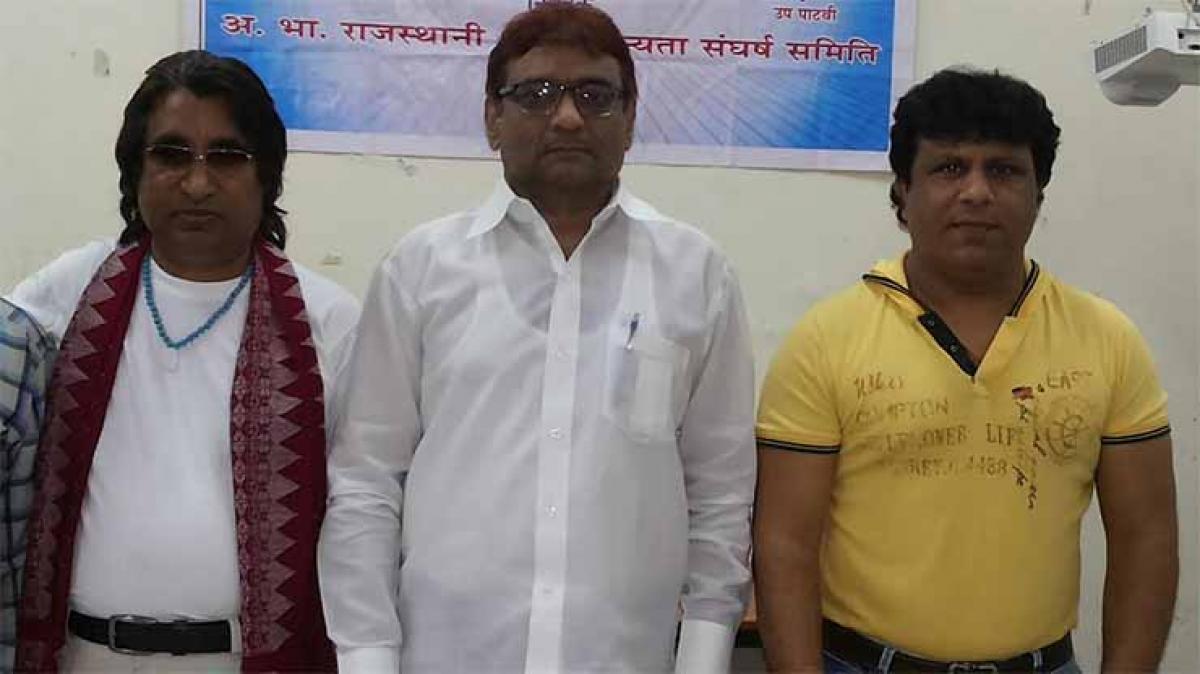 Highlights
Two-day Chintan Baithak concludes Hyderabad: Bharatiya Janata Party (BJP) decided to adopt a five-pronged strategy in the State to attract voters...
Two-day Chintan Baithak concludes
Hyderabad: Bharatiya Janata Party (BJP) decided to adopt a five-pronged strategy in the State to attract voters in the next general elections.
It comprises of a campaign on party principles and ideology, fight on public issues, highlighting positives of NDA and failures of UPA governments, focus on development in BJP ruled states and administration failures in Congress ruled states and last but not the least strengthening the party from grass-root level throughout the State.
The two-day Chintan Baithak meeting that concluded at a private resort on city outskirts on Tuesday deliberated mainly on party strategies for 2014 elections. Addressing the party leaders and workers on the final day, former BJP national president M Venkaiah Naidu appealed to the party functionaries to cash in on the positive mood for the BJP that was prevailing all over the country. He told State leaders to undertake regular tours of districts and Assembly constituencies. He said that the district leaders should tour villages extensively in the coming next months. Politicians from other parties were looking to switch loyalties towards the saffron party because of its growing popularity, the BJP leader said. He, however, advised the top brass only to admit leaders having a clean image. Venkaiah Naidu called upon the party leaders to reach out to intellectuals, farmers, youth and other sections that have generally stayed away from political scenario. Although TDP, TRS and YSRCP have been proclaiming that they offer a strong alternative to Congress in the State, people have started to repose faith in BJP due to Narendra Modi factor, he felt. The BJP senior leader observed that clarity on Telangana and categorisation of SCs would benefit the saffron party in the next general elections.
BJP averse to Rayala T
Hyderabad: Reacting sharply to speculations on the Telangana issue doing rounds for the last few days, Bharatiya Janata Party (BJP) stated that it would neither accept Rayala Telangana nor any special package in lieu of separate state. Talking to reporters here on Tuesday, chairman of BJP Telangana Udyama Committee T Rajeshwar Rao pointed out that his party would launch serious agitations if the UPA government zeroed in on any decision that was against the interests of the public of Telangana.
He informed that office bearers of Telangana region held a separate meeting after conclusion of the two-day Chintan Baithak at a private resort on city outskirts.
A decision was taken to organise a meeting with presidents and office bearers of ten districts here in Hyderabad on June 27, Rajeshwar Rao said and added that the meeting would discuss on action-plan to be adopted if the UPA failed to concede Telangana with ten districts. The BJP leader was highly critical of the Union government for intentionally giving out leaks -special package and Rayala Telangana. The stupidity on the part of the Centre was not only confusing the public but there was a threat of youth resorting to extreme steps, he felt. Rajeshwar Rao also flayed the Telangana Rashtra Samithi (TRS) for mounting pressure on TJAC to support the pro-Telangana party ahead of other political outfits in all its future initiatives. He pointed out that TJAC comprised of political parties like BJP, CPI (ML New Democracy) and not just TRS.