EAMCET PASS PERCENTAGE DOWN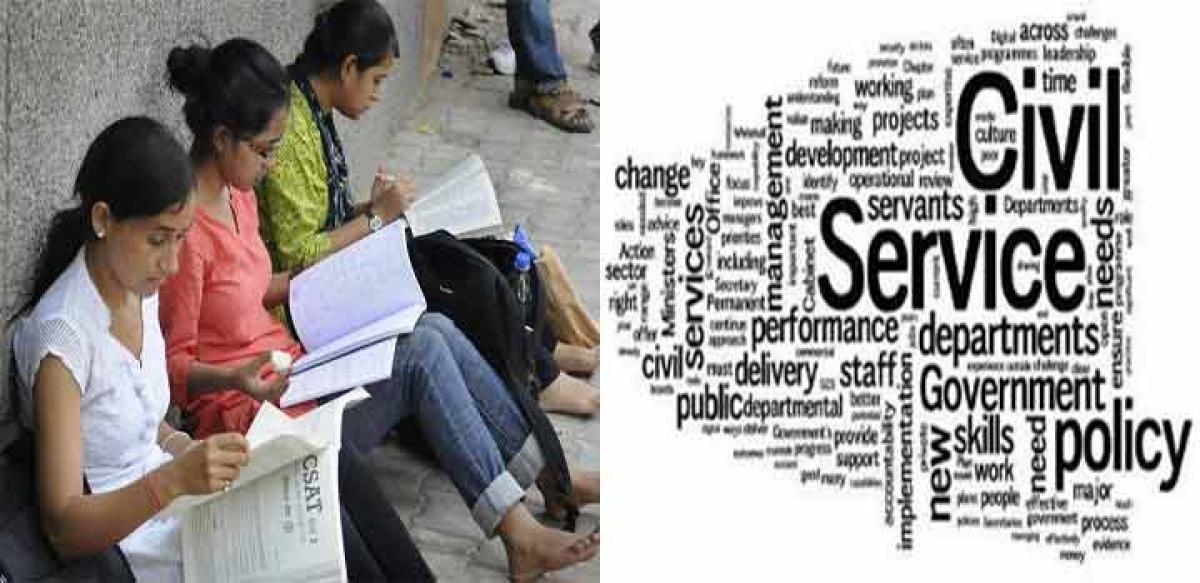 Highlights
Engg topper: P Sai Sandeep of Podili , Prakasam Dt , 97.6% Medical topper: V V Vineeth of Ramachandrapuram, Hyderabad, 99.6% First phase...
Engg topper: P Sai Sandeep of Podili , Prakasam Dt , 97.6%

Medical topper: V V Vineeth of Ramachandrapuram, Hyderabad, 99.6%

First phase counseling from June 17;

classes will begin on August 1

Inter supplementary exam results on June 25

1.5 lakh engg seats to remain unfilled

Related reports & Neet results:
Hyderabad: The pass percentages both in engineering and medical streams have come down compared to last year in the Engineering Agricultural Medical Common Entrance Test (Eamcet) examination results of which were announced here on Wednesday.
The pass percentage in engineering this year is 72.67% which is less than 0.51% compared to 2012. The pass percentage in agricultural and medical stream is 80.79% this year which is 5% less than the previous year. The results were released by C Damodara Rajanarasimha, Minister for Higher Education. The topper in engineering was P Sai Sandeep who hailsfrom Podili of Prakasam District. He scored an impressive combined score of 97.06%. His total marks in the test were 154 out of 160. He was followed by Grandhi Srujan Raj of Vizag city with 152 marks and K Gokul of Vijayawada with 152 marks. VV Vineeth of Ramachandrapuram in Hyderabad suburbs scored a spectacular combined score of 99.06% and bagged the first rank in medical stream. He scored 158 out of 160 marks. He was closely followed by Rohit Kumar Yenukoti of Vijayawada with 157 marks and M Jagadeesh Reddy of Vijayawada with 157 marks. However, Rohit's combined score was a little higher than Jagadeesh. Eamcet exam was conducted on May 10. The first phase counseling will commence from June 17 and the process would end by July 31 and the classes will begin on August 1 as per the Supreme Court order.
The results of Intermediate supplementary examinations would be announced on June 25 and the pass outs will be given a chance from second phase counseling. The minister categorically stated that the admissions to category B seats i.e. management quota seats will be done through online only and the GOs No 66, 67 would be amended suitably soon. There are more than 3.5 lakh seats in as many as 689 private and university engineering colleges across the State. Even if all the 2.01 lakh qualified aspirants are given seats, nearly 1.5 lakh seats are expected to remain vacant.
But there will be a scramble and tough fight for medical admissions as the number of seats is just 5500 and an expected 500 seats may add up if MCI gives NOC for the older colleges to enhance the number of seats. With the results announced, the focus now is on to AFRC for fee fixation of each college. The AFRC has been on the job for the past one week and representatives of several colleges have deposed before the body. "The exercise is expected to be over by June 10 and the government would take a decision accordingly. In any case, we will make available the fee structure of each college by the time counseling process begins" Raghunath, Chief Counseling Officer, told The Hans India.
Vineeth celebrates success
Hyderabad: Agriculture & Medicine topper Vaddavalli Venkata Vineeth celebrated his academic success with father V Anjaneyulu, mother Anuradha and sister Vinisha and the extended family in Hyderabad. A pass out from Narayana Sri Chaitanya Junior College, Vineeth secured first rank in Medicine stream (158 marks) with a combined score of 99.06. "We are all on cloud nine. Vineeth studied very hard, from 6 am to 11 pm throughout the academic year. He deserves the success," said elder brother Bhargav, an engineer and entrepreneur.
Villagers, Sandeep's parents happy
Ongole: Residents of Butchannapalem in Podili mandal (Prakasam district), are overjoyed with the remarkable achievement of Pallerla Sai Sandeep Reddy, who topped the engineering stream at the State-level with 154 marks.
His relatives are mighty pleased with the success of Sandeep, who brought his village into focus at State level. He is the only son of Pallerla Lakshminarasa Reddy, a teacher in local Gurukul school, and Rajyalakshmi. She holds a BEd degree. His sister, Navya Sindhuri, is studying engineering in QIS College, Ongole. Sandeep was a student of Montessori School in Podili (1 to 5th class). He studied sixth in Vinukonda and completed seventh to tenth classes in Viswabharati, Gudiwada. After he secured a rank in the Olympiad admission and coaching, Narayana College offered him free Inter study. He got 980 marks in inter.