Awadhi food festival offers veggie delights too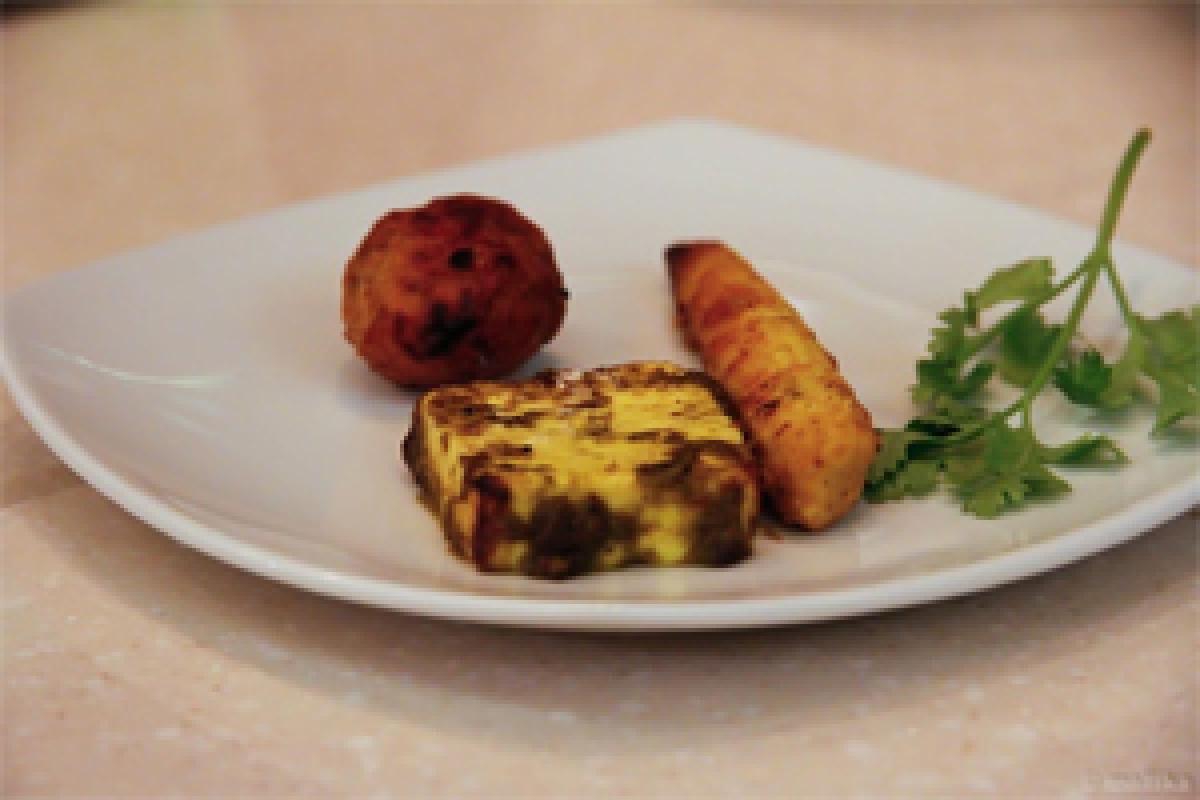 Highlights
Awadhi Food Festival Offers Veggie Delights Too. A traditional spread of Awadhi cuisine with a delectable palate of silken kebabs, tender mutton...
New Delhi: A traditional spread of Awadhi cuisine with a delectable palate of silken kebabs, tender mutton gravies, dum-pukht Biryani and more is on offer at a food festival in town, all churned out from the kitchen of celebrity chef Izzat Hussain.
The festival boasts of traditional Awadhi food cooked using erstwhile secret recipes- with special Unani herbs and spices.
The menu includes delicacies such as Reshmi Galouti kebab, Malai Boti Kebab, Mutton Nehari, Murgh Begum Pasand, Mutton Dum Biryani, Murgh Tursh Pulao besides others.
The pleasures of savouring the delicate spices from Lucknow has been extended to the vegetarians as well with an equally elaborate list including Paneer Kebab, Izzati Kebab, Shahi Korma, Chakundari Paneer, Kathal Stew, Kathal Biryani, and Kaju Biryani.
And how can a royal meal as this not have its share of sweet. The desserts on the menu include sinful treats like melt-in-the mouth Moongdal halwa cooked with ghee, dry fruits and 'khoya', Shahi Tukda, Sevaiya Zaffrani, Rasmalai, Tar Halwa and Chenna Kheer.
Being a Unani medicine practitioner, chef Dr Izzat Hussain's food is relatively lower on spices and fat content without discounting on the flavours and texture associated with the rich Awadhi culture.
Delving into the science behind Mughlai food, the chef has sought to complete his protein rich starters and main course with fibrous whole wheat breads- including his signature 'Izzat ki Roti' prepared using multi grains and a seasoning of mild spices, 'ajwain' and 'kallonji'.
"Usually in commercial food, a lot of people do not take care of the health aspect of food, but whether I cook commercially, or at home or for friends- the food is always healthy. I keep in mind balancing the carbohydrate, protein, fat and fibre ratio in my meal," says the chef, a direct descendant of Nawab Wajid Ali Shah, the last Nawab of Oudh.
The vegetarian delights have been prepraed using the same techniques and spices as the non-vegetarian counterparts. As the chef puts it "the kathal biryani has been cooked with the same nakhras as the mutton biryani".
The minced mutton in galouti kebab is replaced by mashed rajma ? making it a task to differentiate between the two.
Subscribed Failed...
Subscribed Successfully...