Gorge on Tiranga Paneer Tikkas, tricolour pizzas this Independence Day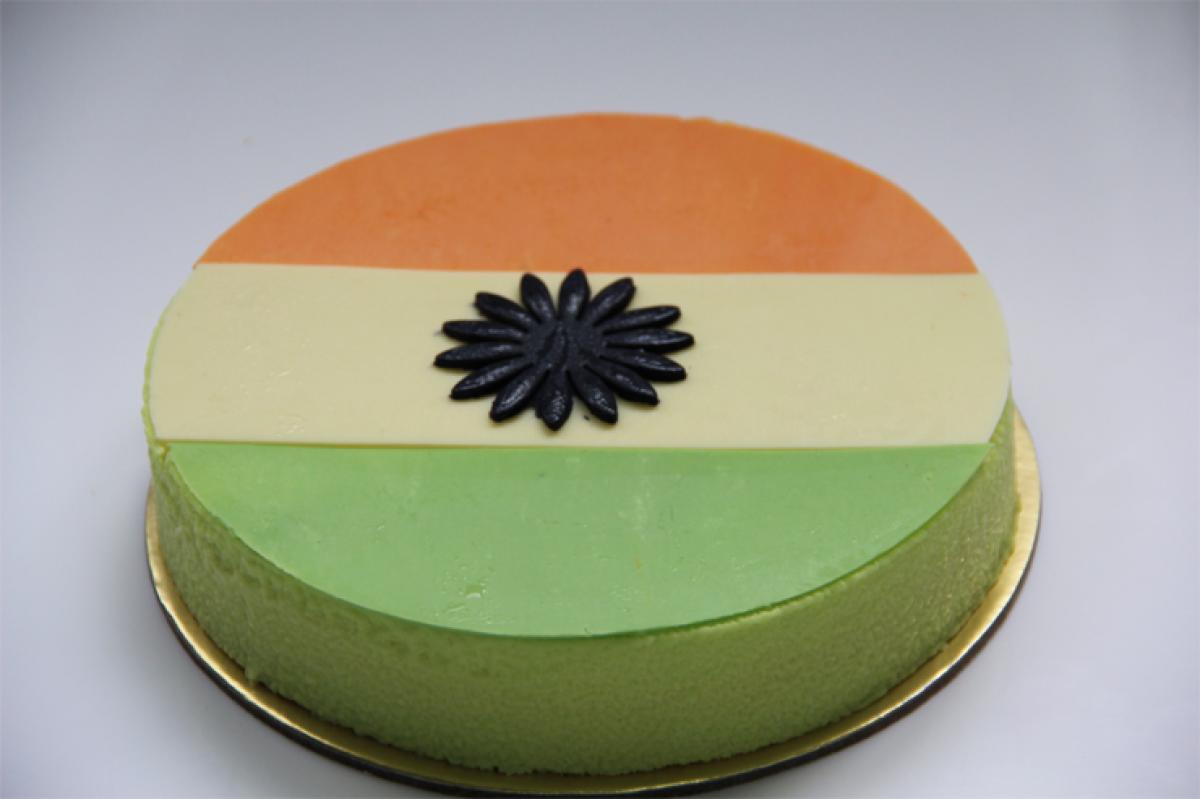 Highlights
Doused in the hues of the tricolour, an array of delectable food delights will be up for grabs as restaurants in the capital are gearing up to notch...
Doused in the hues of the tricolour, an array of delectable food delights will be up for grabs as restaurants in the capital are gearing up to notch up the food quotient with exclusive cuisine, celebrating the patriotic fervour of the country's 69th Independence Day.
There are tiranga paneer tikkas, tricolour pizzas, cakes, pastries and more to woo foodies during the I-Day weekend.
Café Immigrant in central Delhi's Connaught Place area, for example, has planned to offer a special tiranga paneer tikka.
"Paneer tikka is an Indian dish made of chunks of cottage cheese marinated in spices and cooked in tandoor/oven. Our chef Rajinder has made this dish considering the Indian flag," Gaurav Chadha, owner of Café Immigrant, told IANS.
Cafe Immigrant has also planned to offer a scrumptious dessert -- kalakand cheesecake in the colours of the flag. Moreover, the restaurant will be decorated with tricolour balloons, while flags will be placed on tables to revel in the patriotic zeal.
La Vie, a restaurant located in Khan Market, and Gastronomica, Greater Kailash, are offering special tricolour pastas and pizzas on August 15 to commemorate the occasion.
"We would be doing a special tricoloured pasta which would be showcasing three of our bestsellers, which are spaghetti Bolognese, spaghetti Carbonara and fusilli a la Pesto chicken.
"We would like our patrons to enjoy three delectable pastas on one plate while joining us in expressing our solidarity with one nation that has so many colours to choose from this Independence day," La Vie's owner Anirudh Gupta told IANS.
Sumit Goyal, owner of Gastronomica, said they're serving a special tricoloured pizza with offerings like quinoa bhel, kadak papad kebab, chipotle and wasabi chicken tikka, and espresso pan-fried chicken.
Moving beyond brick and mortar restaurants, Cook Gourmet, an online portal for ready-to-cook food, is offering north Indian cuisine with a patriotic touch for their customers.
"This week's menu is entirely Indian. We are focussing more on north Indian cuisine, but we change our recipe everywhere. This week we are doing Independence Day recipes with a tricolour classic platter.
"We have Saffron Curry, which is essentially an exotic sambar with rice and blueberry mishti doi and green raita to carry forward all the colours of the Indian flag," Daman Singh, co-founder, Cook Gourmet, told IANS.
Starting on Wednesday, this exclusive platter, which costs Rs.348, will be on sale till August 19.
How can desserts be left behind?
French pastry and bakery enterprise L'Opéra is launching an Independence Day tricolour cake.
"There are many ways to say Jai Hind," said Laurent Samandari, co-founder and managing director of L'Opéra.
"We certainly owe a lot to India; we love living in this diverse land of wonder and graciousness and we definitely are moved by the patriotism that this day entails," he added.
"The cake, made with litchi, blood orange mousse and coconut, has the three colors of the Indian flag in its design. Patriotism is a great reason to enjoy culinary delights; so I hope people will find the time and enjoy our tribute to this great day," said Cédric Houzé, executive chef, L'Opéra.
Now, take your patriotism to a new high with the scrumptious treats!
Subscribed Failed...
Subscribed Successfully...