Culinary express at Hilton Chennai continues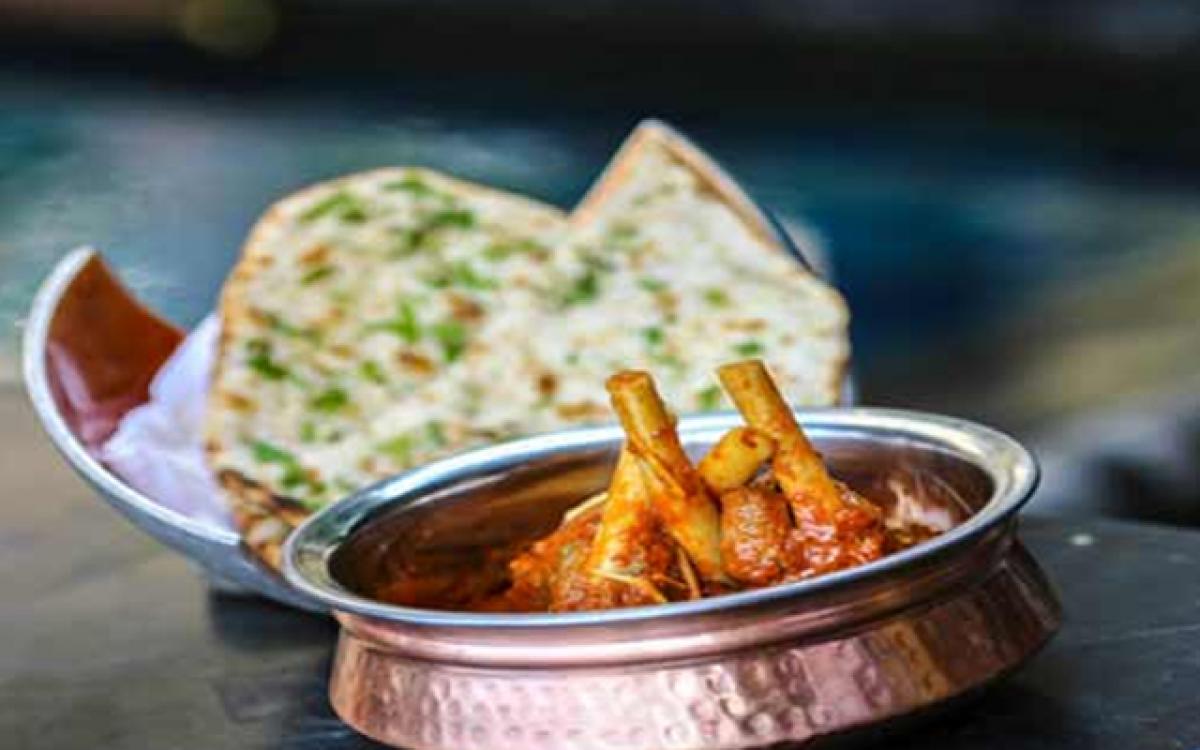 Highlights
With its festival of Indian curries and breads - Indian Curry Trail - Hilton Chennai\'s Ayna restaurant is currying favour of its guests with varied taste buds.
With its festival of Indian curries and breads - Indian Curry Trail - Hilton Chennai's Ayna restaurant is currying favour of its guests with varied taste buds.
"After holding regional food festivals and revamping of the menu card last year, this is the first food festival at Ayna. Nearly 30 percent of the curries listed in the festival menu card are from the food festivals held earlier under the theme Culinary Express," chef de cusine Pauljoe told IANS.
In 2014, Hilton Chennai started the concept of Culinary Express. Like an express train that halts at major stations, the star hotel held a region-specific food festival.
Pauljoe, whose forte is Indian cuisine, spearheads the Indian kitchen at Hilton Chennai, puts India on a platter with a range of strikingly distinctive Indian delicacies from not only the more popular Kashmir, West Bengal and South India but also from the Konkan coast, Marwar, Malwani, Awadh, Rampur, the Malabar and Coromandel coasts, Goa and more.
What is interesting is that apart from the curries, Pauljoe offers varied kinds of breads - not just roti and naan - to go with the curries.
The carefully-designed festival menu will include favourites like Konkan traditional chicken with multigrain pooris, Parsi salli jardaloo marghi paired with ladi pav, South Indian mutton curry with tawa fresh dosai, rich Punjabi soya accompanied by fresh kulchas, Kashmiri bakarkhani alongside tangy pumpkin curry and mango chutney and much more.
"The menu offers 18 different curries made with chicken, mutton and seafood and six vegetarian varieties. There are more than a dozen varieties of breads on offer," Pauljoe said.
On the breads side, there's sheermal (a flat bread laced with milk and saffron from the erstwhile princely state of Awadh), taftan (leavened flour bread from Kashmir cooked in tandoor), varqi paratha (layered wheat bread, shallow fried in clarified butter from the bylanes of old Delhi), kulcha, ladi pav (oven baked soft buns originating from the Irani bakeries of Bombay now Mumbai), sanna (a spongy steamed savoury pancake from Mangalore) and much more.
By this time, taster portions of vegetarian curries - vetrilai vada kurma (betel leaves and channa dal, dumplings in tomato and coconut curry from Tamil Nadu), soya chaap curry (textured soya sticks served in onion gravy, an Old Delhi dish) and the Malwani region's kaju ani shahale (tender coconut slices cooked with cashew) - arrived at the table.
"During my school days I had the vetrilai vada kurma at my friends' place. All these years it was at the back of my mind," Pauljoe said.
On the first bite the betel leaf gives out its own slightly stinging flavour and when it got mixed with the dumpling and the curry, the taste was great.
Small portions of the ghee-fried crispy varqi paratha can be relished without dipping it into the curries.
The soya chaap curry and the kaju ani shahale tasted divine with all the varieties of bread.
The non-vegetarians have a wider variety of choice - six curries each with different kinds of meat - chicken, mutton, prawn, fish, crab and others.
Meanwhile, the talk veered towards the Chennai floods and how Hilton Chennai managed, as its locality was flooded to a great extent during last year's heavy rains.
"It was challenging and a good learning experience. We had 600 in-house guests and around 800 people working in nearby software park stayed with us as they were not able to reach home," executive chef Achal Aggarwal told IANS.
On cooking for around 1,500 people with existing provisions as fresh supplies were stopped, he said the number of dishes in the buffet were reduced along with the prices.
"Fortunately for us, we had bought provisions for a wedding function which got cancelled due to the rains," Aggarwal said.
As for bottled water for drinking, he said 20-litre bubble top cans totaling 240 were collected from employees' homes and brought to the hotel.
Post floods, managing the new guests and making them understand the problems faced by the city was also a challenge as supplies took time to arrive.
As Pauljoe assured, the breads also went very well with the curries like nattu kozhi kolumbu (country chicken cooked home-style with hand pounded spices originating from Tamil Nadu) and meen mulakittu vattichatu (tamarind flavoured fish curry with spicy chilies and shallots from the Malabar coast).
The safed murgh (originating from the shahi dastarkhwan of Agra, spring chicken braised in creamy almond gravy) and kolmi no patio (Parsi dish of prawns cooked in freshly ground masala of coconut and cashew nuts) went well with warqi paratha, sheermal and sanna.
All in all, a very satisfying experience!
FAQs
Where: Ayna Restaurant at Hilton Chennai at J.N.Salai, Guindy
Price: Meal for two would cost a minimum of Rs.3,000
Timings: Lunch 12 noon to 3 p.m.; Dinner 6.30 p.m. - 11 p.m.