Going spiritual via the web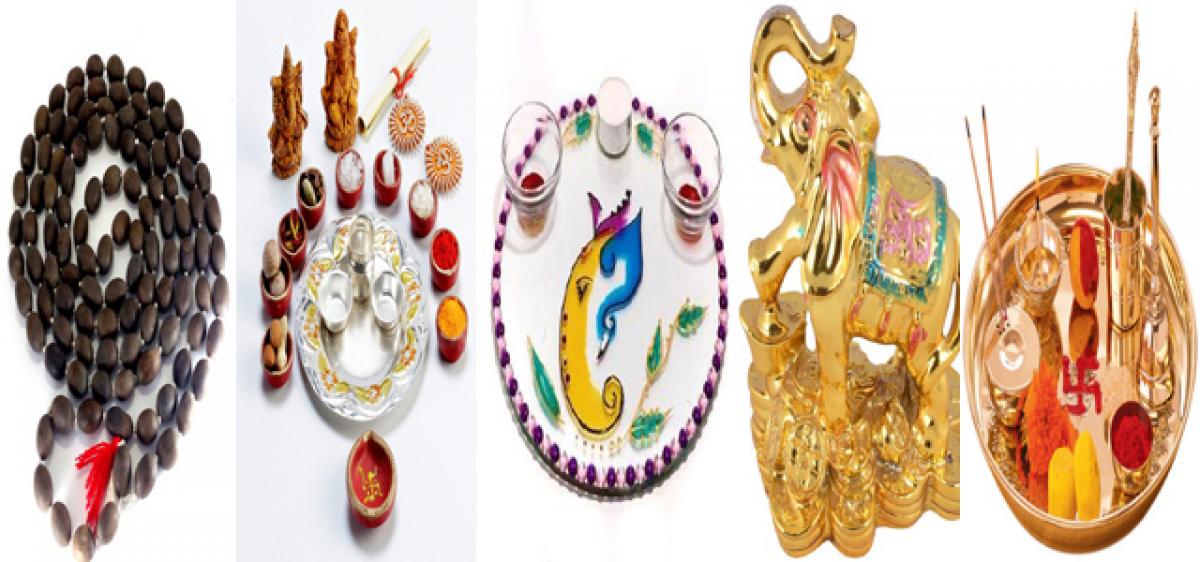 Highlights
Be it at your favourite temple, or an elaborate puja at home, online portals are facilitating spiritual needs of the devout 
Be it at your favourite temple, or an elaborate puja at home, online portals are facilitating spiritual needs of the devout
The trend of online shopping is increasing by the day. Interestingly, this trend is not limited to clothes, mobiles and gadgets.
During festivals like Dasara and Diwali, online portals are making pooja samagri available. Be it Puja Thalis or Pandits, now you can choose to get online and buy what you need.
Startups like Salebhai, OnlinePrasad and E-Puja are stocking up pooja related stuff that is packaged conveniently for the festive season.

Several startups across the country have started tapping into the spiritual market. Some of them are finding ways to facilitate people to worship by providing assistance in conducting religious ceremonies minus the long queues at temples.
Salebhai founded in 2015 is a recent market place for items like sweets, eatables and puja material. During Navratri season it has offered customized Durga Puja packs for Bengalis and Amba Ma Puja packs for Gujaratis. And they have special packs for Diwali too.
The ordered items will be delivered within three hours during festive season. OnlinePrasad.com allows users to order 'Prasad' from various temples in the country. Epuja.com is selling Havans (Homam) products online at 3,600 temples across the country.
Sudeshna Sen who works for a software company in Hitech City shares, "My mother would do this elaborate plan, days in advance for the Puja. But, I didn't have enough time, and was feeling very guilty. So, I ordered for Puja items online and had a full-fledged puja at home. "
The inventory at most of these sites is not restricted to Puja thalis making it a more wholesome experience. "We are also enabling for people who were living away from home to order a range of specialties directly from their hometowns.
It is also a one-stop solution for those who want to discover regional products from across India. People can pick from a wide variety of delicious consumable items such as sweets, snacks, chocolates, bakery, spices, dry fruits, beverages, and pickles.
We also have products such as handicrafts, paintings, puja items, handloom goods, and herbal and wellness items," shares Vishwa Vijay Singh, Co-Founder, Salebhai.com.
"This is in addition to the Puja Packs for Laxmi Puja, Ganesh Puja and Durga Puja to help people fulfill their religious and spiritual needs," he adds.