IIT-Mandi achieves 86% placement in 2017-18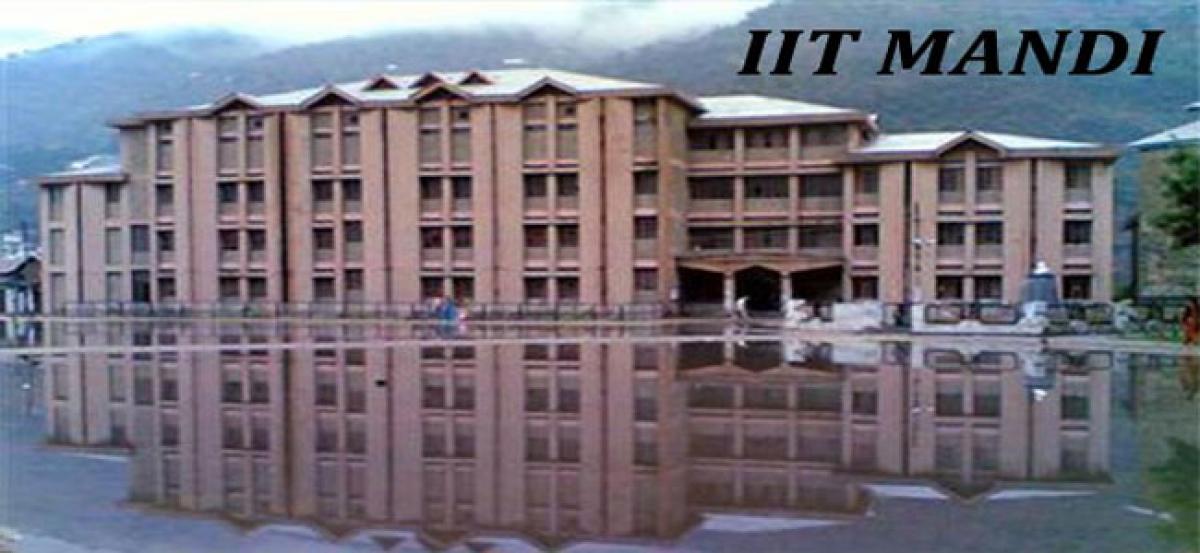 Highlights
Indian Institute of Technology Mandi has recorded another strong season of placements with 86 per cent of the eligible students getting placed Several of the remaining students have opted for higher studies, starting their own ventures, or preparing for competitive exams
Hyderabad: Indian Institute of Technology Mandi has recorded another strong season of placements with 86 per cent of the eligible students getting placed. Several of the remaining students have opted for higher studies, starting their own ventures, or preparing for competitive exams.
Of the total 99 undergraduate students eligible for placements during 2017-18 Academic Year, 85 students got placed. A total of 103 offers were made in 2017-18, as against 95 offers in the preceding year. The total number of companies that visited the campus increased to 58 in in 2017-18, the highest ever for any placement season in IIT Mandi, compared to 31 in the preceding academic year.
Major firms that came for placements and internships include Amazon, Goldman Sachs, Siemens, Directi, Samsung Delhi, L&T ECC, Capgemini, Cognizant, and Internet Academy. Public Sector Undertakings (PSUs) such as Indian Space Research Organisation (ISRO) and Hindustan Petroleum Corporation Limited (HPCL) also recruited students from IIT Mandi in 2017-18. Four IIT Mandi students got placed in ISRO.
Highlighting the salient points of 2017-18 placement season, Dr. Varun Dutt, Faculty Advisor, Career and Placement Cell, IIT Mandi, said, "This year, we saw 58 companies visit our campus at Kamand, which is the highest ever at our Institute till now. Computer Science and Engineering, Electrical Engineering, and Mechanical Engineering B. Tech. branches recorded 100%, 83%, and 63% placements, respectively, in different companies. The remaining Electrical and Mechanical Engineering students were planning to pursue other careers."
The number of startups, especially those working in Artificial Intelligence/Data Sciences sector, recruiting from IIT Mandi also increased this year. A total of 18 startups visited the campus this year, as against 11 last years, recruiting a total of 23 students during 2017-18 Some of the other recruiters include D E Shaw, Oyorooms, TCS Research, Internet Academy,Vehant, Khosla Labs, Addverb, Future First, Finisar,L&T, L&T ECC, Infosys, Cognizant, Palc networks, Samsung Noida, Wipro, Leptonmaps, Truring, Timetooth, and KisanHub.
Among those placed, 100% of the computer science and engineering students were placed in core computer science and engineeringcompanies, 87% of mechanical engineering students were placed in core mechanical engineering companies, and 42% of electrical engineering students were placed in core electrical engineering companies.
Subscribed Failed...
Subscribed Successfully...