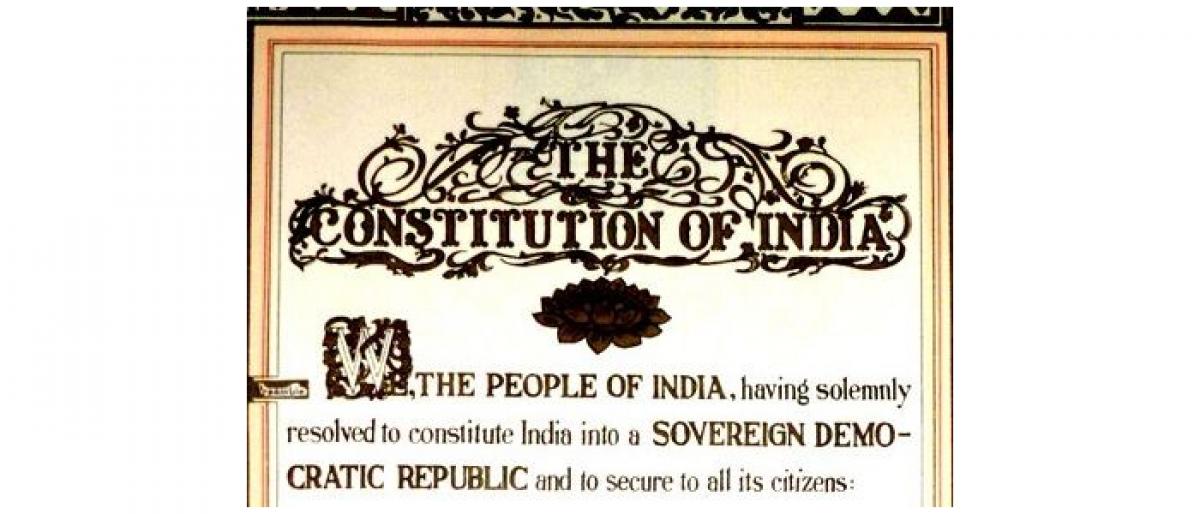 Highlights
The Supreme Court on Wednesday said women have the constitutional right to enter Sabarimala temple in Kerala and pray like men without being discriminated against
The Supreme Court on Wednesday said women have the constitutional right to enter Sabarimala temple in Kerala and pray like men without being discriminated against.
A five-judge Constitution bench headed by Chief Justice Dipak Misra, which is hearing a petition challenging the decision of the Devaswom board banning entry of women of age group 10-50 years, said that even if there was no law, the women cannot be discriminated against with regard to offering prayer in a temple.
"When a man can enter, a woman can also go. What applies to a man, applies to a woman also." "The right to enter a temple is not dependent on a legislation. It is the constitutional right," the bench said, adding that this right is enshrined under Article 25 and 26 of the Constitution.
Article 25 is as follows:
25. Freedom of conscience and free profession, practice and propagation of religion: (1) Subject to public order, morality and health and to the other provisions of this Part, all persons are equally entitled to freedom of conscience and the right freely to profess, practise and propagate religion; (2) Nothing in this article shall affect the operation of any existing law or prevent the State from making any law; regulating or restricting any economic, financial, political or other secular activity which may be associated with religious practice; (b) providing for social welfare and reform or the throwing open of Hindu religious institutions of a public character to all classes and sections of Hindus
Explanation: The wearing and carrying of kirpans shall be deemed to be included in the profession of the Sikh religion Explanation II In sub clause (b) of clause reference to Hindus shall be construed as including a reference to persons professing the Sikh, Jaina or Buddhist religion, and the reference to Hindu religious institutions shall be construed accordingly.
Article 26 reads as follows:
26. Freedom to manage religious affairs Subject to public order, morality and health, every religious denomination or any section thereof shall have the right: (a) to establish and maintain institutions for religious and charitable purposes; (b) to manage its own affairs in matters of religion; (c) to own and acquire movable and immovable property; and (d) to administer such property in accordance with law.
Subscribed Failed...
Subscribed Successfully...