Kaleidoscopic Literary week at Delhi Public school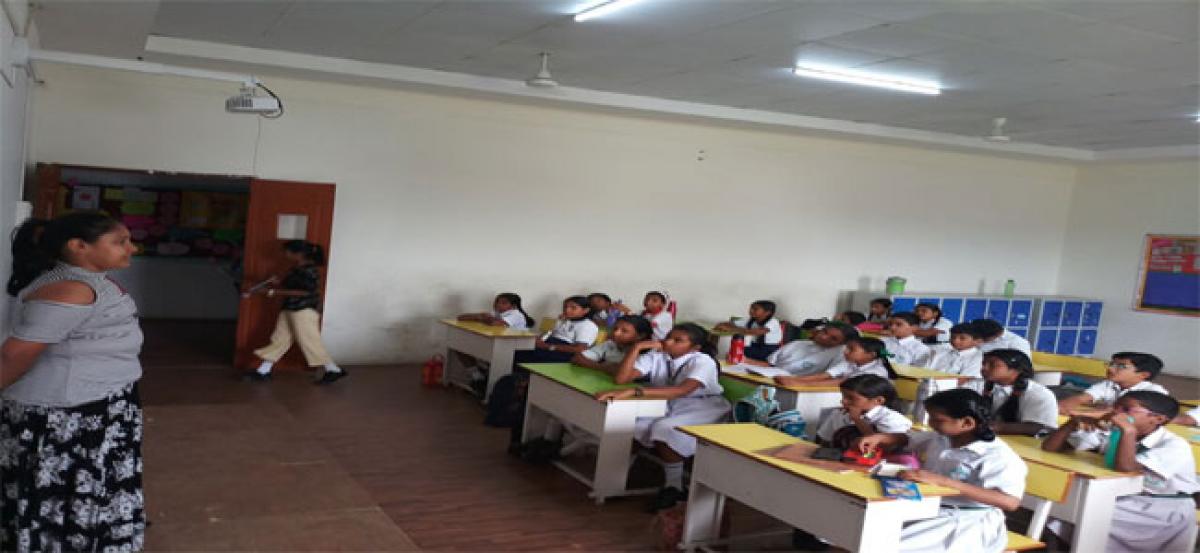 Highlights
The sky is the limit for the little inquisitive minds and hearts In order to quench the thirst of Literature and the literary figures Delhi Public school, Nadergul grandly celebrated literary week recently with full fervor and enthusiasm
Hyderabad: The sky is the limit for the little inquisitive minds and hearts. In order to quench the thirst of Literature and the literary figures Delhi Public school, Nadergul grandly celebrated literary week recently with full fervor and enthusiasm. The literary activities and competitions had kaleidoscopic reflection. Books are lighthouses erected in the great sea of time. There are many little ways to enlarge a child's world. Reading is one among those as it opens new horizons in the life of tiny tots who explores the world through it. Love of books is best of all.
Literature unbolts the door of imagination and understanding by providing a deeper insight of others lives by getting first hand information by putting their own candid efforts. Above all to understand great lives, to understand the way they think and to learn how the root of imagination and creativity germinates and later blooms and bore the fruits of accomplishment. To understand the essence of English literature literary week had in store an array of activities that provided a platform for our children to showcase their literary talent.
The week embarked with a theme based assembly displaying charts and role plays based on great literary figures such as William Shakespeare, Wordsworth, Robert Frost, Enid Blyton, Sarojini Naidu and illustration of their works to inculcate good reading habits and to enhance spoken English. Teachers played a role of facilitator throughout the week guiding them about the activities. The vivacious students from all grades aspired to participate in various activities exuberantly.
Active participation of the students was seen at all levels. Poem recitation is about taking poet's words and giving them life and this was done the students of all grades effectively irrespective of its genres as limerick, haiku, sonnet, ode, elegy…etc. that brought nearness towards the literature. To check the readiness of the students we had JAM, Pick your theme and speak, extempore was in store for the students of grade 4,5,6 and 7 that turned out to be a great success.
Keeping in mind their interest and entertainment was storytelling with the help of puppets which was an amazing way to discover the joy of learning, role-plays on their favourite stories and plays filled children's heart with ectasy, imposter dress-up was something that amused the students of grade 3, dramatic monologues which was presented as mono act by the students of grade 8.
Subscribed Failed...
Subscribed Successfully...