Walking restored in paralysed mice with spinal cord injury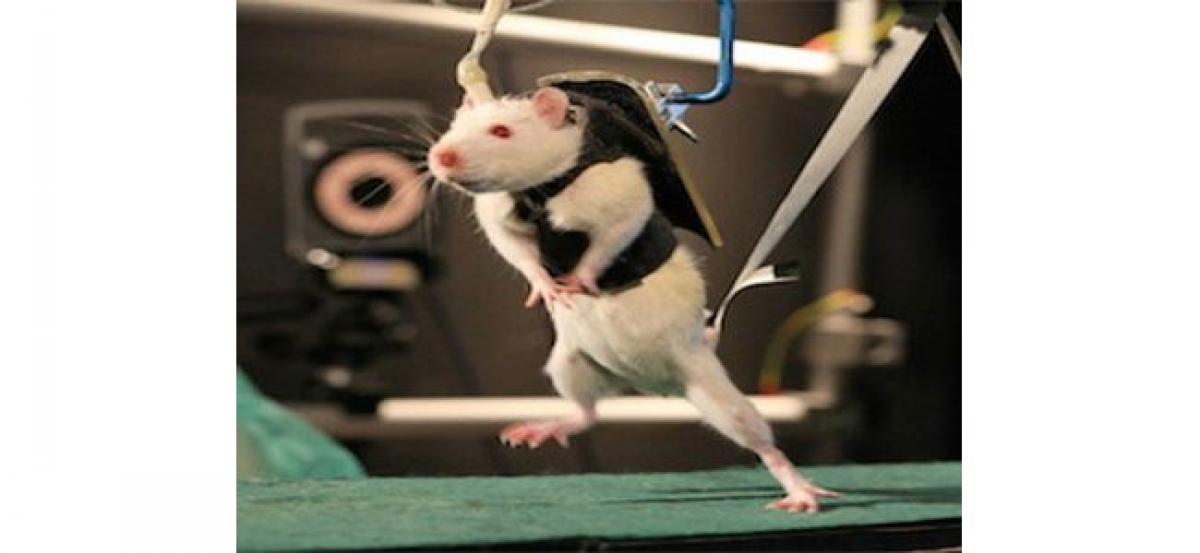 Highlights
Scientists have successfully restored the ability to walk in mice that were paralysed after a spinal cord injury, an advance that may pave the way for similar treatments in humans Most people with spinal cord injury are paralysed from the injury site down, even when the cord is not completely severed
Boston : Scientists have successfully restored the ability to walk in mice that were paralysed after a spinal cord injury, an advance that may pave the way for similar treatments in humans. Most people with spinal cord injury are paralysed from the injury site down, even when the cord is not completely severed. Researchers at Boston Children's Hospital in the US provided insight into why the spared portions of the spinal cord do not keep working. They also show that a small-molecule compound, given systemically, can revive these circuits in paralysed mice, restoring their ability to walk.
Many animal studies looking to repair spinal cord damage have focused on getting nerve fibres, or axons, to regenerate, or to getting new axons to sprout from healthy ones. While impressive axon regeneration and sprouting have been achieved their impacts on the animals' motor function after a severe injury are less clear. Some studies have tried using neuromodulators such as serotonergic drugs to simulate the spinal circuits, but have gotten only transient, uncontrolled limb movement.
Researchers took another approach, inspired by the success of epidural electrical stimulation-based strategies, the only treatment known to be effective in patients with spinal cord injury. This treatment applies a current to the lower portion of the spinal cord; combined with rehabilitation training, it has enabled some patients to regain movement. Researchers selected a handful of compounds that are already known to alter the excitability of neurons, and are able to cross the blood-brain barrier. They gave each compound to paralysed mice in groups of 10 via intraperitoneal injection. All mice had severe spinal cord injury, but with some nerves intact.
Each group (plus a control group given placebo) was treated for eight to ten weeks. One compound, called CLP290, had the most potent effect, enabling paralysed mice to regain stepping ability after four to five weeks of treatment. Electromyography recordings showed that the two relevant groups of hind-limb muscles were active. The animals' walking scores remained higher than the controls' up to two weeks after stopping treatment. Side effects were minimal.
Subscribed Failed...
Subscribed Successfully...