Karnataka mangoes ruling Hyderabad streets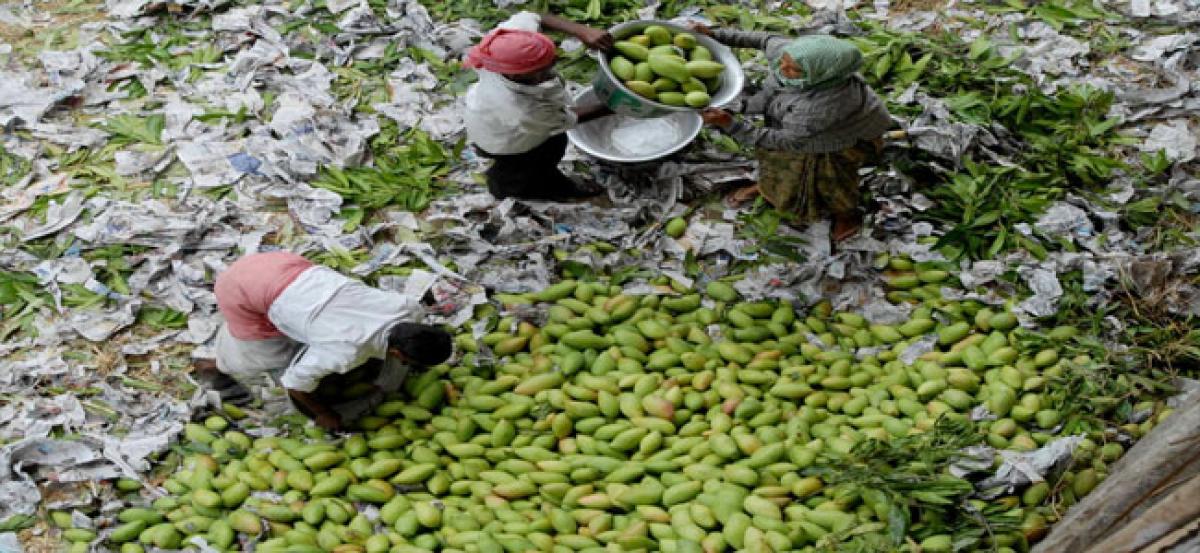 Highlights
The city has been importing a large number of mangoes from the neighbouring states, mostly from Karnataka given the high demand even after the mango season has come to an end As of now, 20 tonnes of mangoes have been imported to Kothapet Gaddi Annaram fruit market The market authorities say that the mangoes coming from the Telugu states has almost stopped
Kothapet: The city has been importing a large number of mangoes from the neighbouring states, mostly from Karnataka given the high demand even after the mango season has come to an end. As of now, 20 tonnes of mangoes have been imported to Kothapet (Gaddi Annaram) fruit market. The market authorities say that the mangoes coming from the Telugu states has almost stopped.

Since July started the sale of mangoes in the city has been increasing day by day, the total production of mangoes in Telangana and Andhra Pradesh for this season was 7,14,347 tonnes. Speaking to chairman, Putham Purushottham Rao said, "Kothapet fruit market is still shining with the mangoes and there is a lot of demand in the city, here in Telangana and Andhra Pradesh so we are importing the mangoes from Karnataka.
The demand for mangoes in Karnataka has fallen down drastically and they are selling for less cost because of more availability". A local mango seller said, "We are buying mangoes from Kothapet fruit market in large amount and selling them in different places of city for Rs 20 to 30-a-kg a".