Rich tributes paid to Dr Daguerre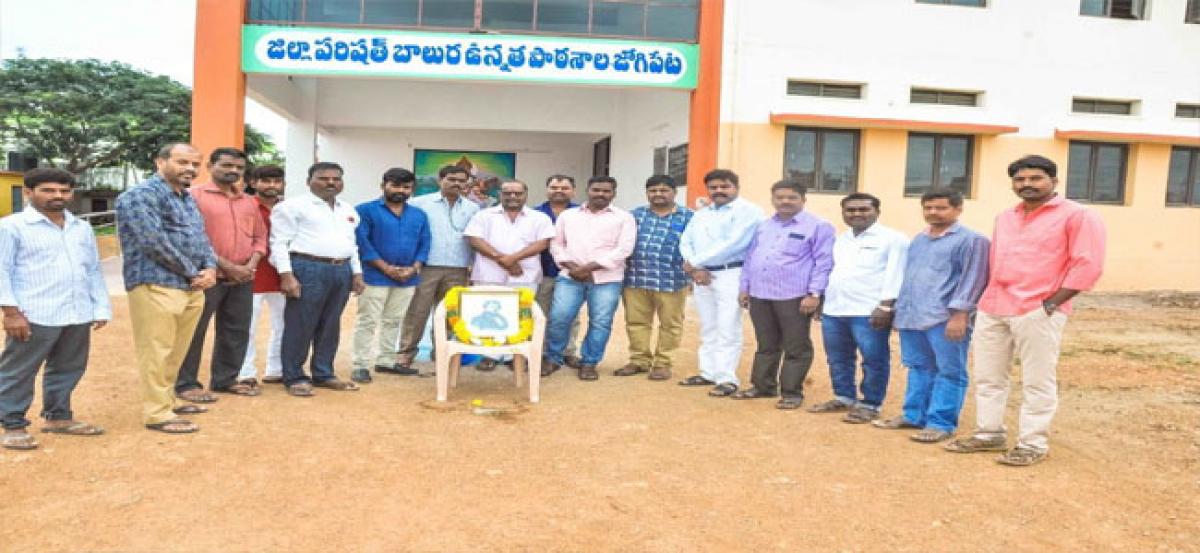 Highlights
Rich tributes were paid to Dr Daguerre, inventor of the daguerreotype process of photography in connection with the World Photography Day celebrations held at government high school here on Sunday
ADVERTISEMENT
Jogipeta: Rich tributes were paid to Dr Daguerre, inventor of the daguerreo-type process of photography in connection with the World Photography Day celebrations held at government high school here on Sunday.
The Panchayat Raj Teachers' Union president Manaiah paid floral tributes to the inventor. High school head master Bhikshapati broke the coconut before the portrait marking commencement of the celebrations.
Later, the PRTU members planted saplings on the premises of the high school. The art of photography became universal nowadays as everyone developed a habit for photography. Photographs keep old memories ever green. Andole taluk photographers and videographers' association president Avula Srinivas, treasurer Srikant Kanna, general secretary Prabhakar and others took part in the celebrations.