What Crisis? For Donald Trump's Base, It's Full Speed Ahead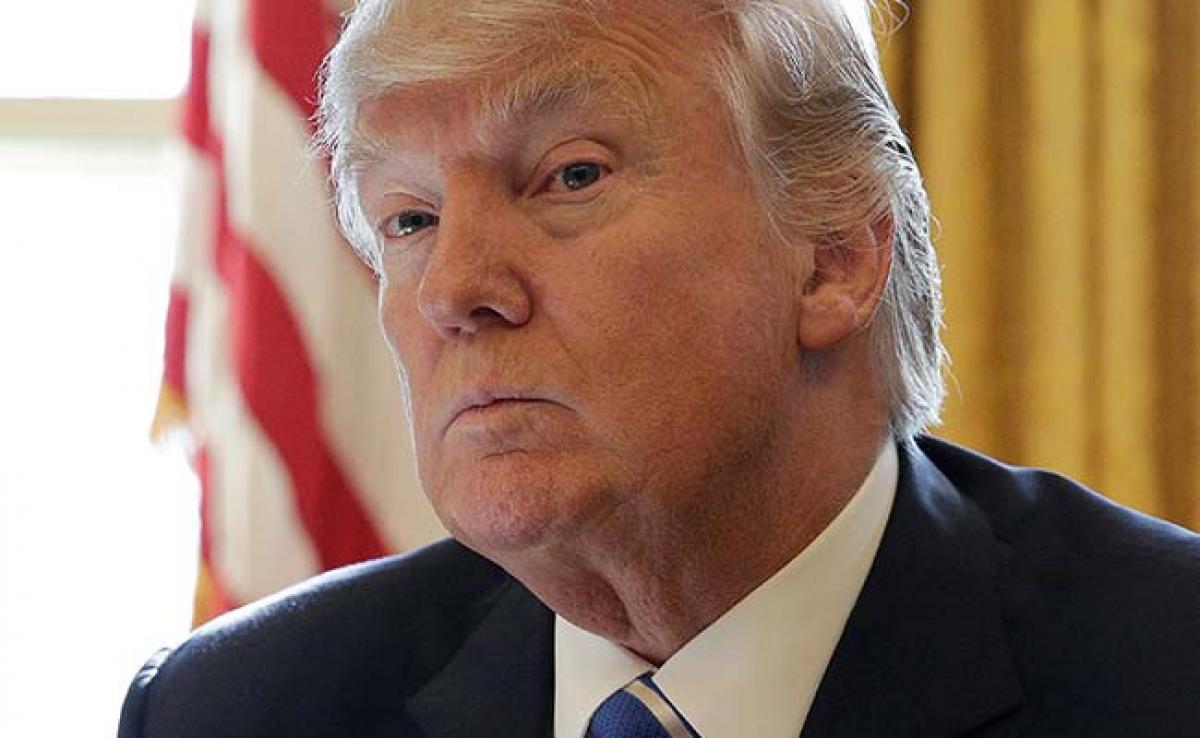 Highlights
Such is the damn-the-torpedoes support Trump enjoys with his core base - largely white and male, predominantly working class, and increasingly nationalistic.
With US President Donald Trump struggling to keep his presidency on an even keel in a cacophonous first month, die-hard supporters have a message for their champion: stay on offense, never modulate, never change. Mr Trump is under immense pressure as missteps have plagued his debut, with opposition lawmakers and observers lobbing one assault after another at the new US commander-in-chief. They say he lies, he lacks understanding of crucial issues, his White House is already riven with scandal and warring factions, and he's dismissing the US Constitution by attacking the media.
Even some fellow Republicans are expressing alarm.
On Saturday, Mr Trump escaped the fiery cauldron of Washington to host a boisterous rally in Melbourne, Florida, where he was greeted with open arms by loyal supporters who insist his presidency is running smoothly.
They sniffed at charges that Mr Trump, now the world's most powerful man, is refusing to moderate the aggression, impulsiveness and sniping that defined his 2016 campaign which ended in shock victory.
"I want to see more of it," Steven Migdalski, a 53-year-old unemployed computer technician from Titusville, Florida, told AFP during his seven-hour wait to enter the Mr Trump rally.
He gave emphatic approval of Trump's combative tone with the press and his hasty policy steps including his controversial executive order restricting immigration.
"I am totally ecstatic that a Republican president has the guts - the fight in him - to push back against not only fake news," but the political establishment, said Mr Migdalski, proudly displaying his red "Built Trump Tough" shirt.
Never mind that Mr Trump's debut has sent jitters across the Atlantic and Pacific oceans with policy musings that contradict decades-old US policy regarding the Western alliance and post-World War II order.
"He's upsetting the globalists. And I hope they're afraid," Mr Migdalski said.
Such is the damn-the-torpedoes support Trump enjoys with his core base - largely white and male, predominantly working class, and increasingly nationalistic.
In more than a dozen interviews with supporters, they said they are backing their man, despite - perhaps even because of - his controversial actions.
But supporters are aware that they too provide the energy, adulation and respect on which Mr Trump feeds - a symbiotic relationship that was on full display in Melbourne.
Washington is not a friendly town for any occupant of the White House, and Mr Trump appeared thrilled to return to a campaign-styled event, complete with a woman holding up a poster with the words "Hillary for Prison," even though Hillary Clinton was defeated months ago.

"I think he needs this. Everyday he hears hatred and negativity each time he turns on the TV," said Tammy Allen, a self-employed independent distributor in Melbourne who was in the rally crowd with three friends holding "Women For Trump" signs.
"He's been ridiculed and put down. I mean everybody is against him. So he needs to see those Americans that support him, that love him," she added.
"We're the wind beneath his wings.'"
'Willing to fight'
High school student Jacob Wyskoski turned 18 last year, and cast his first-ever vote in November, for Trump.
"We used to be the strongest, the biggest, the most powerful nation in all of the world. We need that back," he said, echoing a common refrain among voters old enough to recall the US power that ended the Cold War.
As for Mr Trump appearing to live his presidency with boxing gloves on, Mr Wyskoski said, "we need someone who's willing to fight for this country, and I feel like he's the guy who is going to get in the ring if we need him to."
Several supporters brushed aside the ongoing congressional investigations about the role Russia may have played in influencing the US presidential election, and potential connections between the Trump campaign and Russian officials prior to the vote.
"Knock yourself out. Get all the people you want" to investigate Trump, said Mike Sikula, a retired aerospace engineer. "I love him to death."
That Mr Trump irks foreign leaders, antagonises Democrats, and blasts the media while maintaining his combative campaign style is icing on the cake.
"I think it's good," Mr Sikula said.
Mr Trump "has to go out in public and counter it," he said of the criticism.
"He has to go on TV and he has to tweet just to try and level the score a little bit. If he remained completely quiet, the lie would overwhelm him."