U.S. chicken, egg companies heighten security after bird flu case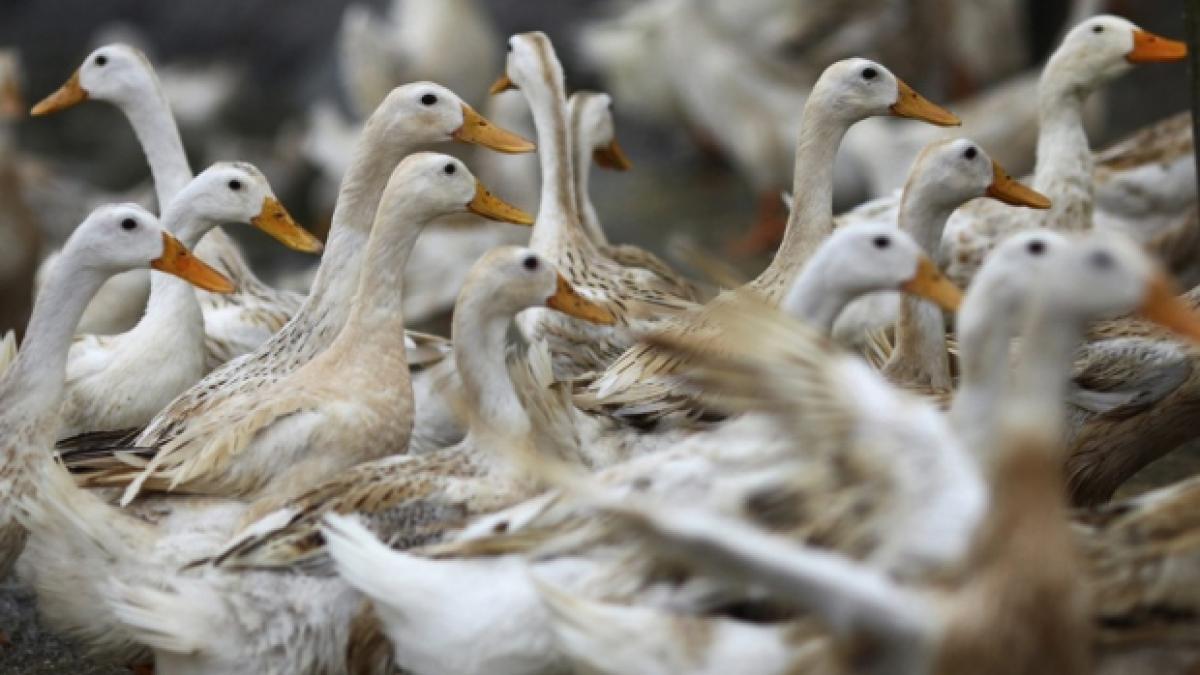 Highlights
Top U.S. chicken and egg companies ramped up procedures to protect birds from avian flu on Monday, a day after the federal government confirmed the nation\'s first case of the virus at a commercial operation in more than a year.
Top U.S. chicken and egg companies ramped up procedures to protect birds from avian flu on Monday, a day after the federal government confirmed the nation's first case of the virus at a commercial operation in more than a year.
The U.S. Department of Agriculture said on Sunday that a farm in southern Tennessee that is a supplier to Tyson Foods Inc had been infected with the virus. All 73,500 birds there were killed by the disease, known as avian influenza (AI), or have since been suffocated with foam to prevent its spread.
The outbreak raised concerns among chicken companies because the infected farm is located near biggest-producing states for chicken meat, including Georgia and Alabama.
The spread of bird flu would represent a financial blow for operators because it would kill birds or require flocks to be culled, and it would trigger more import bans from other countries. Health officials said the risk of avian influenza spreading to people or making food unsafe was extremely remote.
The worst-ever U.S. outbreak of avian flu in 2014 and 2015 killed about 50 million birds, most of which were egg-laying hens in Iowa, but left the southeastern United States largely unscathed.
Already, U.S. trading partners, including South Korea and Japan, have restricted shipments of U.S. poultry because of the infection in Tennessee.
Pilgrim's Pride Corp, the world's second-largest chicken producer, said it "immediately activated AI response plans and heightened on-farm biosecurity programs at all Pilgrim's facilities" in response to the case.
Sanderson Farms Inc, the third-largest U.S. poultry producer, cracked down on the movement of people and vehicles into its facilities, said Mike Cockrell, chief financial officer.
"Our whole industry from coast to coast has been put on a heightened biosecurity alert," said James Sumner, president of the USA Poultry and Egg Export Council.
Tyson shares on Monday closed down 2.5 percent, while Sanderson Farms shares lost 2 percent and Pilgrim's Pride shares dropped 1.2 percent.
'BROILER BELT' CONCERNS
The infected farm housed roosters and hens that produced fertilized eggs, which hatch into the "broiler" chickens raised for meat. Often, such facilities have even higher security measures than farms raising birds for slaughter because the breeding animals are more valuable.
"The thing that's worrisome is that it's in the broiler belt," said John Glisson, vice president of research for the U.S. Poultry and Egg Association. "There are so many birds in this part of the world."
Just in Alabama, across the border from the infected farm, producers raised more than 1 billion broiler chickens in 2015.
Portions of Alabama are within a zone surrounding the infected farm in which chickens are being tested for avian flu. Tyson collected samples from an Alabama farm in the zone, and they tested negative for the virus, according to the Alabama Department of Agriculture and Industries.
Tyson asked government officials to expand the zone around the farm to 10 miles from 6.2 miles "to ensure all their commercial operations in the region were disease free," said Donna Karlsons, U.S. Department of Agriculture spokeswoman. The company manages all the commercial facilities in the region, she said.
Tyson had no immediate comment. On Sunday, the company said it was working with state and federal officials to contain the virus.
Of eight chicken houses on the farm in Tennessee, one became infected, said Tom Super, spokesman for the National Chicken Council, an industry group. That indicates "the farmer obviously was practicing pretty good biosecurity," he said.
The farmer will bury the remains of the dead chickens on his property, said Glisson.
Wild birds, such as ducks, can carry avian flu without showing symptoms of it and spread it to commercial farms through feces or feathers.
In recent months, different strains of the virus have been confirmed in birds across the northern hemisphere, leading authorities worldwide to cull millions of animals. Several people have died in an outbreak of avian flu in China.
The strain that struck the Tennessee had a North American wild bird lineage, according to the USDA.
The USDA said it did not know how the farm in Tennessee became infected or the strain involved.
"We have been reading of the spread of bird flu in Asia and Europe, and now to be confirmed here in the U.S. is of serious concern," said Ken Klippen, president of the National Association of Egg Farmers.
Rose Acre Farms, the second-largest U.S. egg producer, raised its risk level to "tightest you can get" after the Tennessee case was detected, Chief Executive Marcus Rust said. Trucks must wait 72 hours to enter the company's property if they come from an area with avian flu, up from 24 hours, he said.