After Dating Show Boom, TV Helps You Get A Divorce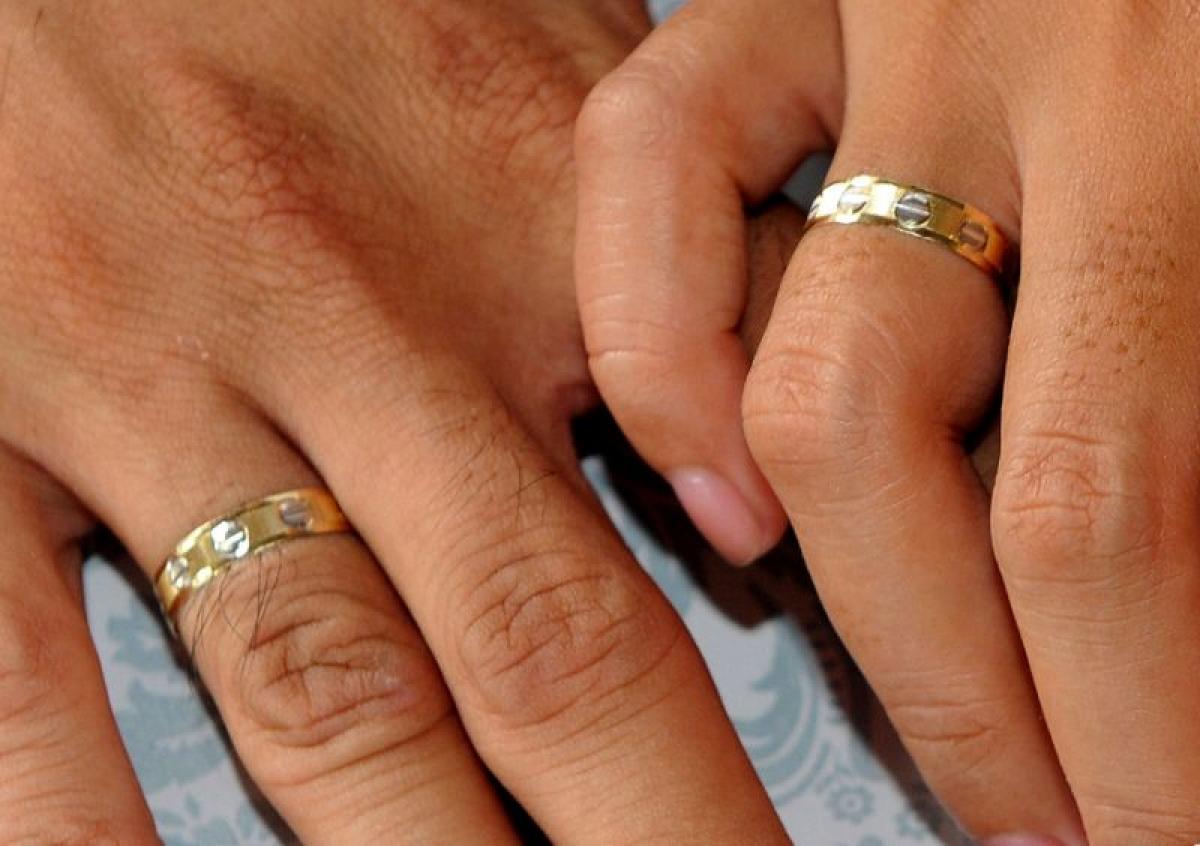 Highlights
The Dutch show \"On Top with Goedele\" takes a slightly less outrageous approach to tackling simmering frustrations under the sheets.
The dating show boom that has swept the world's television screens since the success of "Married at First Sight" may be coming to an end, experts predict.
Now it is time to get divorced.
Producers are falling over themselves to make new shows about warring couples where everything has gone wrong.
Analyst Virginia Mouseler said at the world's top TV gathering MIPTV in the French resort of Cannes on Monday that the tsunami of classic dating shows that followed the US blockbuster had run its course.
"In the three years since 'Married at First Sight' the tide seems to have turned," she said.
Instead a host of new shows are coming with couples making dramatic last-ditch attempts to save their relationships -- or deciding to split.
The Latvian hit "Mirror of Truth" puts unhappy couples through intense therapy and then asks them to choose whether they should stay together.
The cathartic "One Night with My Ex" from Britain's Channel 5 locks both partners from a failed relationship in an apartment "for the most intense night of their lives".
The idea is that they either salvage something from the wreckage or get the answers they need to move on, said Mouseler, who heads The Wit, an influential trends newsletter.
Couples go on a nostalgic journey to see if they can rekindle the spark in Finland's "Rewind Love", while across the Baltic Sea in Denmark they take a more ruggedly radical approach.
Sexual healing
In "Wild Therapy" bickering couples are dropped into the wilderness with a special forces veteran and life coach who tests them to breaking point to see where the problem in their relationship lies.
The new Dutch show "A Whole New Beginning" takes the idea to another level by getting families to sell-up and move to a South American jungle to begin again from scratch.
Each family is given 75,000 euros ($80,000) to build a new home and life, while their assets at home are frozen.
Naturally, sex is the root of much of the discord.
The upcoming Israeli show "Sex Tape" takes the bull by the horns in a new form of public sex therapy where couples are encouraged to film their lovemaking.
They then must share their experiences with other couples in a similar situation in group therapy sessions, where each watches and comments on the other's sex tapes.
The Dutch show "On Top with Goedele" takes a slightly less outrageous approach to tackling simmering frustrations under the sheets.
The host encourages couples to talk about their real sexual needs and uses facial mapping and eye tracking technology to better identify their hidden desires.
Of course if people were more careful before they rushed up the aisle they would save themselves a lot of misery. Which is why Latin American producers have come up with two shows to test love to the limits first.
Five-month stag party
Chile's "Double Temptation" puts soon-to-be-married couples in adjoining Big Brother-style houses to see if they can resist the blandishments of "14 attractive singletons" bent on seducing them.
"Marry If You Can" from neighbouring Argentina subjects couples to a five-month stag party replete with multiple temptations.
"Only true love can pass the test", the producers claim, with the winning couple getting a house, a paid-for paradise wedding and a honeymoon.
British channel E4 uses a more scientific approach. Its "Game of Clones" gives contestants the choice of eight identically dressed possible partners who exactly meet the physical criteria demanded.
"It all comes down to personality when they all look the same," the creators declared.
And the US show "The Game of Dating" lets viewers at home pitch in on whether a date is really boyfriend or girlfriend material.
Sweden's TV3, however, knows that the real way to a woman's heart is a man's toolbox. In "Handyman Wanted" it tries to pair "three strong, independent women who want to build their dream home" with the most qualified men.
"Remake your home and your heart at the same time," Mouseler said. "Every woman loves a plumber," especially, it turns out, one who can take orders.
Not everyone has given up on romance though. Nor is it ever too late. Belgium's "Hotel Romantiek" took 40 pensioners to the Swiss Alps for a week of high jinks.
The two hosts choose a "perfect match" from among them, who then cross a mountain lake in a swan pedal boat to spend the night in a love-nest cabin.