US may strike N Korea over Nuclear test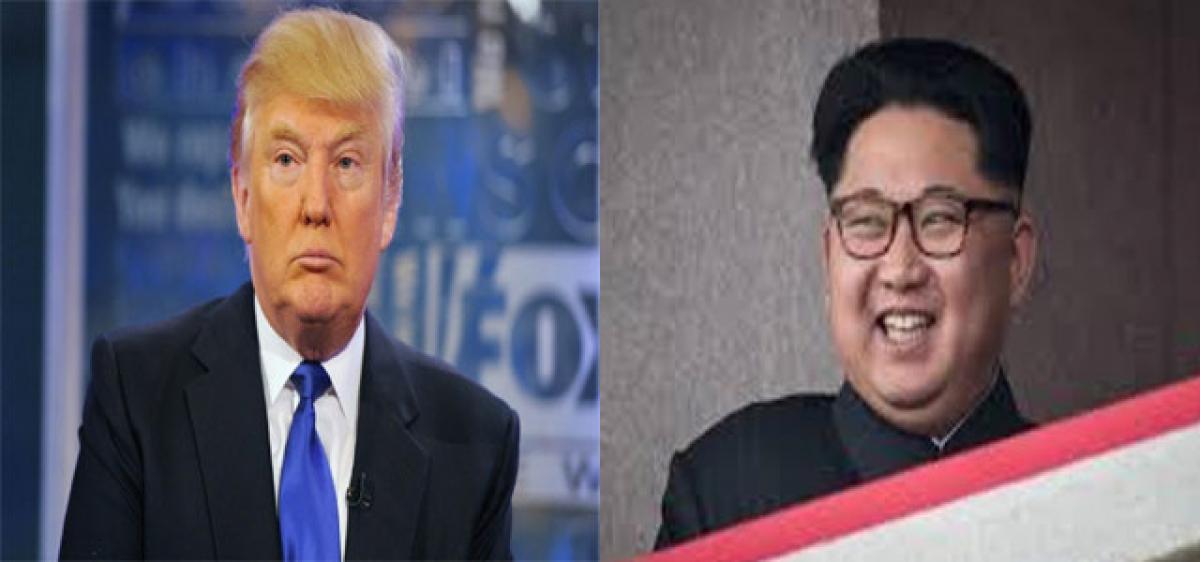 Highlights
North Korea-'s military said on Friday it would -'ruthlessly ravage-' the United States if Washington chose to attack, as a US aircraft carrier group...
Will ruthlessly ravage America: Pyongyang
​Pyongyang/Washington: North Korea's military said on Friday it would "ruthlessly ravage" the United States if Washington chose to attack, as a US aircraft carrier group headed for the region amid fears the North may conduct a sixth nuclear weapons test.
"Our toughest counteraction against the US and its vassal forces will be taken in such a merciless manner as not to allow the aggressors to survive," North Korea's official KCNA news agency quoted its military as saying in a statement.
Meanwhile, the US is prepared to launch a pre-emptive strike with conventional weapons against North Korea should officials become convinced that North Korea is about to follow through with a nuclear weapons test, multiple senior US intelligence officials said.
The intelligence officials said the US has positioned two destroyers capable of shooting Tomahawk cruise missiles in the region, one just 300 miles from the North Korean nuclear test site.
American heavy bombers are also positioned in Guam to attack North Korea should it be necessary; the Pentagon announced that the USS Carl Vinson aircraft carrier strike group was being diverted to the area. The US strike could include missiles and bombs, cyber and special operations on the ground.
The danger of such an attack by the US is that it could provoke the volatile and unpredictable North Korean regime to launch its own blistering attack on its southern neighbour.
On Wednesday, North Korea said it would "hit the US first" with a nuclear weapon should there be any signs of US strikes.
North Korea's vice foreign minister has blamed US President Donald Trump for building up a "vicious cycle" of tensions on the Korean Peninsula, saying that his "aggressive" tweets were "making trouble".
In an interview, vice minister Han Song-ryol also warned the US against provoking North Korea militarily, saying: "We will go to war if they choose".
"If the US comes with reckless military manoeuvres then we will confront it with the DPRK's pre-emptive strike," Han said. "We've got a powerful nuclear deterrent already in our hands, and we certainly will not keep our arms crossed in the face of a US pre-emptive strike."
Subscribed Failed...
Subscribed Successfully...