Important to change mindset to bring women equality in society says former Congress president Sonia Gandhi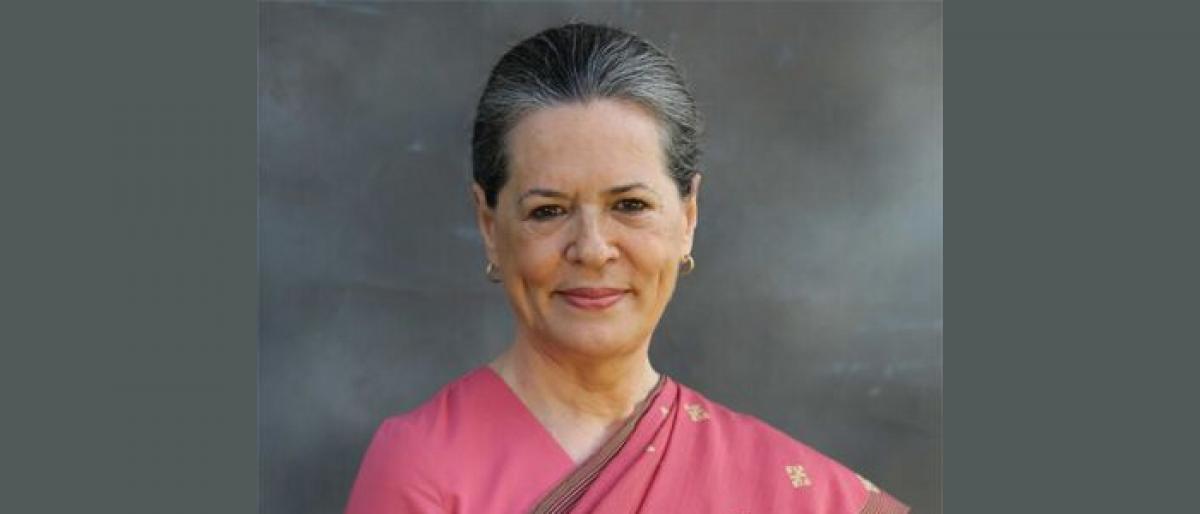 Highlights
Advocating for equal share for women in workplace and public offices, former Congress president Sonia Gandhi on Friday said more than law, it is important to change the mindset of people to bring a change in the society
St Petersburg: Advocating for equal share for women in workplace and public offices, former Congress president Sonia Gandhi on Friday said more than law, it is important to change the mindset of people to bring a change in the society.
"It is striking that as of last year, only two nations in the world had a representation of 50 per cent (or more) women members in parliament, in any House.
Less than 25 per cent of national parliamentarians across the world are women. Even less is the proportion of women serving as ministers in a government," Gandhi told a gathering at the 2nd Eurasian Women's Forum here.
"We must work to create a climate where women are given an equal share in the workplace and in public office," she said.
The Congress leader said though the change cannot be brought overnight, alliance with progressive male counterparts can make it possible in the times to come.
Reiterating her party's commitment towards ensuring the passage of a Bill that provides 33 per cent reservation for women in parliament and State assemblies, Gandhi said such a legislation will be an important stepping stone for women in India.

However, at the same time, she said laws alone cannot change the world. "It is far more important to change mindsets.
This is the challenge before us," she said. Noting that women across the world face common challenges, Gandhi said, "All too often, inequality has been imposed on women in the name of 'tradition' within the family and community. That needs to change.