Avalanche hits Nepal peak; 5 South Koreans among 9 killed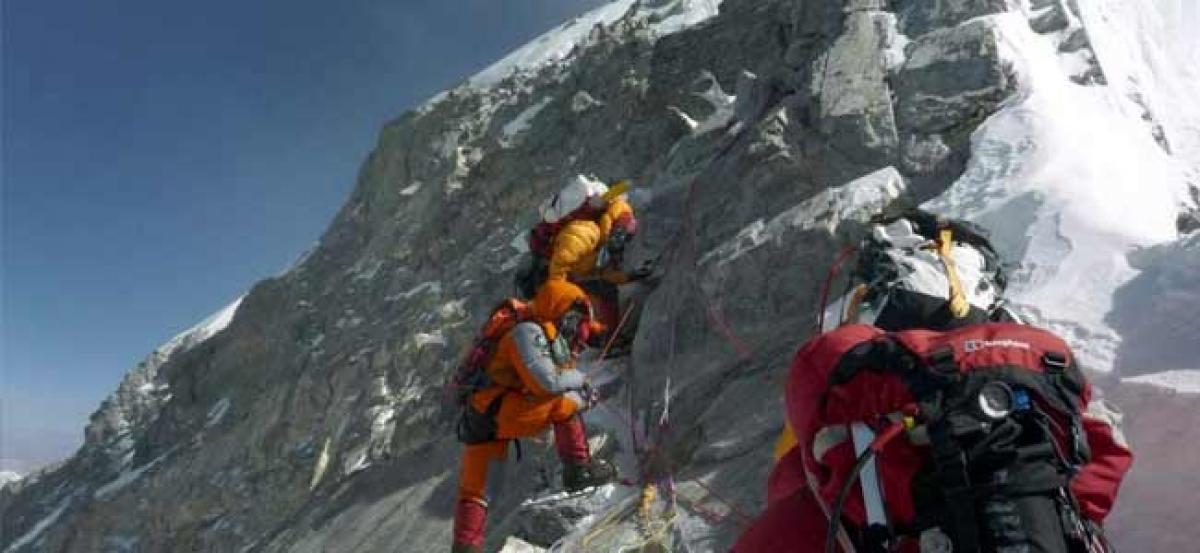 Highlights
At least nine climbers including five South Korean nationals have been killed in an avalanche which devastated their camp on Nepals Mount Gurja, the expedition organiser said Saturday
At least nine climbers including five South Korean nationals have been killed in an avalanche which devastated their camp on Nepal's Mount Gurja, the expedition organiser said Saturday.
The violent snowstorm buried the climbers at the base camp at an altitude of 3,500 metres near the south face of Mount Dhaulagiri in western Nepal on Friday evening, said Wangchu Sherpa, the Managing Director at Trekking Camp Nepal.
Five South Korean climbers including team leader Kim Chang-ho along with their Nepali support staff were killed in the incident, Sherpa said.
They had gone to scale the mountain from Gurja Village on October 7.
A heavy snowstorm followed by a landslide buried the base camp at an altitude of 3,500 metres when the climbers were awaiting for a fair weather to move towards higher camps, he said.
Team leader Kim was the first South Korean national to summit 14 peaks above 8,000 metres without using supplemental oxygen. However, the identities of others killed in the incident were not immediately known.
A rescue helicopter was dispatched towards the incident site Saturday morning.
The mountain Mount Gurja, with a 7,193-metre peak, is in western Nepal.