Multiple blasts rock Kabul polling stations, govt says no casualties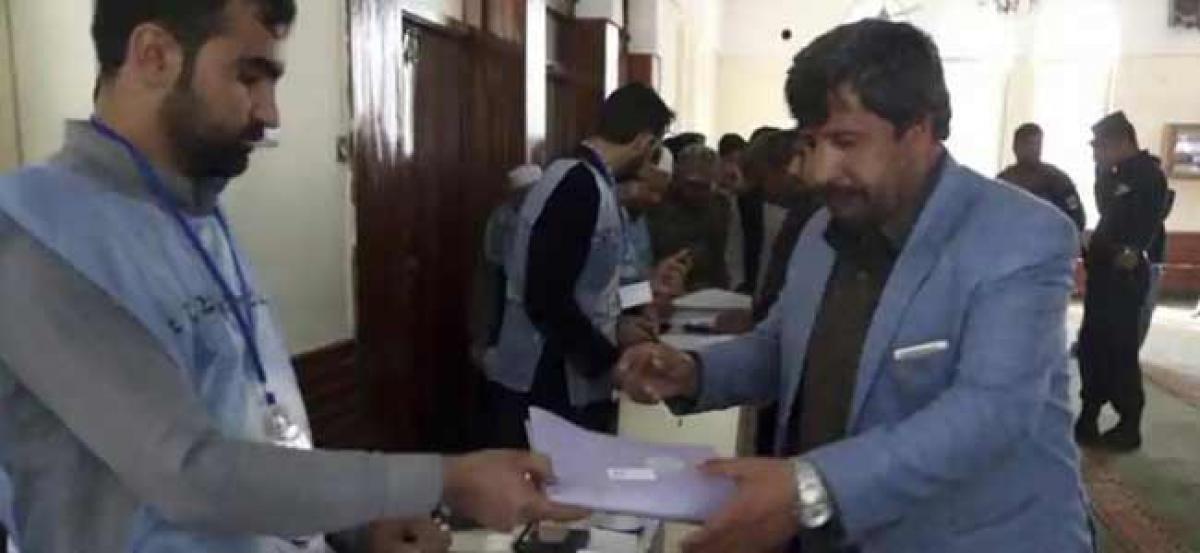 Highlights
Multiple explosions rocked polling centres across Kabul on Saturday, as voters cast their ballots in longdelayed legislative elections
Kabul: Multiple explosions rocked polling centres across Kabul on Saturday, as voters cast their ballots in long-delayed legislative elections.
Voters were seen fleeing a school in the north of the Afghan capital after a blast, an AFP correspondent said, with witnesses reporting explosions at other polling centres.
A man told AFP "he was trying to vote but then had to run for his life after the blast" at the school that had been turned into a polling centre.
He saw several casualties evacuated.
Interior ministry spokesman Nasrat Rahimi confirmed another two explosions near polling centres.
There were no casualties because voters were inside the buildings, he told AFP.
At least one official said there were "fatalities and injuries" from the explosions.
The blasts come after the Taliban warned voters on Saturday to boycott the "sham and theatrical process to protect their lives".
Around 70,000 security forces have been deployed to protect polling centres across the war-torn country.