SCCL clarifies on dependent jobs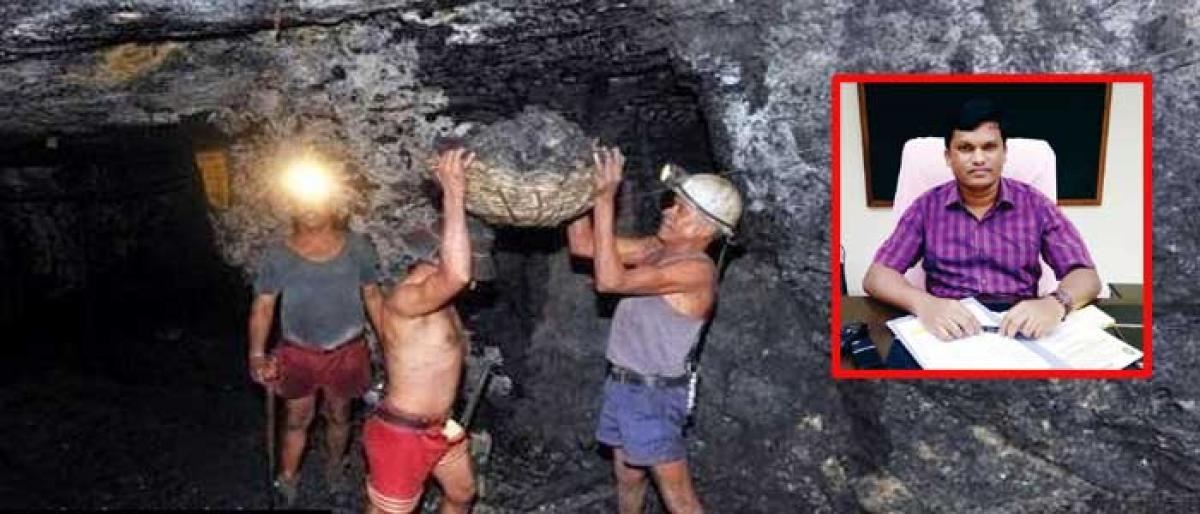 Highlights
The Singareni Collieries Company Limited (SCCL) Finance Director J Pavithran Kumar on Monday said reports about SCCL writing to the Coal India Limited indicating that the company was against dependent jobs in the collieries were far from truth, baseless and motivated. He warned those of slinging mud against with stringent action by the company. He appealed to the workers not to give credence to su
Kothagudem: The Singareni Collieries Company Limited (SCCL) Finance Director J Pavithran Kumar on Monday said reports about SCCL writing to the Coal India Limited indicating that the company was against dependent jobs in the collieries were far from truth, baseless and motivated. He warned those of slinging mud against with stringent action by the company. He appealed to the workers not to give credence to such rumours.
In a release, he condemned the media propaganda, including that of social media that the SCCL declared that its stand was against giving jobs to dependents at the JBCCI meeting held on August 31.
He clarified that a decision was taken after arriving at unanimous decision on it at the Joint Consultative Committee Meeting to include the issue on the agenda of the next JBCCI meeting scheduled on September 18.
Responding to media reports on Sunday, he said the media has spread false news about representing all the meetings of the JBCCI and the CMD of SCCL giving his opinion on the dependent jobs at the August 31 meeting.
"Neither he or other SCCL officials were approached by media for clarification," he said, reiterating that the issue would figure at the JBCCI for full-scale discussion after arriving at unanimous decision on the JCC.
Within two years of formation of Telangana, the SCCL, in a transparent manner, recruited over 5,500, he said, adding that over 1,900 got jobs under the medical invalidation scheme increasing number of such recruitments from 25 earlier to the present 271 a month.
He pointed out that whether it was payment of bonus, matching grant (Rs 10 lakh), ex gratia (Rs 12.5 lakh) to the bereaved family members, the SCCL was ahead of Coal India Limited. Compared to the Coal India Limited, there were 21 additional allowances in vogue in the SCCL, he said.