Release of pending bills of Indiramma houses sought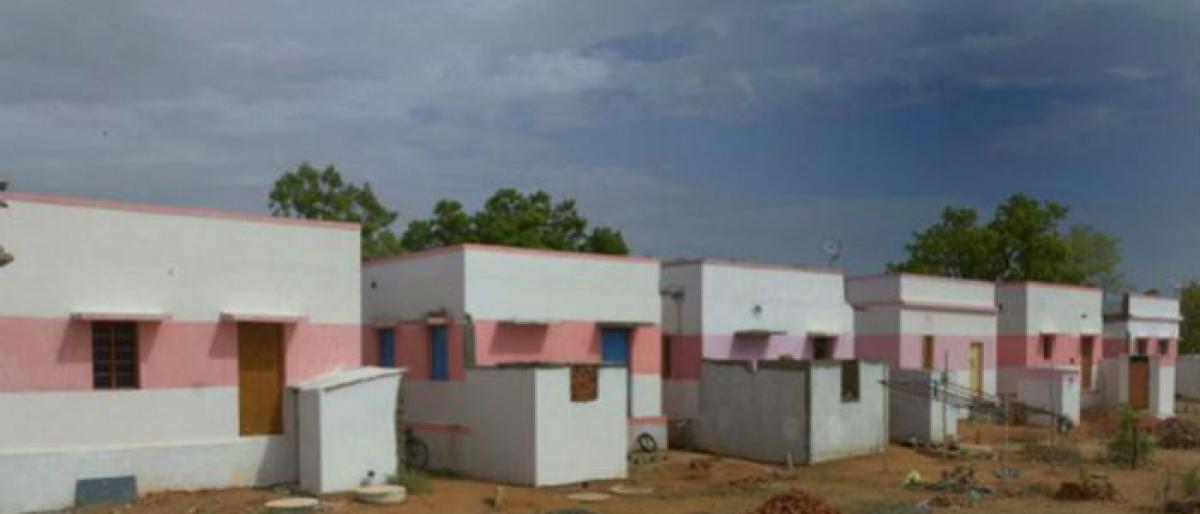 Highlights
Telangana Vyavasaya Karmika Sangham (TVKS) state vice-president Machha Venkateshwarlu demanded the government to release the pending bills of Indiramma houses immediately and bail out the poor people. Speaking at a meeting held with Sangham's representatives at the district office in Khammam on Tuesday, Venkateshwarlu said the construction of Indiramma houses came to a halt due to delay in releasi
Khammam: Telangana Vyavasaya Karmika Sangham (TVKS) state vice-president Machha Venkateshwarlu demanded the government to release the pending bills of Indiramma houses immediately and bail out the poor people. Speaking at a meeting held with Sangham's representatives at the district office in Khammam on Tuesday, Venkateshwarlu said the construction of Indiramma houses came to a halt due to delay in releasing the bills.
"People are suffering due to extreme weather conditions. Some of them finished the construction by lending money from others on high interest rates expecting that the newly-formed government would understand their problems and release the bills. However, to their disappointment, the State government is not showing any mercy on them," he alleged.
He urged the government to understand the problems of beneficiaries and release the bills immediately. Several Sangham leaders attended the meeting.