Kothagudem young entrepreneur to take part in GES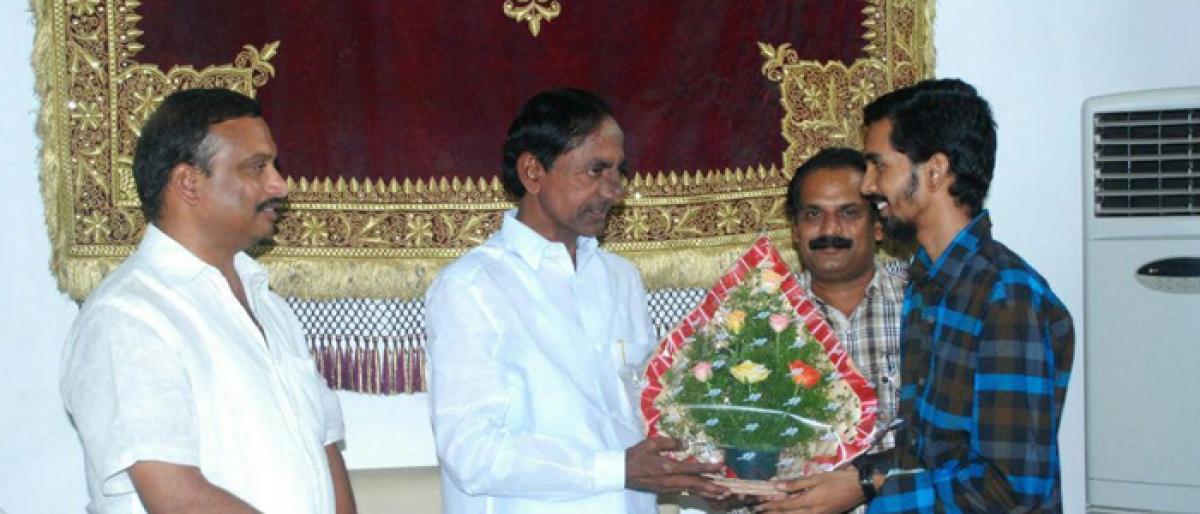 Highlights
Pulipaka Subrahmanyam, young entrepreneur hailing from Kothagudem is going to take part in the forthcoming Global Entrepreneurship Summit-2017 in Hyderabad. As many as 1500 entrepreneurs from 150 countries are participating in the Summit including 500 from the country. It is a rare opportunity for Pulipaka Subrahmanyam, a BITS Pilani graduate, and initiated a startup SOREVA at Gurugram, New Delhi
Kothagude: Pulipaka Subrahmanyam, young entrepreneur hailing from Kothagudem is going to take part in the forthcoming Global Entrepreneurship Summit-2017 in Hyderabad. As many as 1500 entrepreneurs from 150 countries are participating in the Summit including 500 from the country. It is a rare opportunity for Pulipaka Subrahmanyam, a BITS Pilani graduate, and initiated a startup SOREVA at Gurugram, New Delhi with the theme of 'Solar Power for Women Empowerment'.
Talking to The Hans India, Subrahmanyam said the SOREVA, which was launched with six of his friends, was aimed at providing solar power to the rural areas. He said the SOREVA gained international fame with the implementation of a project given by the National Institute of Solar Energy.
He said he had attended a number of conferences in 70 countries and addressed them on the theme of 'Solar Power for Women Empowerment'. According to him, SOREVA joined hands with an American firm to implement a project in Guinea in Africa.
The SOREVA aims to provide solar power to 200 villages in the next three years, he said. Subrahmanyam recalls his participation in the First Global Solar Energy Forum in 2016. He said that it was a rare opportunity for an entrepreneur like him to participate in the Global Entrepreneurship Summit-2017.