Villagers set up CCTV cams in Singotam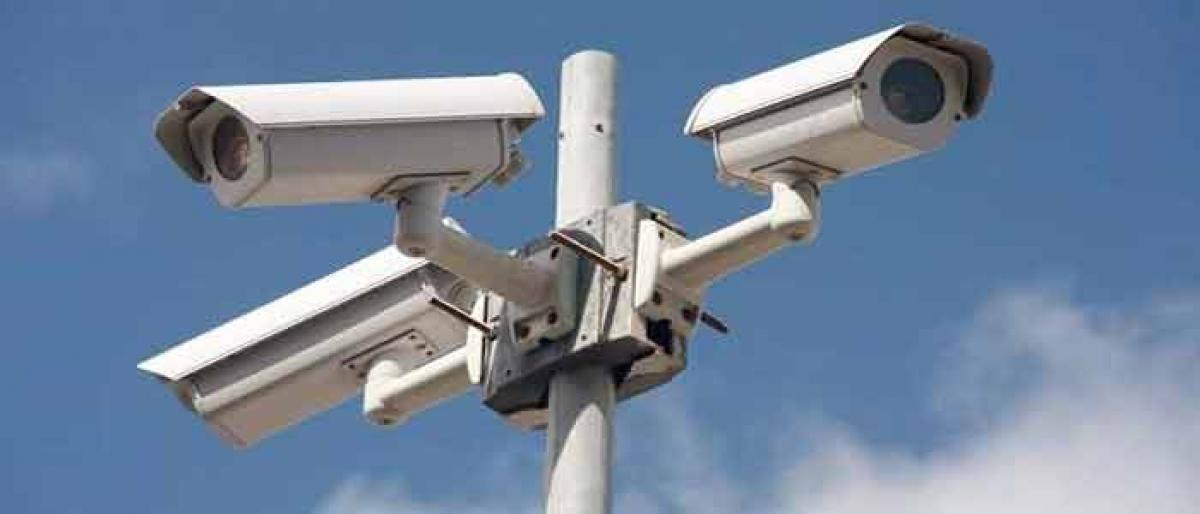 Highlights
Extending a helping hand to the Nagarkurnool police, the residents of Singotam village in Kollapur mandal of Nagarkurnool district took up voluntary initiative of installing 12 CCTV cameras by contributing money from their own pockets for detection of crime. "The villagers, as part of the \'Nenu Saitam\' project, have come forward to contribute and helped the police to install 12 CCTV cameras in the
Nagarkurnool: Extending a helping hand to the Nagarkurnool police, the residents of Singotam village in Kollapur mandal of Nagarkurnool district took up voluntary initiative of installing 12 CCTV cameras by contributing money from their own pockets for detection of crime. "The villagers, as part of the 'Nenu Saitam' project, have come forward to contribute and helped the police to install 12 CCTV cameras in the village.
Each camera servers as 100 eyes and helps in identifying criminals and can get to know the movement of vehicles during accidents and hit- and-run cases," said Sunpreet Singh, Superintendent of Police, Nagarkurnool. Later, the SP took part in a road safety awareness programme and insisted the people to wear helmets.
Following this, in a humanitarian act, the SP visited an Old Age Home and served food, gave fruits and distributed bedsheets to the inmates. He promised to provide air coolers, and an emergency vehicle to the Old Age Home to help them visit hospital for regular health checkup.
Laxmi Narayana, DSP, Nagarkurnool, Saida Babu, CI of Police Kollapur and all Sis of Kollapur circle and staff participated in the programme.