Bovines sacrificed to Goddess at Thanda in Nalgonda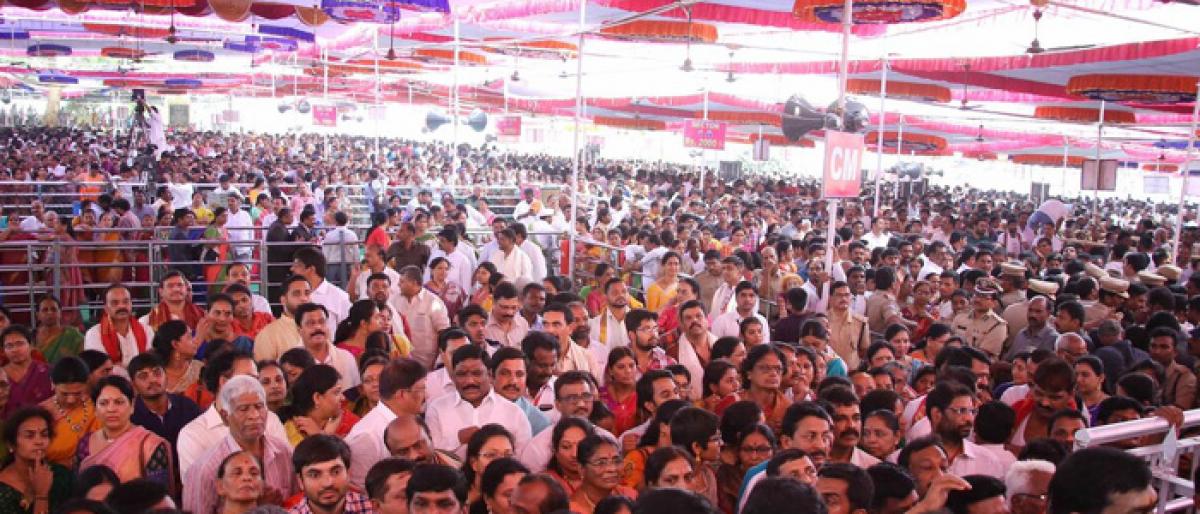 Highlights
People of Ramannagudem Thanda under Peddavoora mandal in the district have been practicing a strange ritual for many years. The ritual is meant for the welfare of villagers. As part of it, they have been sacrificing bovines to Godess Kankali Bhavani (Ankalamma) every year in the early hours of the day that falls after Sri Rama Navami
​Nalgonda: People of Ramannagudem Thanda under Peddavoora mandal in the district have been practicing a strange ritual for many years. The ritual is meant for the welfare of villagers. As part of it, they have been sacrificing bovines to Godess Kankali Bhavani (Ankalamma) every year in the early hours of the day that falls after Sri Rama Navami
As a part of the custom, the heads of the sacrificed bovines buried in front of the temple, while the meat from them is consumed by the neighbouring villagers. Every year, the skulls of the animals sacrificed are taken out and new ones are placed in the same pit in front of the temple. According to locals, about hundred bovines sacrificed last year.
According to locals, a tribal by name Lalsad of Thanda used to visit the Kankali Bhavani temple in Nanded in Maharastra.
It became a difficult for him go there frequently due to lack of transport facilities in those days. To overcome this in 1944 he established the Kankali Bhavani deity and constructed temple in the Thanda. Since then, tribal in and around the Thanda have been worshipping the Goddess and sacrificing the animals.
In the course of time the temple got wide publicity and people from neighbouring Ranga Reddy, Mahabub Nagar, Khammam,Guntur and Prakasham districts started pouring into offer prayers
After the demise of Lalsad, his progeny took over as priests of the temple. Devotees, who come to the temple are sacrificing bovines. Apart from the tribal, people of other communities follow the same ritual.