JNTU Professor attacks security guard; video goes viral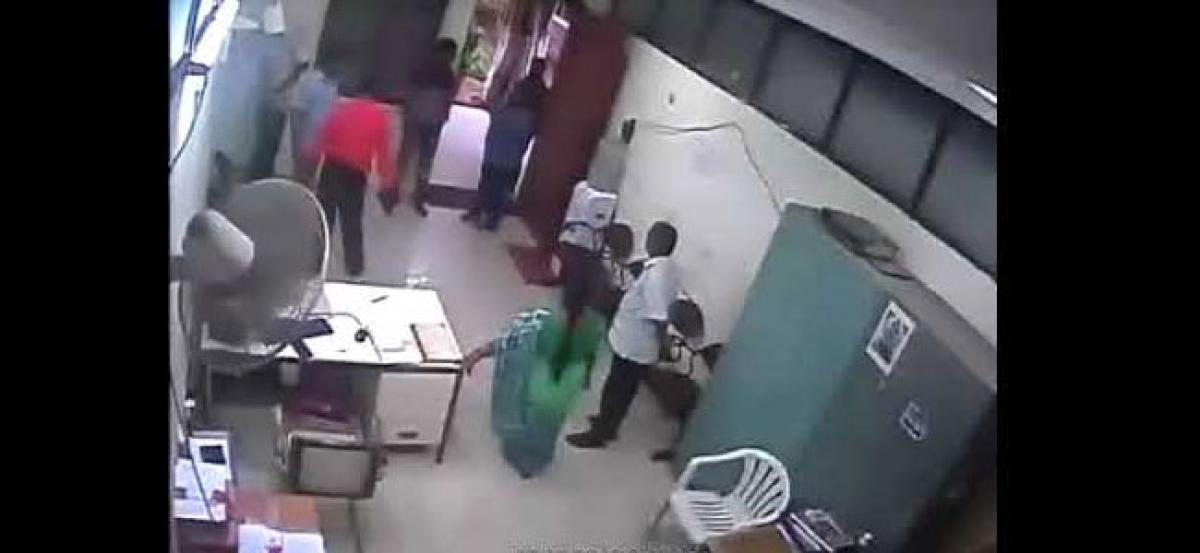 Highlights
A professor of Jawaharlal Nehru Technological University, Hyderabad JNTUH College of Engineering attacked a security guard on Saturday after the formers son was refused from parking the car in the noparking area
A professor of Jawaharlal Nehru Technological University, Hyderabad (JNTUH) College of Engineering attacked a security guard on Saturday after the former's son was refused from parking the car in the no-parking area.
In a video that has gone viral, the professor, S Venkateswara Rao can be seen assaulting security guard Kasiram while the faculty dragged him to the principal's room. Kasiram is seen repeatedly apologising in the video as the others kept punching him.
According to the security guard, he requested the person who had parked in the no-parking zone to park his car in the designated area but he complained to his father, who is a college faculty.
Later, his father attacked him and despite several apologies from Kasiram, the assault didn't stop.
Principal of the JNTU College of Engineering, Hyderabad, E Saibaba Reddy stated that a proper inquiry will be conducted and action will be taken up adding that the professor's actions are unacceptable and he will have to face the consequences of his actions.