Biker left brain dead after flouting traffic rules in Hyderabad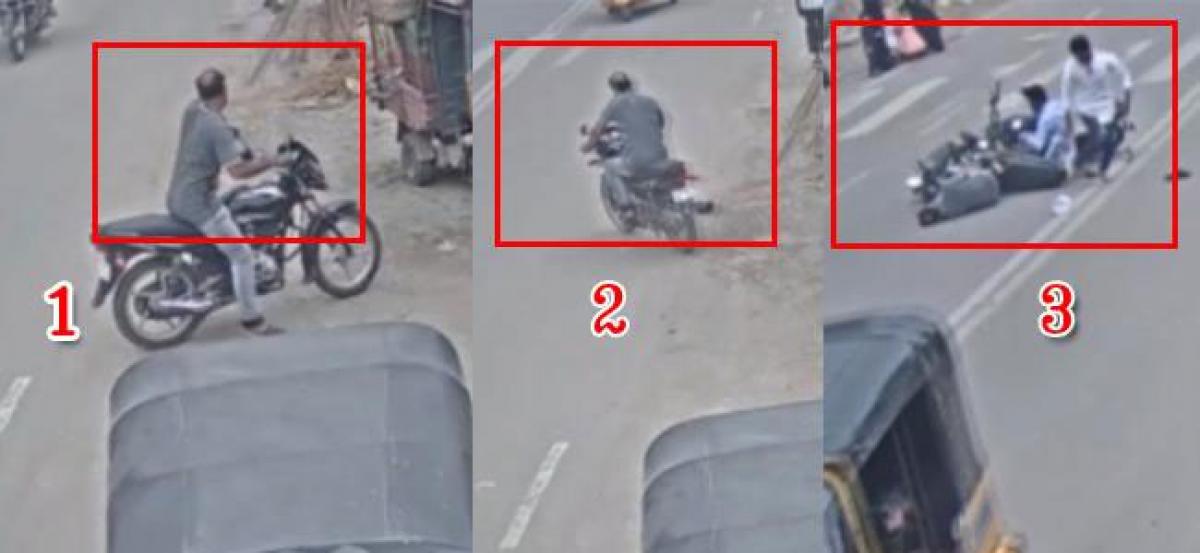 Highlights
A biker met with an accident on Tuesday after flouting traffic rule in Hyderabad The CCTV footage shows the biker was driving in the wrong route without a helmet and speaking on his cell phone when he was hit by another twowheeler
A biker met with an accident on Tuesday after flouting traffic rule in Hyderabad. The CCTV footage shows the biker was driving in the wrong route without a helmet and speaking on his cell phone when he was hit by another two-wheeler.
The incident took place at Bahadurpura in Hyderabad old city area when he tried to cross the road, in front of an auto, while talking on the cell phone but was hit by another two-wheeler coming from the opposite direction.
The biker, identified as Khaja Moinuddin sustained severe head injuries in the mishap and was rushed to the hospital immediately. The doctors, however, revealed that the victim is brain dead.